Whether you're facing the 4 'o clock slump at your desk or fighting a slew of yawns as you try to recover from Sunday chores, snacking is a tempting option to wake yourself up a little, especially through the work week. The day slows down a bit and you're left with a craving like no other, whether it is a cheese sandwich or a decadent bar of chocolate, followed by a nap, of course. However, snacking at this hour can become addictive if you're not mindful of what you're eating. Take a look at these 5 foods that help fight that dreaded slump in the middle of the day, giving you a dose of energy and taking care of your mild hunger pang too!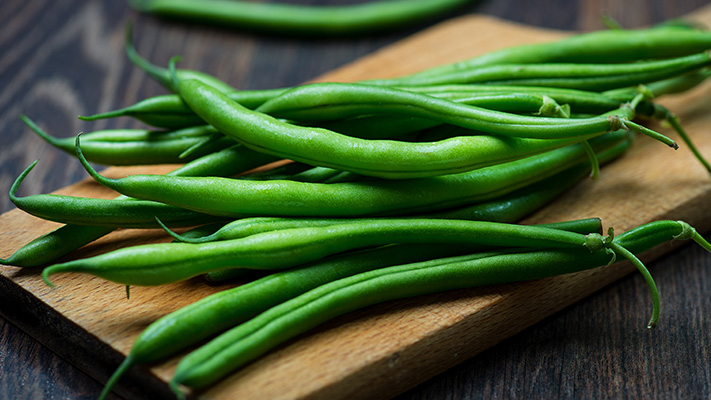 Beans

This may not sound appetising, but beans contain a healthy mix of complex carbohydrates, vitamins and
proteins
, which means only one thing—sustained energy for the rest of the day. If you're looking for appetising snacks using beans, simply sauté them with cracked pepper, sea salt flakes, sesame seeds or flaked almonds to retain the crunch.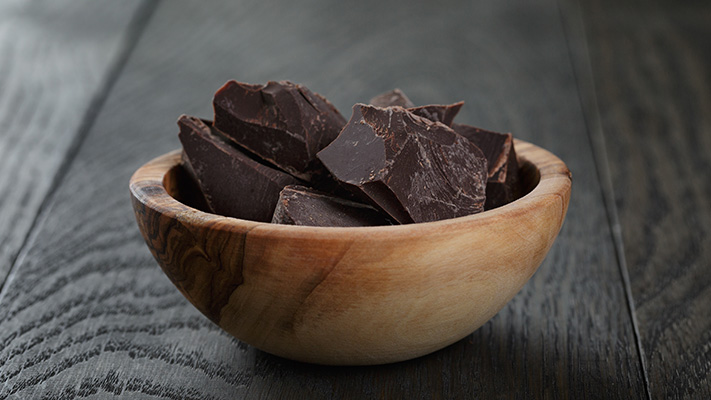 Chocolate

Who doesn't crave chocolate ever so often. But before you fill your brain with mental images of sugary sweet milk chocolate, stop. If you're eating chocolate for its energy-giving properties, pick the darkest chocolate you can handle. The higher the cocoa concentration, the more energy the
chocolate
is going to give you. Besides this, dark chocolate also has a small amount of caffeine that gives you a little hum, helping you push through with the rest of the day.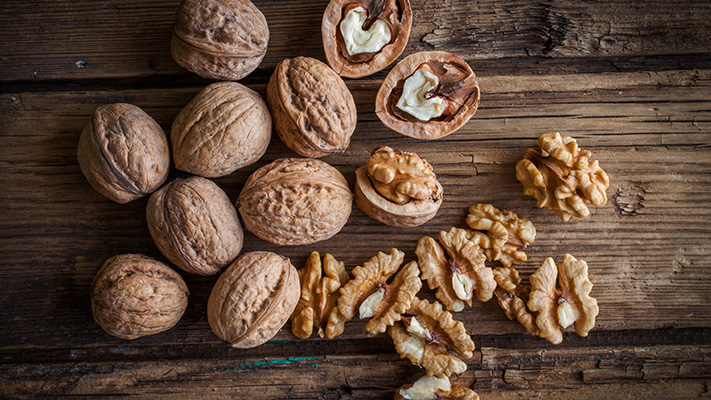 Walnuts
This brain food has long been a favourite with Indians. Packed with omega-3 fatty acids, if you love your dose of nuts and dried fruit, walnut is the one to turn to for a boost of energy.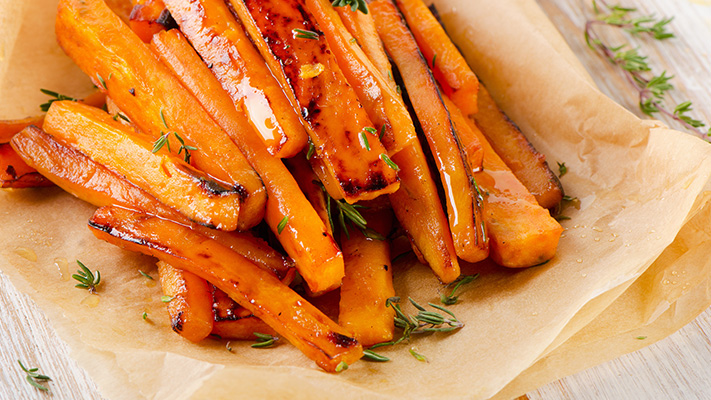 Sweet potato
Packed with vitamin A, vitamin C and carbohydrates, sweet potatoes are delicious and have all the makings of the perfect afternoon snack. Whether you roast them into chips or mash them into a delicious sweet potato and paprika mash to nibble on (with vegetable crudités, perhaps), they are absolutely scrumptious.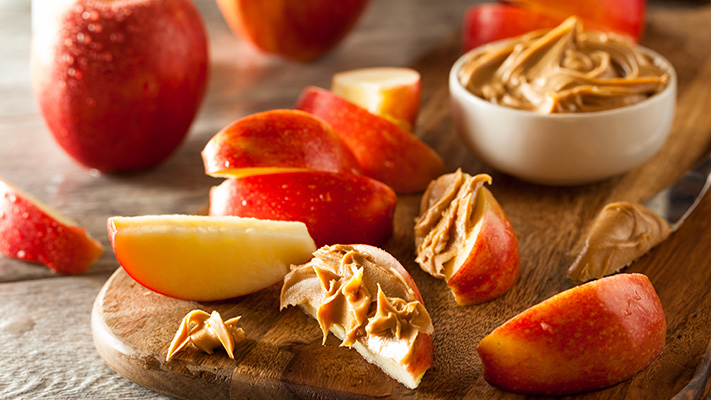 Apples

The most humble fruit of them all, apples make it to this list because of their high fibre content. They are slow-burning foods that keep you stay full for long and also make for an instant energy booster. When combined with organic
almond butter
, apples are a deadly old-school snack.
Written By : Shirley Mistry