If you're thoroughly enamoured by Netflix but don't know where to start, in this edition of what to watch on
Netflix
, we take you through 5 gripping documentaries.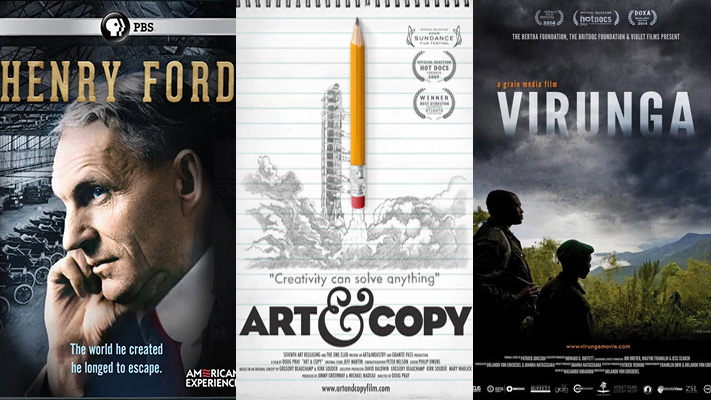 #1 American Experience: Henry Ford

From farm boy to revered American innovator, this PBS documentary delves into the life of Henry Ford, the man behind
Ford
Motor Company, and inventions such as the assembly line and wage system. On another level, the documentary also discusses concepts such as individuality, freedom and possibility.
Watch a preview of the documentary below.
#2 Why Planes Vanish
If the thought of a commercial airplane vanishing into thin air still sends a shiver down your spine, do give Why Planes Vanish a view. It takes you behind the scenes and talks to people from all over the world who had a role to play in flight MH370's search operation. It also talks about how such a phenomenon can take place to begin with and what are the odds of something like this happening again.
Watch the trailer below.
#3 Virunga
This Oscar-nominated documentary is a Netflix Original and takes you through the struggles of rangers who risk their lives to protect one of Africa's most coveted
natural parks
and the endangered gorillas that call it home. A mix of investigative journalism and nature documentary,
Virunga
packs in suspense, drama and emotion.
Watch the trailer below.
#4 Aileen: Life and Death of a Serial Killer
Aileen Wuornos, a prostitute, began a killing spree in 1989, murdering 6 men whom she claims she killed in self defence. The documentary traces the trial and eventual execution of this woman with a disturbed, unstable childhood.
Watch the trailer below.
#5 Art & Copy
If the world of advertising has always piqued your interest, this documentary is our pick for you. It starts right at the creative revolution of the 1960s and talks to the most prolific men in the field who've been responsible for globally acclaimed campaigns such as 'Got Milk' and 'Think Different'.
 Watch the trailer below.
Written By : Shirley Mistry