My definition of a 'cool' restaurant is definitely food. Style, presentation, the ambience, the waitress, the maître de and the decor and the service are all important. But if the food is hopeless then there is no coming back for me.
Tetsuya, Sydney: Wakuda is a one-of-a-kind chef. He and his wife will greet you in their restaurant in the early evening after you have booked at least three to four months in advance. She will tell you what you are going to eat – sea scallops with lemonade fruit and yuzu, cold soup of avocado and caviar, tataki of loin of venison with rosemary and honey vinaigrette. By now you have fallen off your chair. This is a truly talented chef who has taken Asian food to another level. The sparkling wines and the whole atmosphere just add to it. But the food is the real winner.
La table du Michel Troisgros, Paris: Located at the Lancaster hotel at Champs Elysees, I used to work here from 8am to 1am and at the end of my four month stint, was allowed to indulge in a free meal with my wife. A checker board of carpaccio of scallops on a parmesan biscuit in between rows of wakame seaweed English mustard, oilve oil, roasted cumin and ouzu lime shavings. Sautéed frog legs in butter garlic with a lemon grass pickle. Lemon soufflé with kaffir lime zest. My meal was mixed with great wine, champagne and a well informed and attentive staff.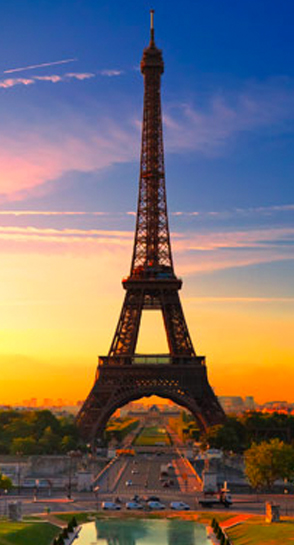 Le Relais de Venise, Paris: Only here do you get the famous entrecote which is a certain cut of the beef. This is served with the most orgasmic (only word to describe it) sauce and the best frites (fries in French). You get a Waldorf salad at the beginning along with two helpings of the steak and fries. Order a carafe of wine and you are in heaven. The reaction of everyone that has eaten here has been that the steak and fries are 'this is to die for.'
Sukhumvit Soi 11, Bangkok: This gully has the best noodle soup I have ever eaten. Sliced red roast pork, rice noodles, fried garlic in oil, spring onions, sesame greens, topped with an unbelievably simple, pure and wholesome broth. Top this up with fish sauce in chili, roasted peanuts, chili in vinegar, and a dash of sugar. It is so refreshingly honest and good, that I want to cry. You eat this on the streets on little plastic tables and chairs with rats and cockroaches scurrying around (not in the soup of course).
Trishna, Mumbai: Nowhere else will you get world class Hyderabadi succulent pomfret deboned and melting in your mouth, crispy squid Koliwada and butter garlic crab. It liberates your palate completely.
So whether I'm at a fancy restaurant in Paris or a lane in Bangkok, for me it's all about the flavour, the produce and the cooking and if that is banging I know immediately that I am in the right place. Bon Appetit!
Written By : Nikhil Chib