Gone are the days when we used to wait for Santa to gift us something cool, times have changed and so has technology. Today, for many, the merry season denotes the time to look for the most sort-after, innovative technologies. In fact for many of us, it's essential to stand out from the pack and infuse some cool stuff in our possession. These options are strictly dedicated to those men who love new and innovative technologies and also who keep thriving for that little dose of quirkiness.
R-KAID-R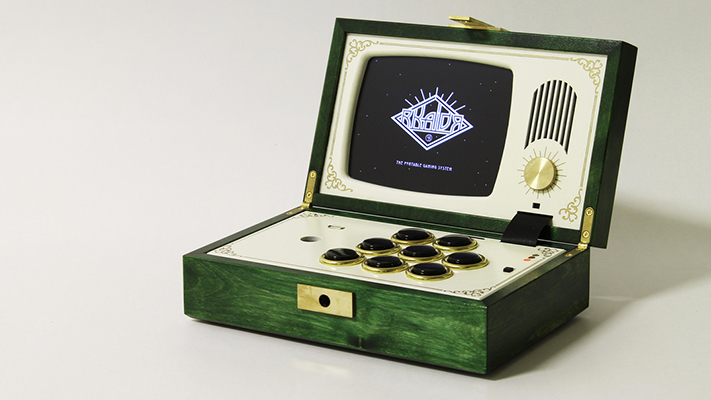 R-Kaid-R or Arcader, as it is pronounced, is a manifestation and a tribute to the arcade game genre. Created by the Swedish design company Love Hultén, R-Kaid-R is a hand-made hybrid made from solid wood, mixing yesterday's game physics with the digital spectrum of today. R-Kaid-R lets you enjoy classic games like Pac Man and Asteroids in first class. Through a study in material values from historical perspectives, Hultén wanted to resuscitate a fading culture and create curiosity towards the origin of video gaming – pushing gaming into a new context, making the arcade an artistic equivalent to the painting on your wall. The R-Kaid-R is a hand-made arcade cabinet in a box, where the Pi board (an 8 inch screen) is mounted in it. The box also hosts an eight-way joystick along with 9 classic arcade buttons. The R-Kaid-R has a rechargeable battery that gives you a back-up of upto eight hours. The R-Kaid-R is an exclusive toy for the dedicated gamer – a box with a processed gemstone glistens inside, waiting to be unveiled.
AirGuitar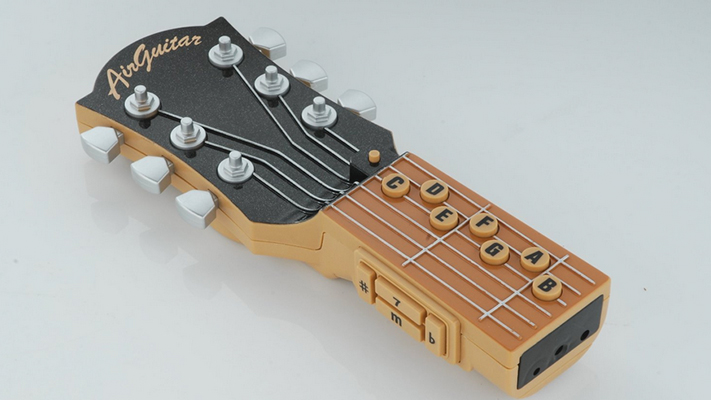 Normally, when we say air guitar, the first thing that comes to mind is that dance form in which the performer pretends to play an imaginary rock or heavy metal-style electric guitar, including riffs, solos, and so on. But today, we are not talking about any dance form – we are literally talking about a guitar that's called AirGuitar. Supported by infrared sensors, the air guitar 2.0 has fret buttons, built-in speakers, media input and output ports and 10 pre-loaded songs. It also has 6 "chords" in order to set your major, minor, augmented, and diminished scales. You can even hook up external audio sources like your iPod and jam along to the music on there. So, press the right key in the right scale, then "strum" your fingers past the IR sensor and off you are, rocking your way to be the next rock star.
PS1000e by Grado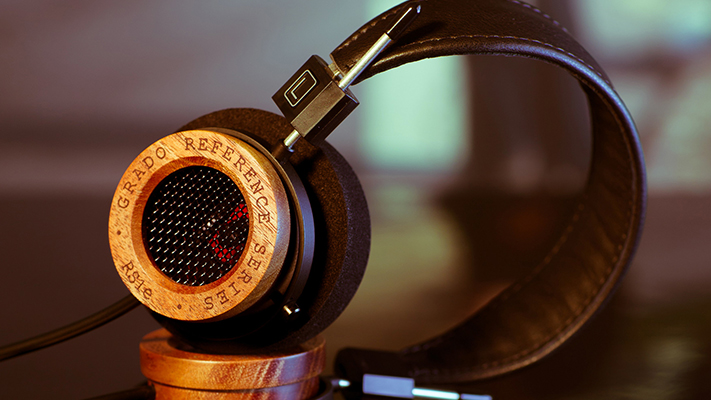 Termed as a phenomenal pair of headphones, Grado has been hand-making high-end headphones and audio equipment since the 1950s in Brooklyn, New York. The PS1000e headphones are Grado's best headphones that come with a great history of being one of the leading headphones. Grado uses a tone-wood clad with metal alloy in order to obliterate two of the most vexing issues in headphone design –ringing in the chamber, and transient distortion. This confers the ear with the security of consistent response throughout the frequency range. The headphones showcase a hybrid design, that has an inner sleeve of hand-crafted mahogany made by using the new series 'e' curing process. Its outer housing is machined from aluminum and then chrome-plated. The way the wood and metal housing moves air and reacts to sound vibrations is virtually unaffected by transient distortions. The cushion design creates the correct balance between the driver and housing to support the desired musicality. It is truly a remarkable pair of
headphones
that hosts both, quality and style.
Sphero app-controlled ball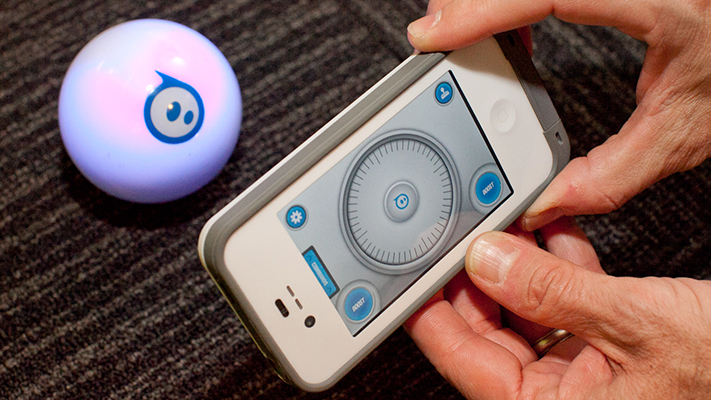 Robots are undeniably cool. But do you know any smart toy for your smartphones? Well, the app-controlled ball called Sphero is the answer to that. It is a great new take on smart toys for big kids of all ages. Sphero is a robotic ball and is quite unlike any other game you've seen before. It's a robotic ball gaming device that you control with a tilt, touch, or swing of your smartphone or tablet. Not only does it let you steer the ball with a digital D-pad or tilt controls, but it also optionally allows you to take photos and videos as you drive. It's sort of like driving a remote-control car, but because it's a white sphere with no visible front or back, you often have to realign the ball in the app by pointing its blue tail light toward you. This ensures that the driving controls on your screen match the ball's real-world orientation. Compatible with both, iOS and
Android
, Sphero delivers a unique mixed-reality experience. Draw a shape and Sphero will follow the path.
Gramovox Bluetooth gramophone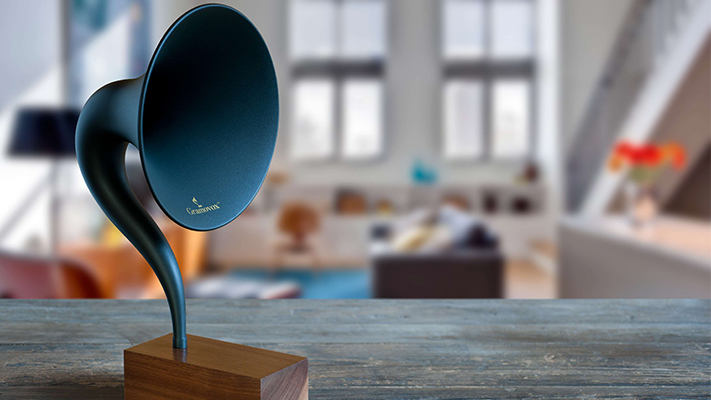 At the turn of the century, gramophones were promoted as the home entertainment center. Family and friends bonded over songs, speeches and radio dramas. The Gramovox Bluetooth Gramophone maintains this spirit of communal bonding and recaptures that warmth with a vintage meets modern aesthetic. Inspired by 1920s horn speakers, Gramovox is made from a steel horn and solid walnut base, featuring its controls at the bottom. The panel includes a 3.5mm stereo input, an on/off switch and a micro USB input. The Gramovox Bluetooth Gramophone is the perfect size to complement any home or office setup. It is small enough to fit on your table, shelf, or mantle, and yet large enough to make a statement. As sound waves propagate through the horn, the Gramovox Bluetooth Gramophone produces an organic, mid-ranged, vintage sound. Utilising the latest Bluetooth 4.0 technology, its form and function are a marriage of vintage and modern aesthetics that produce a timeless piece that allows us to stream nostalgia.
So which one do you like? Do let us know in the comments below.
Written By : ROUNAK GUHAROY