Whiskey, brandy or rum – whatever's your poison, winter is one season that lets you experiment with your preferred liquor. Here are five drinks that offer some unbeatable warmth for when the season sinks its teeth into you.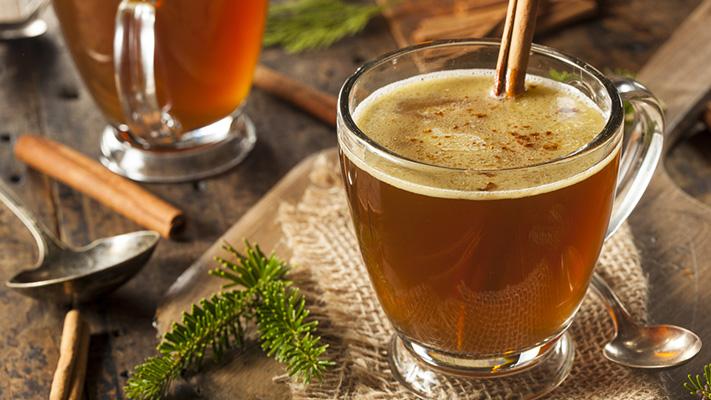 Hot Buttered Rum
Considered to be one of the best fireside cocktails, as the name suggests, this drink mainly consists of rum and butter. This is a sweet, spicy and warm drink that requires just a couple of shots of dark rum along with a spoonful of brown sugar and a pat of butter put in a glass that has already been filled with hot water or milk. Stir well and voilà, your Hot Buttered Rum is ready.
The Label Suggests: Garnish your drink with a sprinkle of nutmeg before you serve.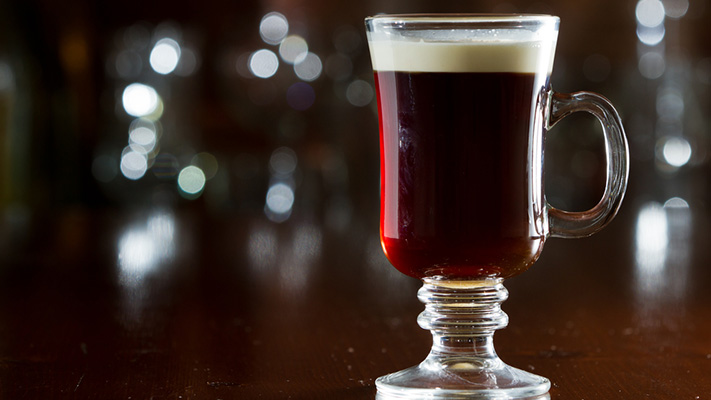 Irish Coffee
Delicious on a long winter's night, Irish coffee is a classic drink and also a great way to enhance your overall coffee experience. All you need is whiskey, sugar, hot coffee and cream. For thus, is born Irish Coffee – hot, strong and guaranteed to warm you from your toes up. It's a mighty tonic for all who travel the ways of the earth and even for those who sit on their derrière all day in the dark corners of taverns. Really, there's no better combination of coffee and alcohol!
The Label Suggests: Top your Irish coffee with some whipped cream to make it look fancy and taste more delish.
Hot Toddy
Hot Toddy, also known as hot totty, has been used for years as a cold remedy and warms your cockles and cuts through that wintry nip in the air at this time of year. The drink consists of whiskey spiced with cinnamon sticks, cloves, brown sugar and a dash of lemon juice in boiling water. This is a drink that can be taken in any direction you like to fit your mood or taste. After all, there is nothing more comforting on a cold, wet day than a steaming glass of something hot and alcoholic to thaw you out.
The Label Suggests: You can also make your own hot toddy with Gin as its alcoholic base.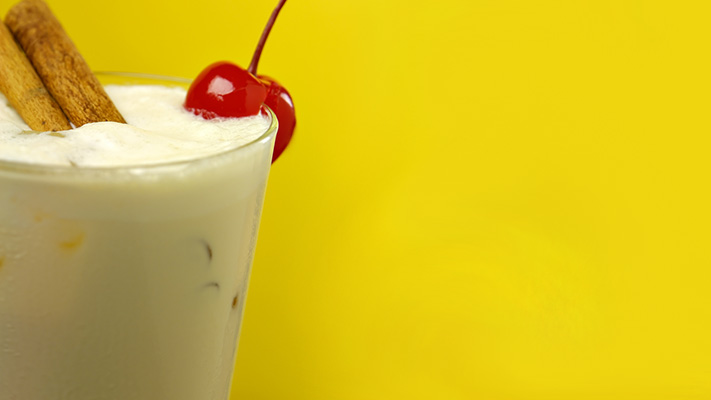 The Tom and Jerry
Purportedly Walt Disney's favourite drink, we could easily put the Tom and Jerry into the bucket of classic winter drinks. It is best described as a warm version of eggnog with both, brandy and rum in boiling hot water. It's a kind of a drink that requires a batter that includes almost a dozen eggs along with sugar, a couple of shots of rum and cloves.
The Label Suggests: Flavour this classic Christmastime cocktail with some spiced chocolate to make a heady concoction.
Three Wise Men
What happens when a Scotch, Tennessee and a Kentucky Bourbon whiskey come together? Okay, let's simplify it for you – What happens when you mix Johnnie Walker, Jack Daniels and Jim Beam? Well, together, they become the Three Wise Men! This is probably the only drink in our list that's not physically warm, but have a sip of it and we bet you'll feel an invocation of near-immediate warmth from the inside out. This is undoubtedly the simplest of the concoctions in our list.
The Label Suggest: Enjoy this wise drink, on the rocks. Sometimes going old-school just works best.
These frost-melters have sadly been forgotten by many of us, but as the season beckons, we suggest you revive these classics and enjoy them responsibly.
Written By : ROUNAK GUHAROY