The selfie, of course, isn't new—it has been around since the advent of photography, when chemist-turned-photographer Robert Cornelius captured one in 1839. This year, the 'selfie' trend was raging — from space to inside the volcano, selfies were omnipresent. The selfie has crossed all possible borders. The Label presents you with five selfies that made waves in 2014
Space selfie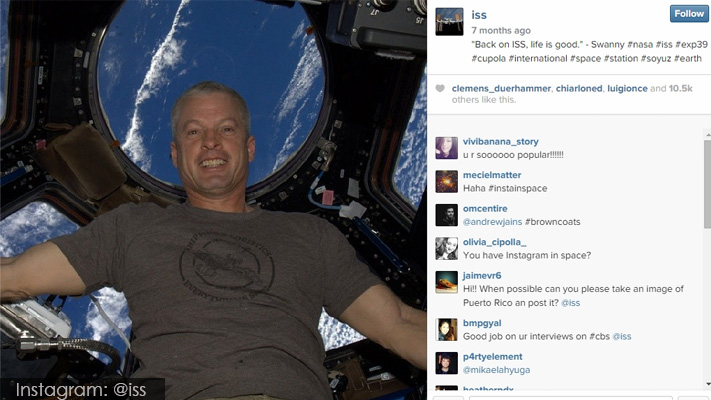 When astronaut Steven R. Swanson first uploaded this image on Instagram, he upped the selfie game to a whole new atmosphere. Uploaded on 7th April this year, Swanson shared the photo on International Space Station's Instagram account and in no time, this picture became an instant hit. With an out-of-the-world backdrop (literally!) that totally beats any graffiti wall, Swanson took Instagram into hyper-drive mode.
The star-studded selfie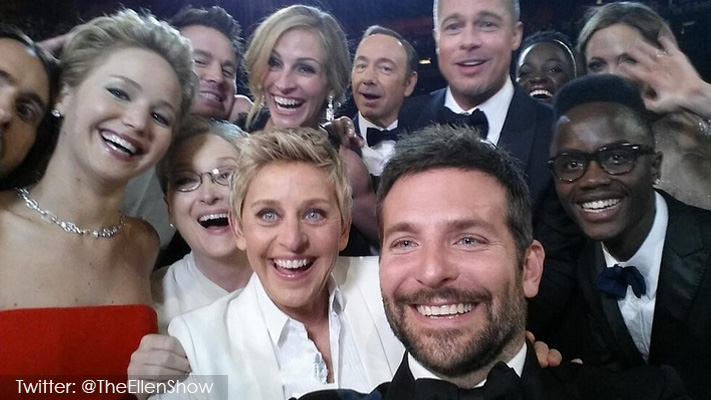 When Ellen DeGeneres posted this picture at the 2014 Academy awards, it became the most retweeted picture ever, garnering more than 1 million retweets in just 45 minutes. With a selfie that featured Jennifer Lawrence, Angelina Jolie, Bradley Cooper, Kevin Spacey, Jared Leto, Meryl Streep, Julia Roberts, Lupita Nyong'o and Brad Pitt, this click was definitely legendary.
Selfie of the World Champions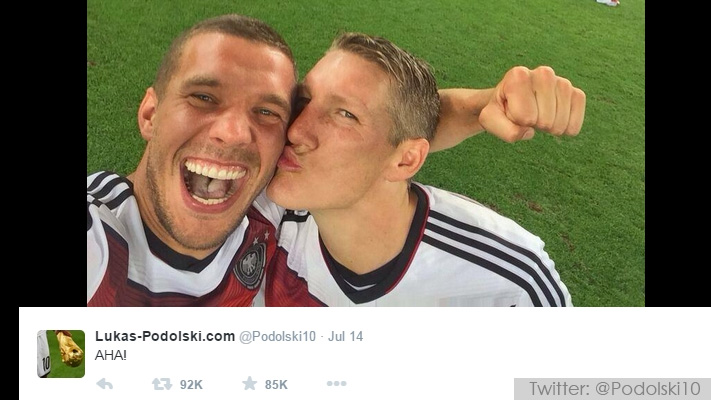 When
Germany won the FIFA world cup
, teammates Lukas Podolski and Bastian Schweinsteiger celebrated their win with a selfie captioned as: "AHA!" Now this picture says it all.
The extreme selfie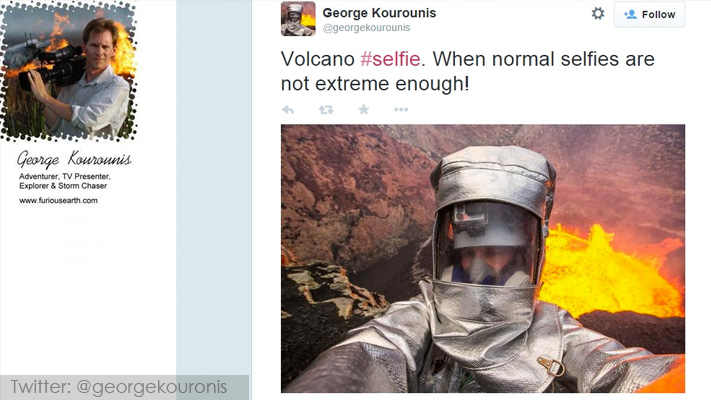 When extreme adventurer, TV presenter, storm chaser, explorer and filmmaker George Kourounis clicked a selfie from the middle of a live volcano, it became an instant tabloid headline. He descended into the Marum crater—a boiling lava lake situated within the Ambrym volcano in Vanuatu, which made this selfie a blazing hit.
The Queasy Selfie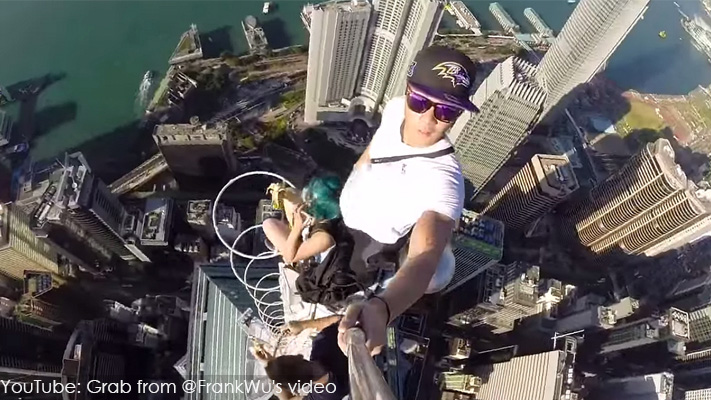 Alleged as one of world's most dangerous selfie, photographers Daniel Lau, Andrew Tso and A.S. took an incredibly dangerous, yet casual selfie atop The Centre skyscraper, which is Hong Kong's fifth-tallest skyscraper. Thanks to Lau's wide-angled lens, our heartbeats skipped many a beat when we saw this selfie for the first time.
Written By : ROUNAK GUHAROY