So your usual Saturday haunt is getting a tad boring? Same ole interiors, same ole food, same ole folks? Maybe you should add these crazy, wild, innovative, unique places to your bucket list.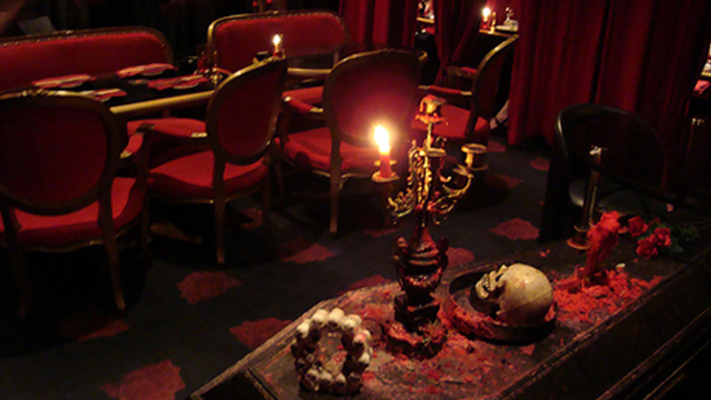 Vampire Café, Tokyo

Trust the Japanese to come up with the crazy and kinky. Exquisite red velvet furnishings, dark coffins, melted wax candles and eerie lighting make the Vampire Café perfect to swig some plasma. Err, we meant
cocktails
!
El Diablo, Spain

So you are one of those
adrenaline junkies
who get a high out of extreme sports? How about we tell you that we found just the right place for your next meal? El Diablo, which ironically means Devil in Spanish, cooks food on a live volcano. The volcanic heat that erupts from the Earth's belly lends a smoky flavour to the meals. The refined flavour and texture of the traditional Canarian meals are best enjoyed at sunset.
Opaque, USA
The French insist on using all your senses to enjoy food truly and completely, which is probably where Opaque got its inspiration from. Except that they added their own unique twist to it. So you have a pitch black dining area with visually impaired waiters to serve your food. Barred from using your sight and a heightened sense of taste and smell, this is gastronomy of the next level.
Dinner in the Sky, Belgium
The novelty restaurant uses a crane to hoist its diners and the staff 150 feet into the air. Enjoy the breath-taking sights while you tuck into heavenly food suspended high above ground. Not for the faint-hearted or acrophobics!
Written By : Bushra S Khan