Whether you are a cigar
aficionado
or simply looking to refine your taste—one of the most important basics you need to know about cigars is how to store them. Cigars are best enjoyed when they have their freshness, aroma and flavour intact, for which it is necessary to store them in a controlled environment with the right amount of humidity and temperature. We bring you a few things you must bear in mind while storing your cigars, which can add several days to their shelf life.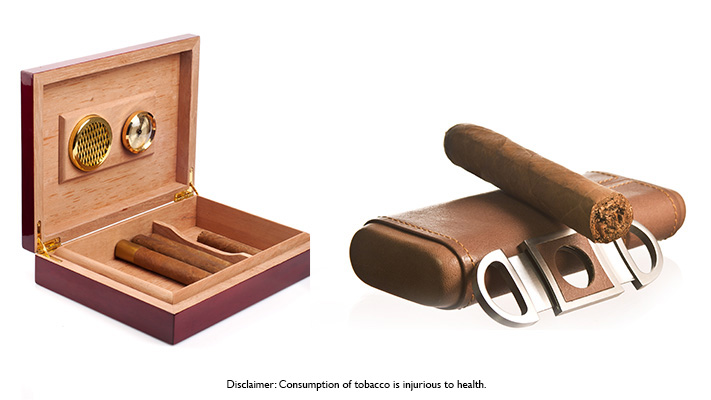 #1
Cigars
need humidity and optimum temperature control. The best place to store them is in a humidor under conditions of about 70% humidity and 70 degree Fahrenheit.
#2 Check the hygrometer on the humidor to keep a tab on the internal humidity. If the cigars are exuding a little oil, the conditions are ideal.
#3 If you are travelling, store them in a travel-sized mini humidor. In case you don't have a small humidor, store them in cigar cases or tubos for a week or so.
#4 Be careful of the tobacco beetle which can easily make holes through the contents of the humidor. This happens when the humidor maintains a temperature above 75 degrees for more than 24 hours.
Written By : Mona Punjabi