Give your adrenaline the spike it needs by using our list of bizarre, crazy and extreme adventure sports. There's nothing wrong with your regular round of cardio or a 30-minute run on the treadmill, but every now and then it is refreshing to push your limits and entertain the thrill-seeking sports fanatic in you. Here's our list of insane sports to keep you looking fit and feeling healthy while having a blast: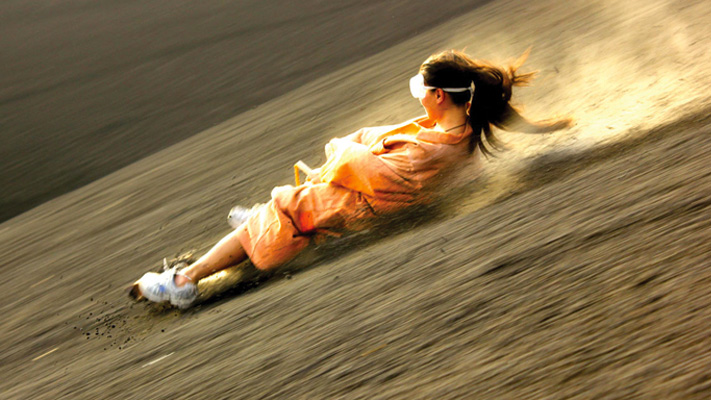 Volcano boarding
Nothing gets your heart pumping like racing down an active 2,3850 ft. volcano at 50 mph with nothing more than a board for protection. Head to Nicaragua's Cerro Negro Mountain to take part in the newest sporting craze, with ash blowing to and fro and hot wind gushing to your face. Joshua Berman, co-author of Moon Nicaragua says it was one of the "funnest, gnarliest days" of his life. What adds to the thrill of this adventure sport is the potentiality for eruption, as Cerro Negro has erupted more than 20 times over the years and is known as the youngest and most active volcano in the hemisphere. So, if you're looking for a truly unique, heart-pumping experience, this is your best bet!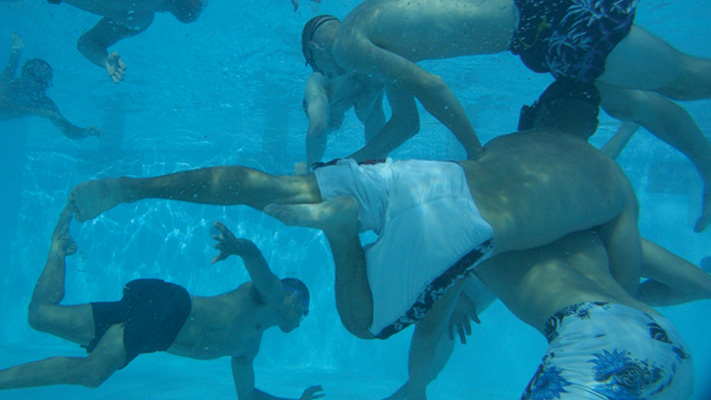 Underwater hockey
Looking to work out under water? If you're an experienced diver and can hold your breath for long periods of time, this is the sport for you. You'll need nothing more that snorkelling equipment, a hockey stick and protective gear to get this sport underway. Breathing is an important factor in this sport, and as you engage in the sport you are responsible for your own body's oxygen level which adds a dimension of excitement to the sport. Dive into the bottom of a pool to get started, using a puck that weighs over a kilogram. Create your own champions league with your friends and get ready to power through.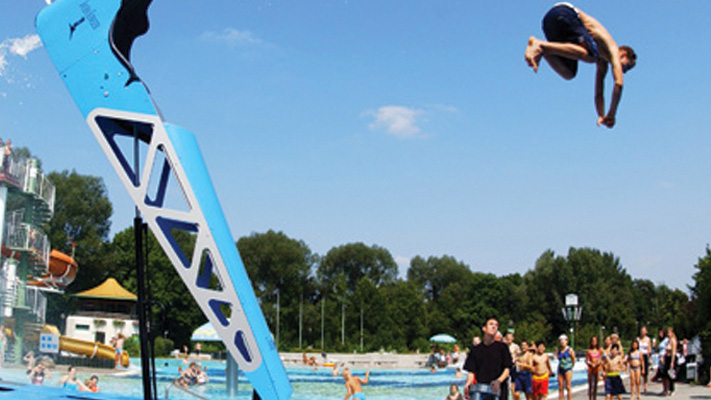 Air kicking
Why not get catapulted over 26 feet in the air into either a swimming pool or a foam pit using a special combination of air pressure and water recoil technology. You yourself can push the button on your seat to set the device in motion, as approximately 60 litres of water are pumped through a nozzle under your seat propelling you into the air for an energising splash down a pool.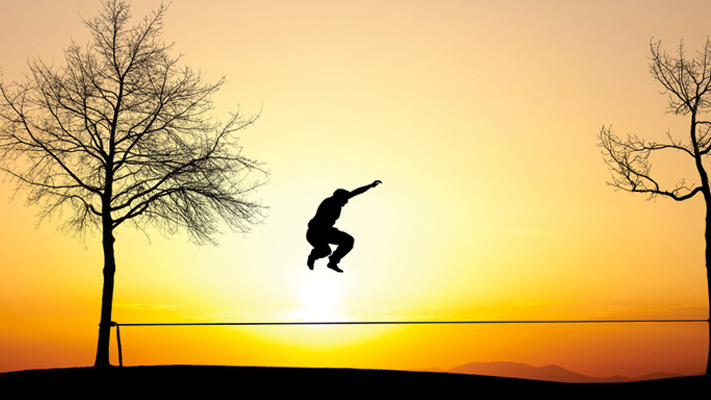 Slacklining
This sport uses nylon webbing that is stretched tightly between two anchor points. What differentiates slacklining from tight-rope walking is that the line is not held rigidly firm, but instead it stretches and bounces like a large rubber band. Exciting? Yes. Terrifying? Hell yes! Different types of webbing can be used to accommodate the performer, and the dynamic nature of the line allows and enables the performer to try out different tricks and stunts.
Written By : Nazneen Joshi