We hear you snigger already, but you really are the catalyst of change in your life. And it's time to pull up your socks, stop acting like a preppie and take charge of your life. These resolutions are baby steps towards small, subtle beneficial changes.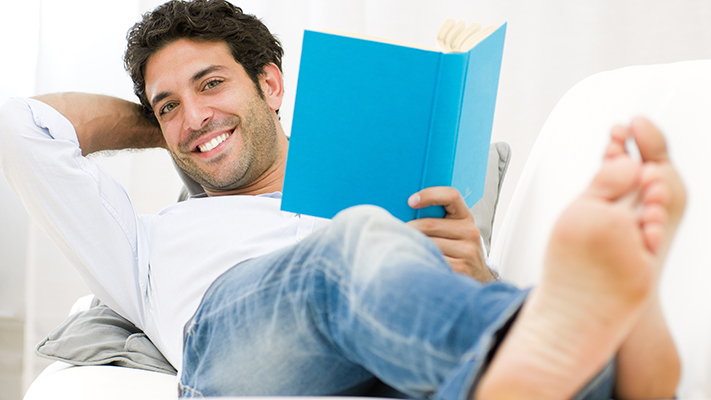 Read a page each day
That book you have been meaning to read since the last four years has gathered enough dust lying on your shelf. Maybe you really don't have the time to be the vociferous reader you once were. However, resolving to read one page a day is an easily doable and achievable goal. Read just before you go to bed or maybe on your daily commute (if you are not driving) or during a tea/coffee/smoke break. Please don't read it in the loo though (nobody needs haemorrhoids in their life).
Wake up an hour earlier each day
Resist the urge to hit the snooze button. We totally understand the feeling of wanting to shoot anything or anybody that moves and makes a noise in the morning when you are not a morning person. However, there's a lot you can squeeze out of your day when you wake up earlier. Start with waking up half an hour earlier than usual. You can switch to waking up an hour earlier in the next week. Also when you wake up earlier, you will go to bed earlier. No more blaming insomnia for your late nights.
Keep a bottle of water on your desk
Out of sight is out of mind. Most people forget to gulp enough water through the day simply because they don't have a bottle on their work desk. Make sure it's the first thing you do when you get to work. Please don't limit yourself to only one bottle though. Once you get in the habit of getting a bottle of water to your desk, ensure that you finish it and gradually move up to having more than one bottle of water a day.
Written By : Bushra S Khan