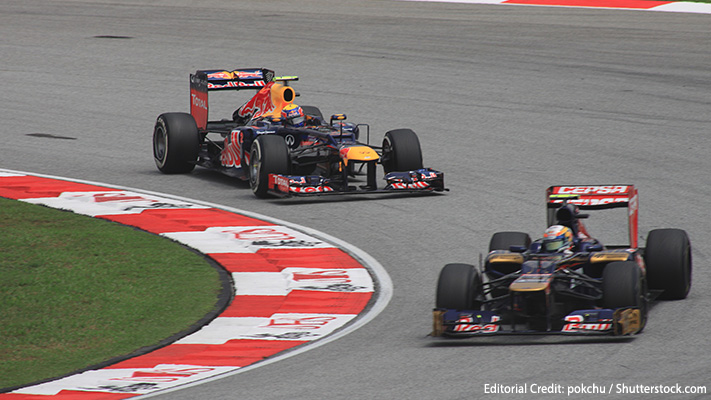 The 2015 Formula One season is now underway with the first race at Australia and Mercedes is once again showing its supremacy over the other teams. And, more importantly, providing an ideal platform for the on-going rivalry between Lewis Hamilton and Nico Rosberg. The Label takes a journey through time and showcases some phenomenal rivalries that have created race track history.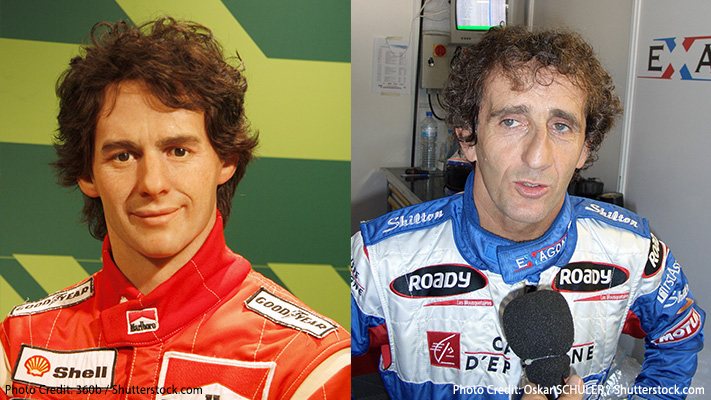 Ayrton Senna vs. Alain Prost

It is well-known that Senna stood out for his pace while Prost's driving involved more strategically thought out manuovers. Between 1988 and 1993, which was when Prost won his fourth and final
Formula 1
championship and retired from racing, rivalry raged between these two drivers. On one occasion in 1988, as Senna was trying to overtake Prost, Senna was almost pushed into the pit lane. All this while they were racing for the same team—McLaren! Their personal relationship also went through highs and lows, with Prost's 1993 contract specifically mentioning Ayrton Senna was not be hired by the team.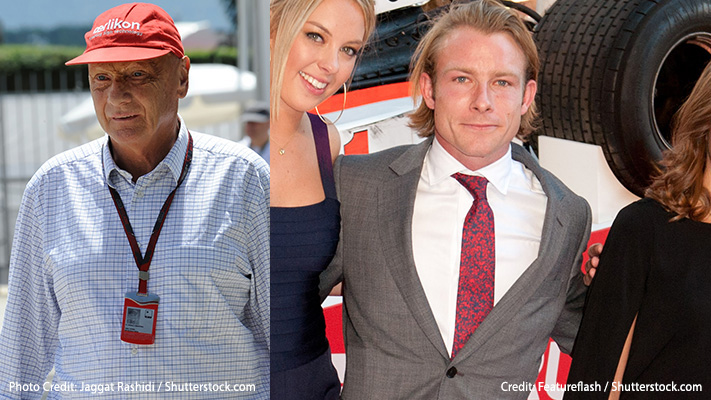 Nikki Lauda vs. James Hunt

Their rivalry was so strong that only a Hollywood movie could do justice to narrate the story! And so
Rush
was made featuring the fragile relationship that these two drivers shared both on and off the track. Both drivers came from different worlds—James was carefree and laidback while Nikki was meticulous to the core, disciplined and focused on the
race
at hand. It all came to a head in 1976, as Nikki suffered a major blow in an accident at the Nurburgring and missed three races. In the final race of the season at Suzuka, Japan, James needed to finish 3
rd
or better to win the championship and he finished 3
rd
to win by 1 point. Talk about nailbiting!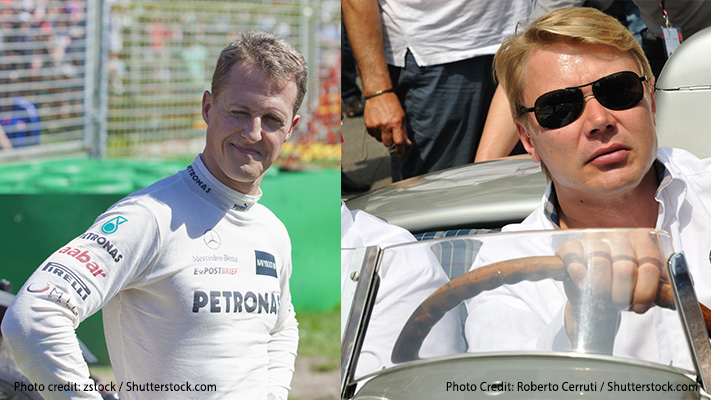 Michael Schumacher vs. Mika Hakkinen
Here are two men who had great respect for each other inspite of their rivalry on the track. Between 1998 and 2001, both Schumacher and Hakkinen fought wheel to wheel driving comparable cars with Hakkinen winning in 1998 and 1999. Though Hakkinen's performance dwidled sooner than Schumacher, who went on to win five back-to-back world titles, their on-track shenanigans provided all the excitement and entertainment fans could wish for!
Written By : Rishabh Agarwal