There are desserts and then there are desserts! Bored of the same ole run-off-the-mill options? Want to treat yourself to something special? These desserts are the ultimate in luxury indulgence:
The Frrrozen Haute Chocolate, $25,000
An amalgamation of 28 exotic cocoas infused with 5 gms of 23-karat edible gold with a side of the Madeline au Truffle – the most expensive truffles in the world make up this most expensive sundae. And this is not where the extravagance ends. The dessert is served in a crystal goblet lined with edible gold, which you eat with a golden spoon studded with white and chocolate-coloured diamonds. Hold on, we are not done yet! You will find an 18-karat gold bracelet featuring a whole carat of diamonds in it as well!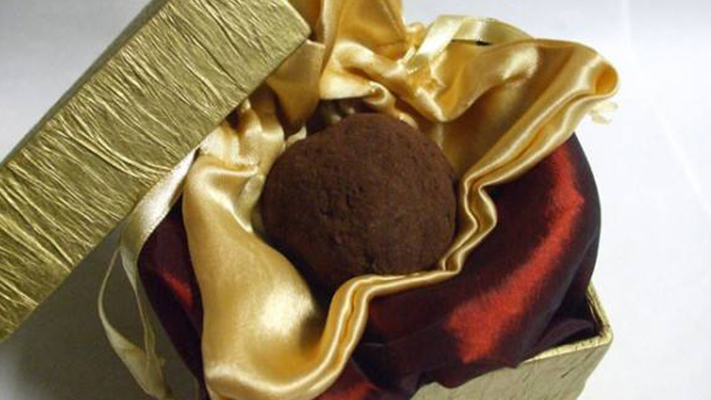 La Madeline au Truffle, $250
The made-to-order La Madeline au Truffle with a seven-day shelf life was recognised by Forbes Magazine as the most expensive chocolate in the world. 70 per cent Valrhona dark chocolate, heavy cream, sugar, truffle oil and vanilla make up this rich (pun intended) ganache, which is surrounded by a rare French Perigord truffle, coated with fine cocoa powder and served on a bed of sugar pearls in a silver box tied with a ribbon.
Nameless $35,000 chocolate pudding
That's nearly $1200 a bite! Shaped like a Faberge egg, the extravagant pudding is made with some rather high-end chocolate, gold leaf, champagne and caviar. Oh and how could we forget the diamond! Yes, that's right a two-carat diamond makes this pudding that is served at the Lindeth Howe Country House Hotel in England quite an indulgence indeed!
Written By : Bushra S Khan