Not to be taken lightly, here's everything you need to know about Vienna's coffee culture.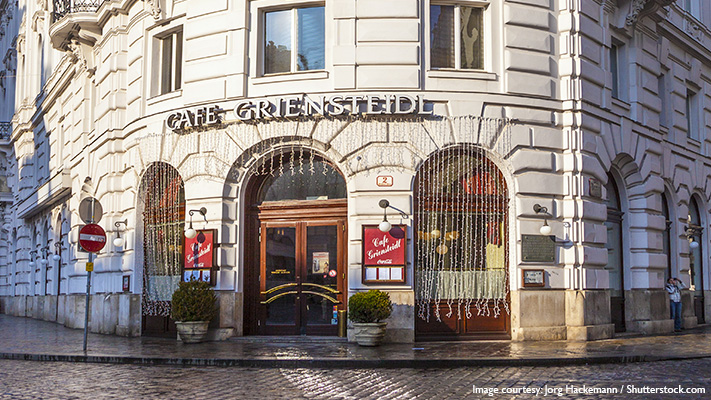 1. Coffee houses in Vienna are places to unwind, relax, think and even socialise, as opposed to the quick service outlets you're used to grabbing a Styrofoam cup of coffee from. Cafe Griensteidl continues to be one of Vienna's oldest coffee establishments.
2. In fact, they're such an inherent part of every Austrian's culture, that Viennese coffee houses were listed under UNESCO's Intangible Cultural Heritage in 2011.
3. Drinking a cup of coffee at a Viennese coffee house is an experience in itself. Housed in buildings that have vintage architecture, the chandeliers, coffee tables and fixtures are worth admiring at leisure.
4. Coffee came to Vienna entirely by accident. When the Turkish were forced out of Vienna by the Polish-Hasburg army, they left behind sacks of coffee beans. The army planned to burn the bags mistaking it for camel feed, but the Polish King, Jan III Sobieski siphoned off the beans to Jerzy Franciszek Kulczycki, an officer. Kulczycki experimented with these beans, adding
milk
and sugar to create Vienna's premier brew, and opened a coffee house shortly after that.
5. Although until the 1850s the only women allowed inside Viennese coffee houses were cashiers, this ban was lifted in 1856.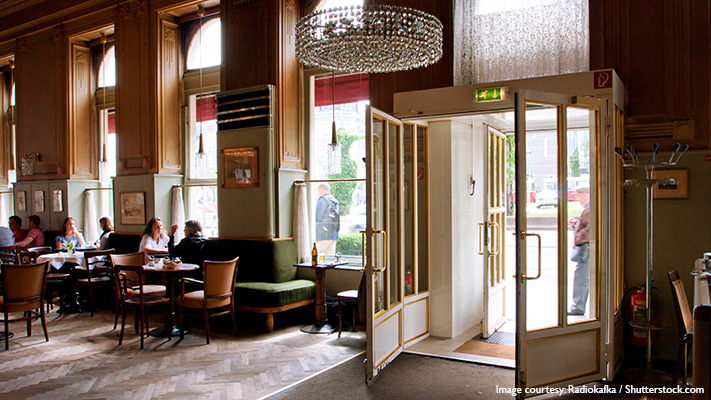 6. To encourage their guests to savour their cup of coffee and indulge in a bit of relaxation, all coffee houses stock a range of newspapers, and some even have pool tables and card games.
7. Unlike a lot of old establishments that have been elitist in the past, these coffee houses have always welcomed people from all walks of life and all sections of society. A place where social hierarchy is relaxed, they attract painters, artists, writers, socialites and businessmen to come together and enjoy a perfectly brewed cup of coffee.
8. Speaking of coffee, the variety available in Vienna is staggering. If you don't know where to start, order a Melange. Similar to an Italian cappuccino, Melange is a mix of frothed milk and steamed coffee that can be ordered all day long. Other popular coffees include Türkischer, Mokka and Cappuccino—which is completely different from the cappuccino you're used to. Made with coffee and whipped cream, it's a real treat.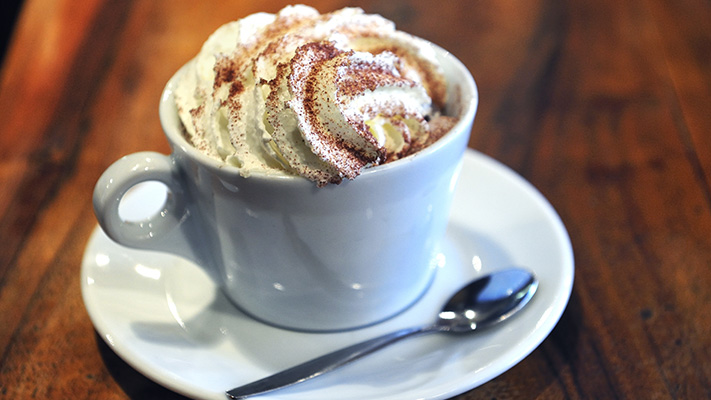 9. Regular coffee house guests are referred to as stamgasts. Apart from expecting the coffee house staff to remember their order and table of choice, some coffee houses treat stamgasts to a peculiar privilege. If a stamgast wants only a few bites of cake as opposed to an entire slice, he can request a willing staff member to share the cake with him!
10. Coffee houses are all about holding on to traditions, so each cup of coffee is usually served on a silver tray along with a glass of cold water and sometimes, a square of
chocolate
.
Written By : Shirley Mistry