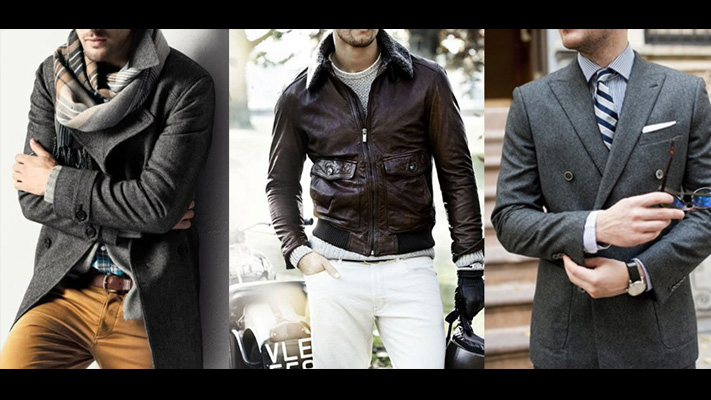 Think of the winter closet and a visual of shearling-collared bomber jackets, chunky knitted parkas, anoraks and overcoats comes to mind. It's the season to replenish your wardrobe with key finds that keep you warm and stylish at the same time. Just because it is cold doesn't mean you need to shroud yourself in layers of dowdy wool and cashmere. If the runway collections of the recently concluded London Collections: Men (or LCM) are anything to go by, then this season and the coming winter are both about double-breasted tailoring, leather and PVC accents, cuffed trousers and experimental and over-sized silhouettes. We dissect the key winter trends this season.
Double-breasted tailoring
From Alexander McQueen to Gieves & Hawkes to James Long, designers stuck to the double-breasted tailoring; which was also a dominant trend last season. It's time to invest in one right away. For an evening of high drama, opt for a peacock-feather jacquard dinner jacket shown at Gieves & Hawkes.
Sport inspired: A lot of geometric quilting and cricket-inspired jumpers were seen in the collection of designers Kent & Curwen making a runway assault as did chunky knits by brands like Sibling.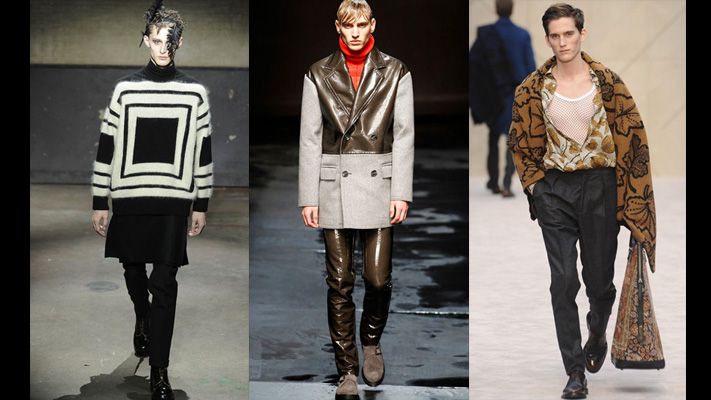 Art-inspired
Christopher Bailey at Burberry drew inspiration from the English artists of late 20th century. The highlights of the collection were vibrant scarves, artistic motif handbags, fall leafy prints and ornate floral patterns on double breasted jackets and wraps. Models wore loose sheer vests underneath the jacket giving it a bohemian artisanal spin. It's time to ditch the dowdy mufflers and invest in vibrant hued scarves which can be thrown around the neck. Also, time to buy a slim tailored cuffed trousers and two-toned Oxford shoes.
Androgyny
Designer JW Anderson stuck to his signature androgynous pieces. This time, each look with accessorised with a bag, a bangle, a brooch and a pair of glasses. Clearly for the evolved man who can complement this daring aesthetic.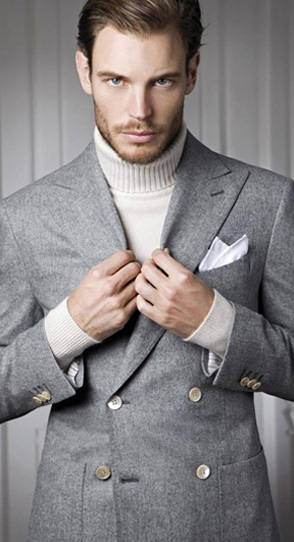 Noir-inspired
Both Topman Design and Alexander McQueen showcased moody, broody, melancholic collections dominated with dark monotones. There were flashes of tangerines in Topman Design and McQueen's show was dominated by British plaid, tartans, blocks and knits in geometric shapes like rhombus. Soft punk was dominant last year and this year too it seems to be going strong—a pink tartan suit with a kilt and gold accented black suits are the go-to pieces to channel your inner punk.
Key pieces to invest in this winter
A light-weight packaway printed bomber jacket
Slim-fit panelled cotton shirt
Distressed suede bomber jacket
Printed lightweight sweater
Leopard pattered knitted cardigan
Ribbed jersey and cotton blend t-shirt
Suede high top sneakers
Black slim-fit wool and mohair blend suit
Camouflage printed bow tie or tie
Quilted leather jackets
Written By :