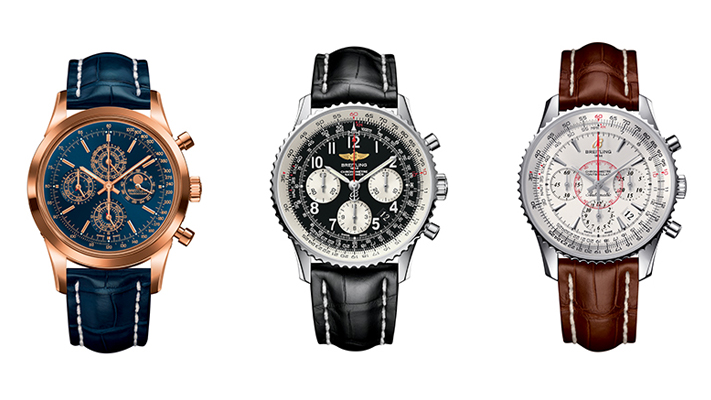 What is the inspiration behind the unique designs and features of Breitling watches?
Breitling designs a 'wrist instrument', especially for pilots and other aviation professionals. Breitling timepieces are distinguished by the unparalleled association with aviation. The brand remains the privileged partner of aviation professionals and aficionados. Perfectly embodying the brand's philosophy, Breitling timepieces combine a strong, unique and quintessential design with all the performances that one would expect from an authentic 'instrument for professionals': precision, sturdiness, readability and functionality. Aficionados of exceptional designs are attracted to the superb presence of Breitling watches on their wrists, representing exceptional power.
Breitling is renowned for precision-made chronographs useful to aviators. What goes into the making of a Breitling chronograph timepiece?
To guarantee products complying with the highest technical and aesthetic parameters, not only does Breitling work with the finest suppliers and entrust production to the most expert watchmakers, using the most sophisticated equipment, but the firm has also instated comprehensive and stringent test procedures. Each part is subjected to a number of rigorous tests. Trained in the tough school of aviation, a domain where safety is of vital importance, Breitling displays the same obsession with quality in all its 100-per-cent Swiss made 'instruments for professionals'. Breitling is the world's only major watch brand to submit all its movements (mechanical as well as quartz) to the merciless tests of the Swiss Official Chronometer Testing Institute (COSC)—the highest benchmark of precision and reliability.
All components of the movements and the external body undergo extremely severe entry controls, dealing with their technical, dimensional and aesthetic aspects. Cases are subjected to a water-resistance test at pressures up to 400 bar, followed by a condensation test. The shape, colour and level of the hands, as well as the workmanship displayed in the dials and straps/bracelets, are all thoroughly verified. Specialists scrutinise the entire set of functions, including push-piece handling, bezel rotation, efficient automatic winding, and length of the power reserve and calendar operations. Before being dispatched from the factory, watches also undergo a final control covering both visual and functional aspects.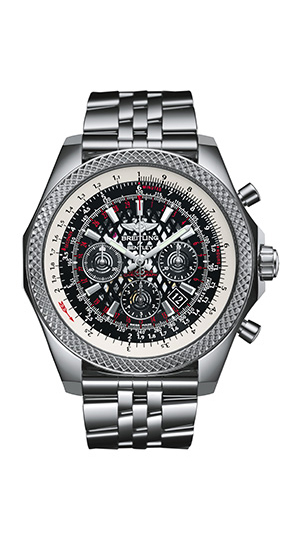 What was the thought process behind launching Breitling's In-House Movement?
Breitling is a chronograph specialist that has played a key role in the technical development of this complication. In developing its in-house 'engine', Breitling's objective was to create the new benchmark self-winding chronograph. In 2009, it took a decisive step by unveiling a high-performance calibre endowed with a brand new architecture, which introduced Breitling into the highly exclusive circle of watch manufacturers to possess their very own mechanical chronograph movement. The firm now has the full range of skills required for movement development in-house, thus enabling it to strengthen its innovative capacities, to enhance its horological legitimacy and to consolidate its leading position in its chronograph stronghold.
The total production capacity currently stands at about 50,000 movements per year. Breitling thus has all the assets required to pursue its chosen path of independence, performance and 100-per-cent chronometer-certified Swiss precision.
What are the two things one should keep in mind before buying a luxurious timepiece?
One is performance and design. Precision and readability must be mastered to provide the finest experience. And the second is customer service. Timepieces must be properly maintained with professional consideration, in order to safeguard its long-term performances and its reliability. Breitling regards customer service as an integral and essential part of its overall quality policy. The Breitling International Warranty covers a product purchased anywhere in the world from an authorised Breitling dealer. Each Breitling timepiece is guaranteed against any manufacturing defect for two years from the date of purchase.
Written By : Manasi Rawalgaonkar