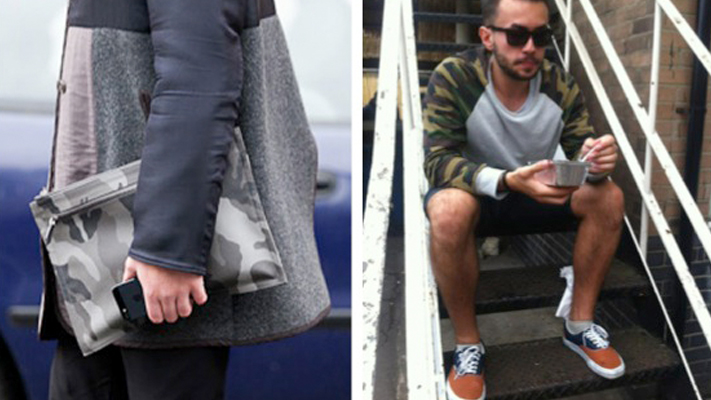 Trend: Camouflage
As ironic as this may sound, camouflage is no longer looked upon as an invisibility mechanism. Having taken the fashion world by storm, this menswear trend for the season is increasing in popularity because of its native versatility. With the ability to match a whole plethora of varied personalities, this trend harbours the capability to be moulded to fit your personal style preferences. While the print itself tends to be rather bold, it isn't overly eccentric. From clothing pieces to accessory items, this print is a certain head-turner for those who possess the elusive panache to welcome the synonymous edginess.
Trend: Plaid
Looking at the various interpretations of this archetypal print on the ramps this season, it is definitely evident that menswear's longstanding love affair with this classic Scottish print is still inherently rampant. The beauty of sticking with the classic is that you can't go wrong while investing in plaid staple pieces. As an ode to the 90's era, be it bold or shadowy, this boxy print encapsulates a punk-edge attitude for men who aren't shy about making influential style statements.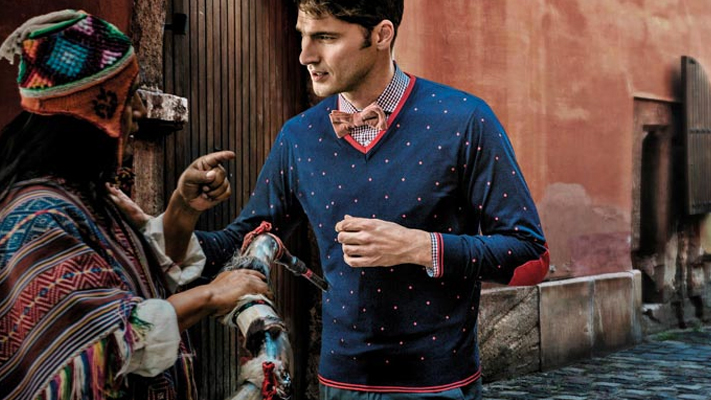 Trend: Accent colours
As much as we may harp on about the need to be adventurous and enliven those wardrobe staples, truth be told, we know that every now and then this unshakeable desire to go back to your comfort colours of blues and greys will resurface. But following the latest trend isn't always about adding something new. You can still retreat to your comfort zone without inviting the …;˜boring' tag. Classic autumn colours like orange or burgundy, or brighter shades like Mykonos blue or emerald green, make for ideal accent colours this season. Especially for the more formal, tailored looks, include a splash of vibrancy and instantly uplift your comfort colours.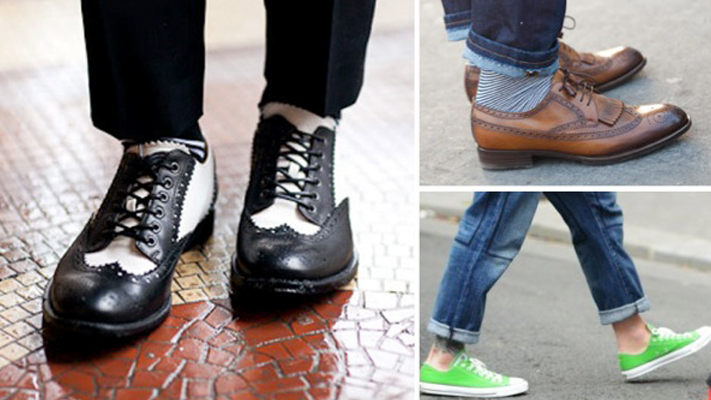 Trend: Cuffed trousers
In an effort to add some visual interest to the bottom of your trousers, this trend has returned with a bang. More than being in vogue this season, they also add a certain amount of physical weight to your silhouette, allowing the trousers to hang more flatteringly. To give the look a more relaxed vibe, add a pair of socks.
Trend: Statement scarves
Statement Scarves are one of the more popular accessories trending this season. Depending on the weather, scarves can range from heavy woollen knits to light cotton prints. They are an ideal way to incorporate the accent colours trend, and work well for formal and casual attire. They can overflow into Indian attire as well.
Trend: Backpacks
Function meets fashion once again, with the resurfacing of a whole range of backpacks. From olive green army prints to khaki-coloured schoolboy satchels and formal leather pieces, this season is indeed seeing a style to match every disposition. With more and more people carting their laptop back and forth between home and work, the need for something sturdier arises. When it comes to functionality, the backpack is definitely more superior to the current men's bags being strutted around.
Photos courtesy: Melodie Jeng, Marlies Snels
Written By : Sanaa Jhurani Nov