Paisley prints can be intimidating, and the key to looking classy while sporting it is to style it correctly. If you're on the fence about pulling off the trend, The Label tells you about the basics.
Similar Products
Space it out

Spacing is everything when it comes to paisley prints. Close, tightly spaced
prints
are more subdued and don't draw as much attention as prints that have a lot of space in between motifs. Also, it goes without saying that the same rule applies to size. Larger prints draw more attention as compared to smaller ones.
White space
Too much of anything can be a bad thing, and this rule is of utmost importance when you're styling paisley prints. Balance is what stops this look from becoming overwhelming, so set your paisleys against a white, black, burgundy or olive green backdrop.
Pay attention to fabric
The key to looking classy while wearing paisley prints is to pick your fabric wisely. While satin or silk is a good pick for ties and pocket squares, a paisley silk shirt can make you look like a small-time mafia leader. Matte, muted fabrics are perfect for everyday casual and formal wear as they give the print a desirable vintage touch.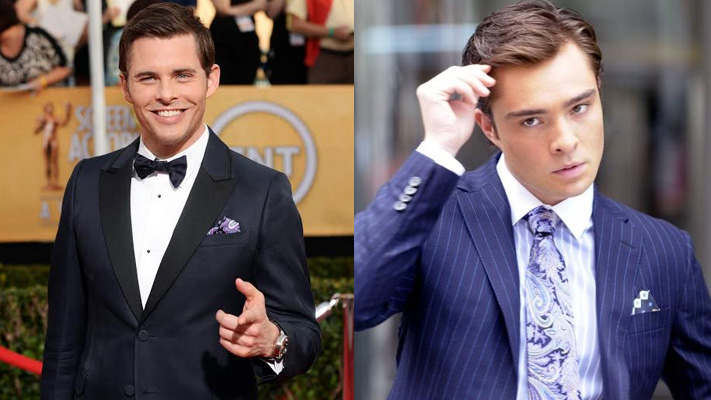 Say it with accessories

If wearing a paisley shirt or suit is too much to ask of you,
pocket squares
and ties are good picks. They complement most basic suits and add a regal touch to your ensemble. We love how chic both James Marsden and Edward Westwick look in their paisley print accessories.
Pick your colour
Colours play a big role in determining what the overall look and feel of your paisley outfit is going to be. Dusty, desert colours such as maroon, navy, olive and mustard are most wearable of the lot. However, if you're feeling more adventurous and want to give paisleys a fresh twist, coral, sea foam and lavender are good colours to try.
The Label Recommends

Shirts are de rigueur when it comes to paisleys but for the more fashion forward of the lot, they can become limiting. Try experimenting with a paisley suit for a night of
cocktails
or a pair of cotton pants on a lazy Sunday. If you're heading for a beach vacation anytime soon, a pair of paisley linen shorts provide a pleasant departure from nautical prints—another resort wear staple.
Written By : Shirley Mistry