Cruises are a convenient way to go on vacation, even if it's a short voyage for a weekend away, with all the comforts of home, and like a hotel on the move. However, your wardrobe will matter. Depending on the luxe factor of your cruise liner, you may either need to pack at least a dinner jacket or a tux, so we've gone ahead and broken it down for you. Welcome to cruise-wear 101…attendance is compulsory!
Jackets and the 'shorts-suit'
No matter where you're travelling, remember to pack a jacket or blazer, depending on the weather. We understand that getting away from formalwear is one of the crucial benefits of a vacation; however, it is always better to be prepared, rather than taking the risk of being underdressed for an event. Lucky for you, jackets of all cuts and colours for men have made a major comeback for spring-summer 2014. You can go wild with floral prints, paisleys and even army prints or go for solid trending colours, such as lobster pink, navies, sage green, aqua, oranges or combinations of the above. We'll even let you in on a little secret: the '80s are back, and two-piece shorts-suits, comprising above the knee linen shorts and matching jackets. So whether it's brunch out on the deck or a stroll through a visiting port, push up your jacket sleeves and own your look.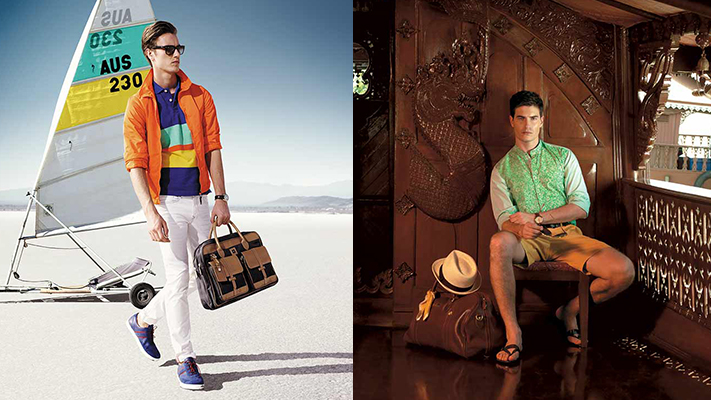 A perspective on pants
When you're packing 'bottoms', especially for a short trip, take three to four pairs that will easily match or contrast with your shirts,
ganjis
and T-shirts. We suggest a pair of white or tan chinos without elaborate stitching or external pockets that may draw attention. Experiment with different materials such as linen, textured cotton or even jute for both your shirts and 'bottoms'. Just bear in mind: shorts this season end above the knees; tailored cigarette pants are the way to go with trousers; and it's okay to dapple with softer colours, floral prints. Multi-coloured board shorts or speedos are the choice of men's swimwear this season.
Footwear essentials
There is true beauty in a breakdown and designers everywhere are sledge-hammering all preconceived fashion rules this season, teaming up canvas shoes or boat shoes with jute soles, suede ankle-boots and tasselled or horsebit loafers, with most of their runway designs. Although we've noticed that navy suede ankle boots are trending everywhere, why not add a tinge of envy with sage green, blue and white stripes and masculine checks to complete any of your looks.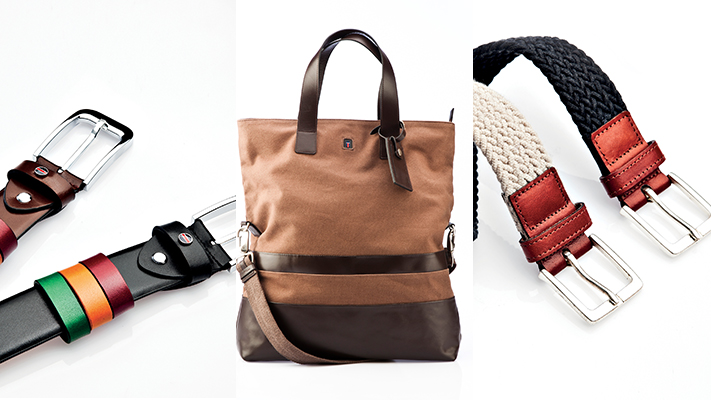 Other odds and ends
Once you've packed your essentials, which includes a new toothbrush, electric shaver, sunblock with SPF40+, and a day-to-evening cologne. Add daily wayfarers, a watch, a black or tan belt, a leather or canvas fanny-pack or backpack, a water thermos for on-road explorations, flip-flops and a hat.
So go ahead and sail away for a weekend or longer. It's stress-relieving and a good way to meet lots of fun, new people, even if you don't have a partner in crime. Not to mention, cruise cuisine is to die for! Bon Voyage!
Written By : Srijeeta Mitra