Track-pants, varsity jackets, sweatshirts and high-top sneakers, all of which have been dominating the runway over the last few seasons don't seem to be going out of vogue anytime soon. If the Milan runway is any yardstick to go by, then sports-inspired ensembles will continue to eclipse the style-scape in 2015 too!
Bottega Veneta
INSPIRATION: Dancers
HIGHLIGHTS: Gym chic was dominant in all looks. Models sported headbands, rolled-up track-pants, washed-out scoop-neck tank tops and double-breasted suits. Trainers and backpacks completed most of the looks.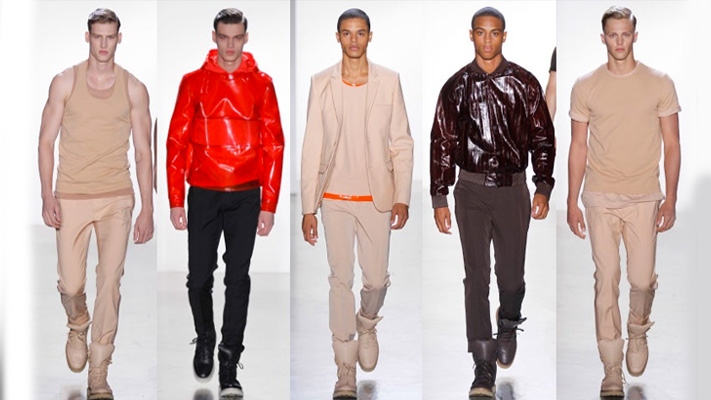 Calvin Klein
INSPIRATION: Nude
HIGHLIGHTS: All-nude ensembles with coral accents stood out. Double-breasted jackets with layers of poplin and mesh boxers were the highlights. Featuring nudes, head to toe, with pops of colour, the collection veered towards metallic and nylon outerwear—PVC pullovers and blousons in vibrant red, yellow, and orange.
Prada
INSPIRATION: Equality of sexes
HIGHLIGHTS: Prada's men and women walked in sophisticated matching outfits. Classic jackets with piping details on collars and lapels and long leather coats made quite a statement. Open-toe sandals are emerging as the biggest highlights of the season.
Antonio Marras
INSPIRATION: Sardinia soccer player Gigi Riva
HIGHLIGHTS: Clashing of prints and patterns set the momentum of the show. Besides prints, there were polka dots paired with plaids and floral patterns, thrown together with colour bands.
Written By : Mr Dandy