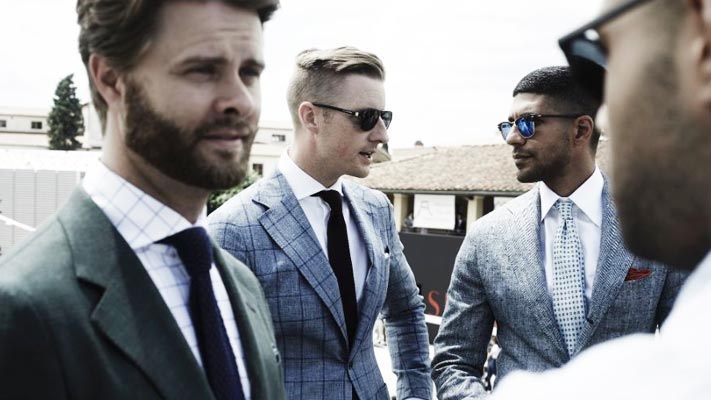 With India's growing menswear retail market, Pitti Immagine is now shifting its focus towards attracting Indian buyers for its made-in-Italy exhibitor brands. Besides the serious business conducted at this major fashion event, it's the panoply of impeccably dressed buyers, editors and stylists who make Pitti Uomo the ultimate talking point across the globe. No one rocks a crisp baby pink suit and tailored short combo than a Pitti 'peacock'. Groomed to perfection, these sartorially-evolved men rewrite new chapters in style lexicons with their refreshing style as they take to the streets.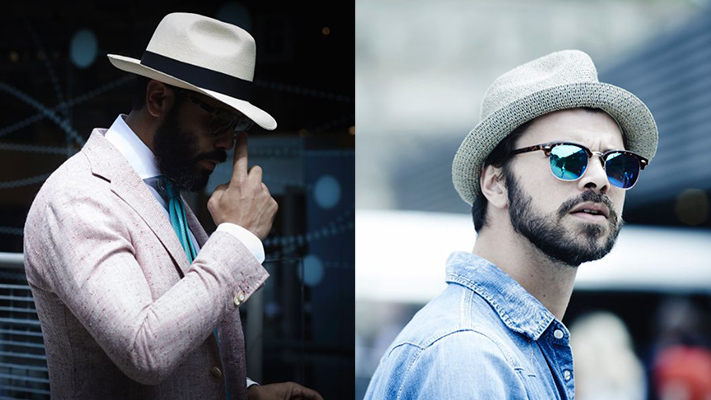 Accessorised to thrill
This year one saw an array of fedoras, trilbies and tweed berets, worn with suits, jackets and blazers. Fedoras are to Pitti men what bags are to women. You get the drift… Also spotted were men rocking suspenders and bowties. A lot of them sported reflector sunglasses and classic aviators. Most suits were worn with knitted, vibrant ties, which added a luscious pop of colour to their look. Formal looks accessorised with cheery pocket squares folded elegantly, tie-clips and brooches on lapels were a treat to the eyes.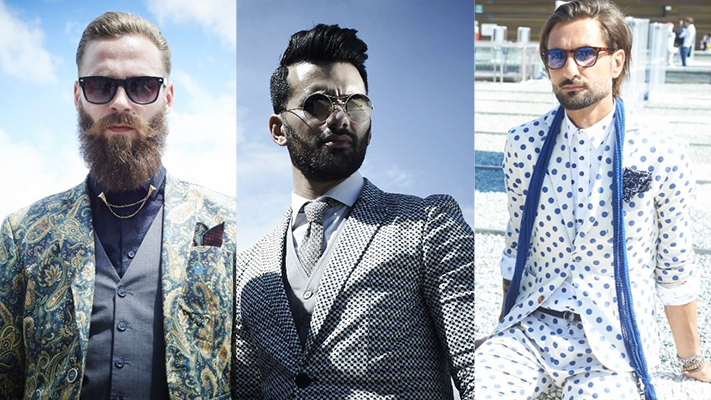 Printed ensembles
Big polka-dot suits were striking as were the paisley printed and Sicilian motif jackets and blazers. Some hipsters pushed up their sleeves to reveal their tattoos. The trend of camouflage patterns doesn't seem to be fading away anytime soon. From the suit separates to the backpacks, it made a strong presence on the streets of Florence.
Double-breasted tailoring
It's usual to spot men wearing very well-cut, double-breasted suits worn with a pair of cropped trousers exposing the ankles at Pitti. While some chose to wear their double-breasted jackets unbuttoned, this time, double-breasted and three-piece suits, with peak lapels, in general made quite a splash. Some of these dandies chose to colour clash the waistcoat with the jacket, lending a new flavour to the ensemble. And while shades of blue—navy, midnight and sea—dominated among the colours seen, classics such as windowpane, plaid, gingham and checks were the patterns of choice for many.
Written By : Mr Dandy