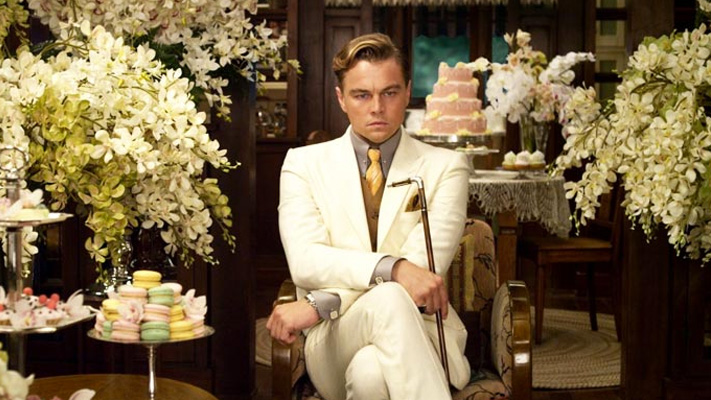 How it all began…
Men's fashion in the 1920s was an offshoot of tech advancements, jazz influence and a major return to luxury in the aftermath of World War I. This period of global economic boom married opulence and elegance with freedom and practicality. Throughout the decade, men stuck to wearing short suit jackets, while the old long jackets were being used merely for formal soirees. In the early part of this decade, men's fashion was synonymous with high-waist jackets, which were worn with belts. Lapels on suit jackets were slim. These jackets seem to have been inspired by the uniforms worn by the army men during the First World War. Narrow and straight trousers were worn rather short just to show a hint of the socks and were cuffed at the bottom.
Mid 1920s saw the arrival of wide-legged trousers also known as Oxford bags. The suit jackets morphed to a normal waist and lapels got wider and were often worn peaked. The late 20s also saw the popularity of double-breasted vests worn with single-breasted jackets. The Edwardian upper-class three-piece suits, which were worn by men for centuries, had given way to slim suits with unpadded jackets over the trousers. Also, the fabrics and vibrant colours reflected the brightness of the music, theatre and the spirit of the joy of life. Pin-striped single-breasted jackets with wide, peak lapels became the ultimate closet essentials. Of late, a lot of international luxury brands have reinterpreted 20s look in a more contemporary manner. The shift is now towards a slim silhouette and sharper tailoring.
Embrace the 20s with these easy tips
Opt for long-sleeved shirts in simple stripes with French cuffs.
Ties are crucial to a 20s ensemble. You have the option of picking either a straight one or a bow tie. Foulard, small geometric prints or rep stripes are some of the other options.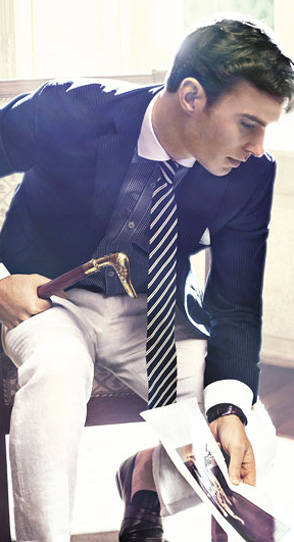 Pants in light fabrics (seersucker, linen, and chino) in light and neutral shades work best. Make sure that the trousers rest at waist and not hip. To inject a contemporary edge to the look, wear relaxed cotton chinos in solid or pastel colours.
Use braces (suspenders) or a belt, but don't make the mistake of wearing both in the same ensemble.
Jackets could be both single or double-breasted in light summery fabrics like linen or seersucker. One can even opt for sport jackets to infuse that casual touch.
Complete your ensemble with a pocket square which could be folded, ironed or fluffed.
If you have a penchant for layering and you want to lace the look with a hint of softness then opt for a double-breasted cardigan. Throw a cricket jumper, which could be—cable knit or v-neck—over the top of a white unbuttoned shirt, with a cravat tied around the neck.
One can't imagine a 1920s ensemble without two-toned brogues.
Accessorise with a pocket watch or a slim-dial antique finish watch.
Complete your ensemble with a panama straw hat, a fedora or a trilby.
Written By : Mr Dandy