Anchors, yachts and lighthouses—it doesn't get more nautical than this. Perfect for
summer
, nautical prints and motifs are easy to incorporate into your wardrobe and lend a fun element to your beachwear. Take a look at how you can rock this trend.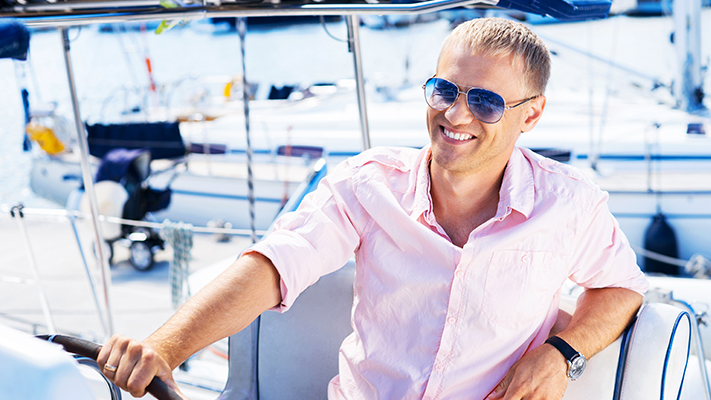 Code with colour
White, red and navy blue are colours that make up the nautical palette. So, the simplest way to channel this trend is to wear an outfit that incorporates all three colours. Take for example a white shirt with red piping, paired with blue trousers. It is simple to put together, yet in keeping with the trend. If you're not too comfortable with wearing bright-red clothes, incorporate it via accents such as a slim belt, loafers, wallet or hat.
Key motifs
Anchors
, lighthouses, sea shells and yachts are motifs or prints that help ring in a nautical vibe. Pick T-shirts with these prints on them, or pair solid basics with a pair of printed shorts. You can even experiment with scarves and shoes that bear nautical prints. However, ensure that the print size is small to prevent your outfit from looking childish or comical.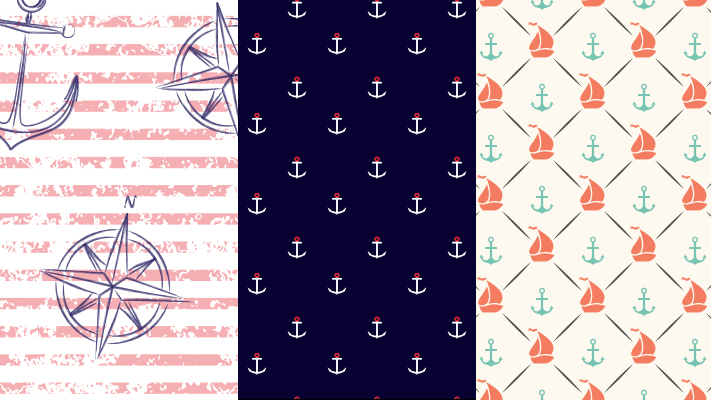 Simple stripes
Navy and white stripes are classically nautical and probably the simplest way to rock this trend. Experiment with the width and spacing of the stripes to add variation to your look. You can even invest in a striped navy and white summer jacket to spruce up an all-white look.
A fresh take
We've already spoken about colours that are quintessential when it comes to this trend, but if you're bored of the usual or want to put your own spin on the three staple colours, experiment with shades and tones of red and blue. For example, peach,
coral
and pastel pink lend themselves to this trend just as well as powder blue and sky blue.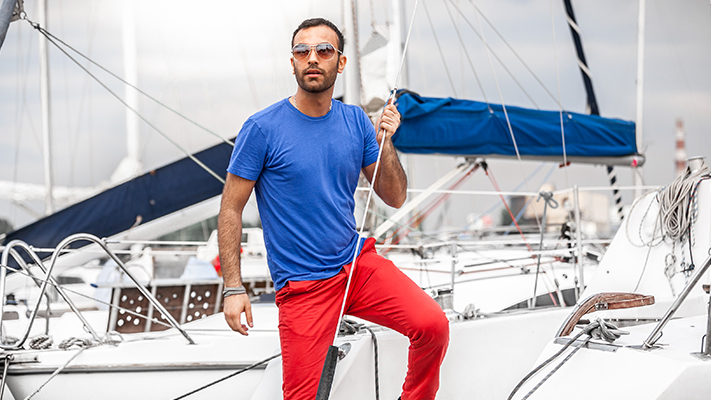 Rope it in
Rope is a texture that can instantly add a nautical touch to your outfit, and accessories are a great way to achieve this. Belts made using twisted rope or a simple rope bracelet are must-have accessories if you're going all out with this trend.
Written By : Shirley Mistry