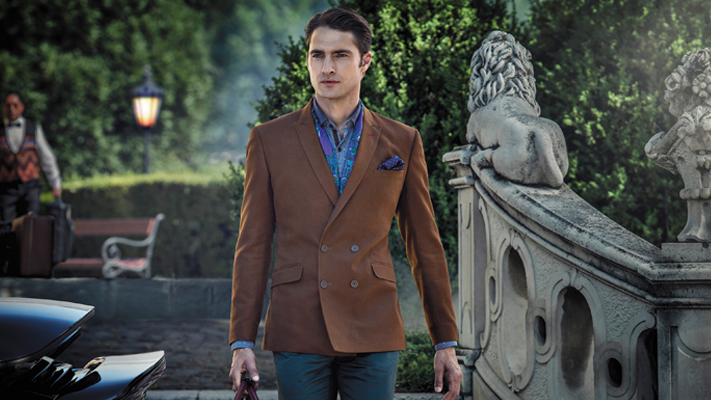 By now, reams and reams of the newsprint and blog posts have already been devoted to how 2014 is the year of art, especially when it comes to menswear. From the runways of Milan, London and Paris to the racks of high-street retail giants, an artistic aesthetic has made a comeback this year like never before. It's time to unleash your inner expressionist and embrace the bold strokes, graffiti prints and art-inspired accessories in your closet. However, don't become a fashion victim in your feeble attempts at warming up to these daring trends. The key mantra is keep it cool when it comes to menswear this season. Here is the low-down on ways to incorporate art trends into your everyday wardrobe without looking like you're trying too hard.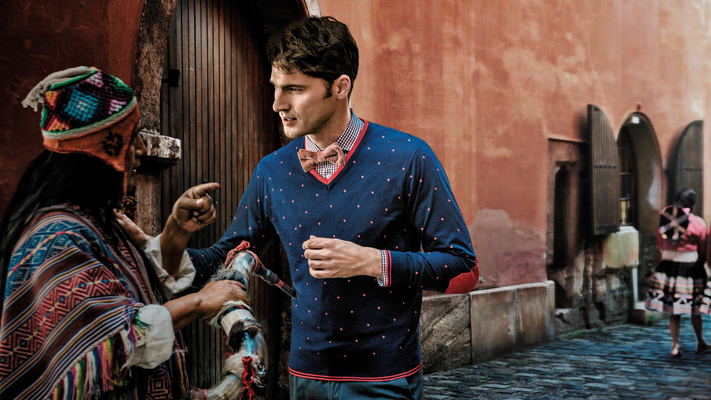 Say hello to printed scarves
Christopher Bailey at Burberry's recently showcased line paid homage to London's 20th century artists. Embrace these vibrant scarves and use them to break the monotony of your workplace business suits or even Friday attire. For instance, a touch of cheer with a paisley scarf can offer a sartorial relief to an austere, grey look. Wrap it neatly around the neck or leave it undone over your suit or jacket to exude your light bohemian side.
Play down the prints
If you're opting for a kitschy, graffiti-printed t-shirt or a shirt, then play it down by wearing it with a black or carbon blue stovepipe meggings (leggings for men, for the uninitiated) or denims. Or try layering the t-shirt with a monotone blazer so that the vibrant patterns stand out and the outer layer balances it well. Or a loud, floral blazer can be toned down by the severity of a simple white-tee-and-denim combo. It's all about offsetting art with single tones or muted shades.
Let your shoes scream
Designer Kris Van Assche of Dior Homme has come out with dotted trainers, which are a great option to wear with formal suits too. So ditch your tried-and-tested brogues and oxfords and give your tired ankles some comfort by opting for dotted trainers. Sporty-luxe is in vogue this season and gym accessories have never looked chicer. Electric-toned shoes like we saw at Lanvin Homme are a great way to offset a black monotone ensemble. Let your shoes scream while the rest of the look is pared down. A pair of sock-less camou print trainers, paired with cropped trousers, is a strong look.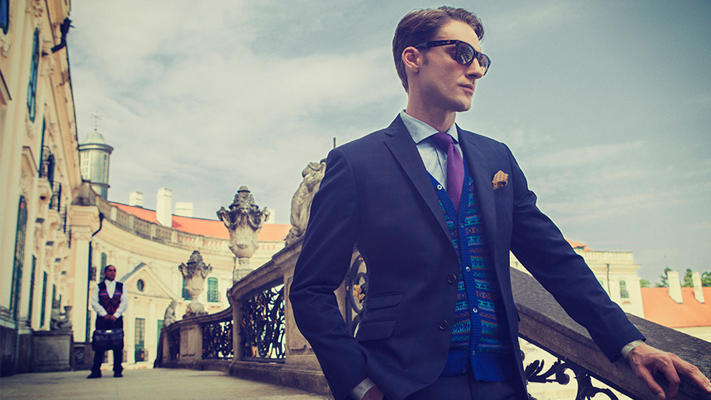 Man bags
If artistic motifs, prints and colours do not complement your personal style then try and incorporate accessories that add gravitas to your look. Cubist prints like on Pierre Hardy canvas clutches are a great way to keep your look arty, but with restraint. The man clutch or a 'mlutch' is the strongest look this season. Burberry's oversized artisanal handbags can add vibrant energy to a traditional Savile Row suit look.
Clash the prints
If you are one of those few men who enjoy indulging in bold sartorial finds, then it's a great idea to clash prints like florals with gingham or pencil dots with geometrical checks. Complete the look with a dotted tie or a nautical motif pocket square.
This season menswear is all about prints, motifs and surface detailing. Get in touch with your arty side and channel your inner poet, hipster or street dandy with confidence.
Written By :