Athletic chic isn't dying anytime soon, so it's time to go sneaker shopping and upgrade your closet with some vibrant neoprene parkas to layer over your favourite T-shirt as you hit the gym. Like it or not, but lace-up trainers paired with formal double-breasted suits are here to stay. And it won't be surprising to see a fashion forward gentleman layering his suit jacket with a neoprene windcheater. Black, white, grey and different tones of blue were key colours across New York City runways. There were a few exceptions like designer Richard Chai who lusciously colour-blocked a sheer yellow sporty jacket with a pair of blue shorts, and Billy Reid who showed some vibrant blue floral prints. The overall focus was on relaxed tailoring aimed at a man who can be a dandy and a badass hipster at the same time. Here are some of the designers who stood out…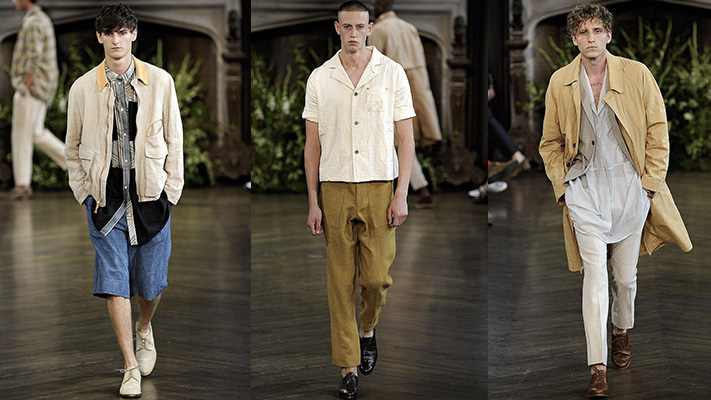 Billy Reid
Vibe: Relaxed South American brunch chic
Highlights: The show opened with a muted striped blazer layered over an abstract printed shirt and worn over a pair of striped trousers. Layering and relaxed tailoring were the prime focus along with prints on shorts, shirts and trousers that were worn with espadrilles in the same tone. Oversized shirts, printed blazers and oversized bermudas spelled an easy breezy brunch look.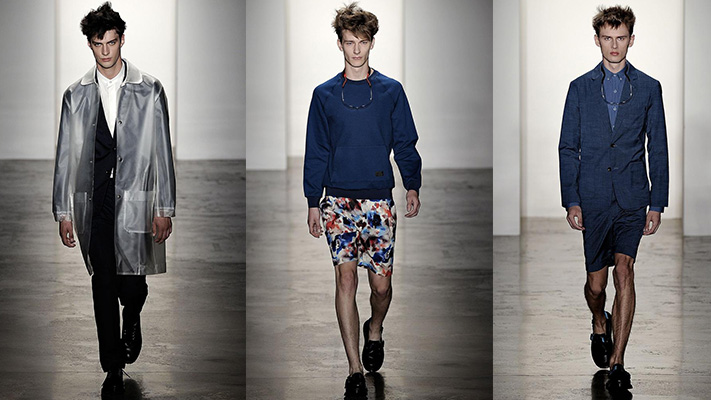 Patrick Erwell
Inspiration: Interior design
Highlights: Minimalism and structure were the prime foci here. Sharply cut trousers were paired with athletic outerwear. The opening piece was a sheer raincoat paired with a pair of tailored trousers and monk strap shoes. Sweatshirts were paired with floral printed tops and metallic bombers were paired with track pants in the same tone. Metallic turquoise shorts and track pants infused vibrancy into the show.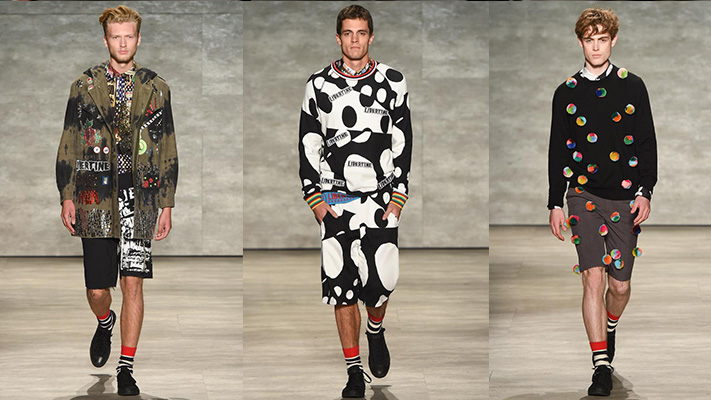 Libertine
Inspiration: Hipster cool
Highlights: Imagine a badass hipster going to the gym in a kitschy, embellished sweatshirt, pairing it with a knee-length Bermuda shorts. Bold letterings, studs, florals were re-imagined on T-shirts and shorts, and the looks were completed with vibrant striped socks and sneakers. The boisterous appliqué on a sweater and shirt combo were delectable. Totally for a guy who's not scared of wearing colour!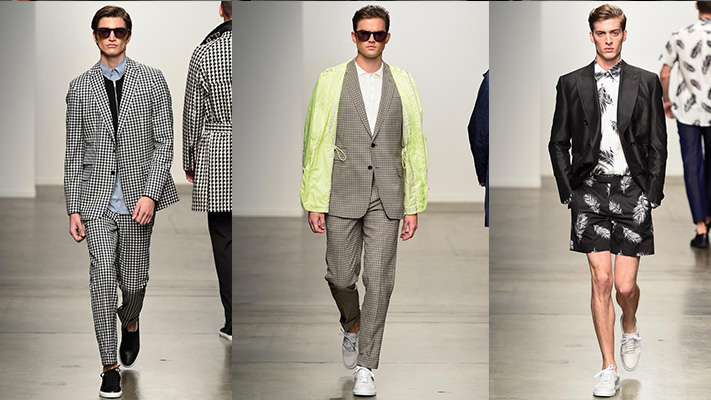 Ovadia & Sons
Inspiration: Athletic and street
Highlights: The show was a marriage of dapper dressing with futuristic athleticism.
Double-breasted suits in linen and shantung silk were paired with sneakers. A panoply of track pants, tees, bombers and trenches were offered in a range of fabrics like digital houndstooth print, neoprene and patent leather. The trousers were cuffed at the hems and suits were layered with hooded parkas.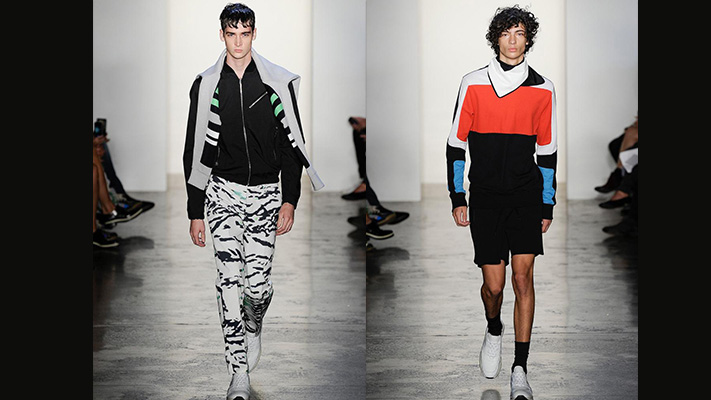 Tim Coppens
Inspiration: Athleticism
Highlights: The show started with a monochrome palette—parkas, windcheaters, long overcoats with multi-pockets and zippers. Some of the models wore sheer tanks and T-shirts. Some pieces saw beautiful colour blocking of blue and coral, while there were abstract digital prints too. Every look was finished with sporty trainers.
Written By : Mr Dandy