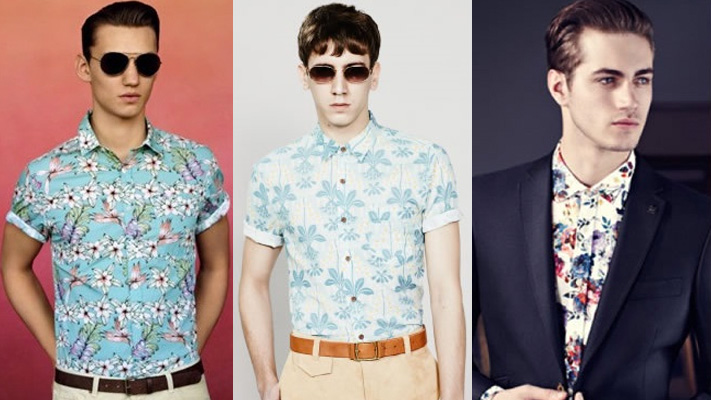 In cities such as London and Vancouver, where it rains for close to eight months a year, people generally tend to lean towards sober, dark earthy tones, adding to a sense of calm and order. However, in India, monsoons are a time to celebrate a break from the heat, and celebrate the much-needed drop in temperature with a tinge of quirkiness in your attire.
Raised hemlines in pants
'Tis the season to be leggy, and we're not in the least bit alluding to women. This season, men's fashion is galloping light years ahead with a 'who cares' attitude and the shortest shorts possible. Whether you're going on vacation or simply painting your town red, add a charming, boyish air, regardless of your age, with the shorts-suit, hemlines ranging from the knee to lower-thigh. Even full-length pants have undergone a revolutionary change, with hemlines ending above the ankle, adding a zing of playfulness to your look. We only suggest taking an honest survey of your own height, since cut offs above the ankle tend to visually shorten one's height. Not to mention, avoiding puddles wetting pant-cuffs has definitely become easier with these trendy cropped pants.
Colours and patterns in vogue
You imagine it and it is out there. Mardi Gras has hit the men's fashion industry and we are thankful for an influx of colours and patterns available for men of all shapes and skin tones to pull off. Do not be afraid to experiment with pants ranging from bright yellow and salmon pink to warm earthy browns, rusts and reds. Be the life of the party with printed pants, where floral prints for men are considered the height of fashion this year. If you enjoy sobriety around madness, we suggest investing in stripes for prints and sticking to a range of navies that will still make you stand out in a sea of grey and black this season.
Trendy umbrellas
An umbrella need not be a boring accessory, and if it's interesting enough, you're less likely to forget it in a taxicab too! Feel like Fred Astaire when you purchase a trendy clear PVC umbrella which will allow you to see roads even when holding it low. There are also many trendy umbrellas bamboo stems as well as old gear handles of sports cars, which could also make for the perfect monsoon gift.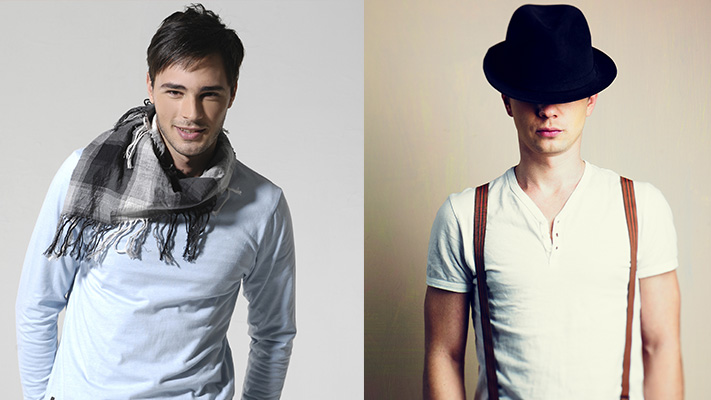 Other styles and trends
With the rebirth of the casual '80s, this monsoon season, take advantage of vintage trends in the market that can also come to use.
Suspenders have latched on to the runways across the world, and will keep your bold printed pants in place while running through the rain.
With steampunk trends also hitting runways, incorporate a bit of non-corrosive metal to your outfits, by way of buckles on your shoes or belt, or even cufflinks during the rains.
Scarves also add a pop of colour and have surpassed old-school notions of being a woman's accessory. Whether you wrap it or knot it, it will keep your neck dry from windy showers against your umbrella.
Have fun with your wardrobe this rainy season and break some of your own fashion rules. Most of all, stay dry and be comfortable in whatever you choose to wear.
Written By : Srijeeta Mitra