Mumbai is the city of dreams and the land of opportunities. A cosmopolitan city, Mumbai is a magnet for myriad personalities. Everything quirky, offbeat and unconventional finds its place in this undiscerning city. The investment bankers dressed in suits, the advertising executive displaying hipster fashion and the designers donning bandhgalas, Mumbai has the ability to showcase strong style statements seeped in individuality.
However, the weather in the city often prevents them from having a varied wardrobe, as seasons pass by unnoticed. But that doesn't mean that the men of Mumbai can't find their own interpretations to themes trending internationally.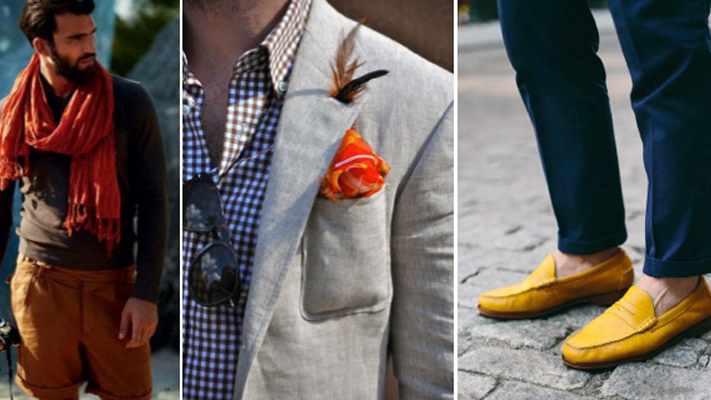 Colours
Men in Mumbai display a more confident demeanour when it comes to experimenting with clothes. So the colours of this season can find their way into their wardrobes with exciting interpretations. Be it a pair of burgundy shorts or a burnt amber light jacket, colour is not something that these men shy away from.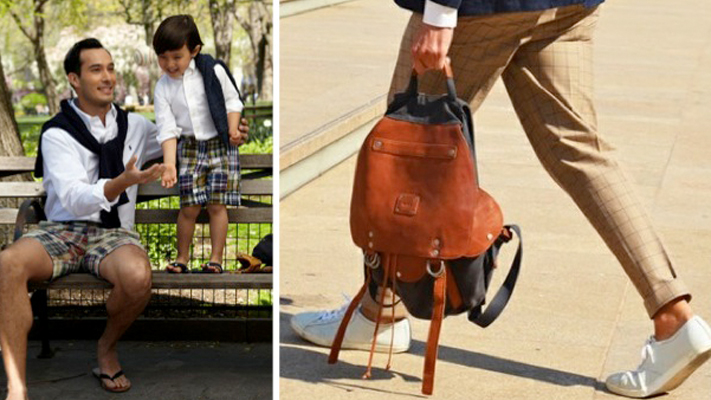 Prints
Camouflage or plaid, teaming up with plain solid colours or including it in accessory details always seems to work. While the military print may seem particularly bold and difficult to incorporate into your everyday wardrobe, introducing it into your accessories is a great place to start. The plaid trend is more conservative and is often associated with an air of seriousness. For the more laid-back man, using this print with a more colourful palate can present a more youthful disposition.
Bottoms
Cuffed bottoms are a trend that fit the island vibe of this city best. Be it a pair of linen trousers or a pair of casual denims, cuffed bottoms have this indie, hipster attitude that fits right in with this city. Use this trend to showcase some offbeat shoes or quirky socks.
Accessories
It may seem like the average Mumbai man wouldn't be the ideal candidate for the adaptation of a trend like statement scarves. However, men these days are actively allowing their style selections to evolve. A light cotton scarf, either printed or coloured in plain, solid hues, can work brilliantly for a casual Sunday brunch or an after work kick-back.
Complete the look with a backpack—an ideal substitute for your office briefcase or shoulder-sling. As an everyday accessory, backpacks can work easily for a formal or casual setting, depending on its use. With our heavy dependence on technology and all its various counterparts, a well-equipped backpack will not only keep you up to speed with the trends this season, but also be of great practical use to you.
This season, let operative fashion be your new style mantra.
Photos courtesy: Claudio Presbetiro, Sandra Kan, Adam Bremer, Melodie Jeng
Written By : Sanaa Jhurani