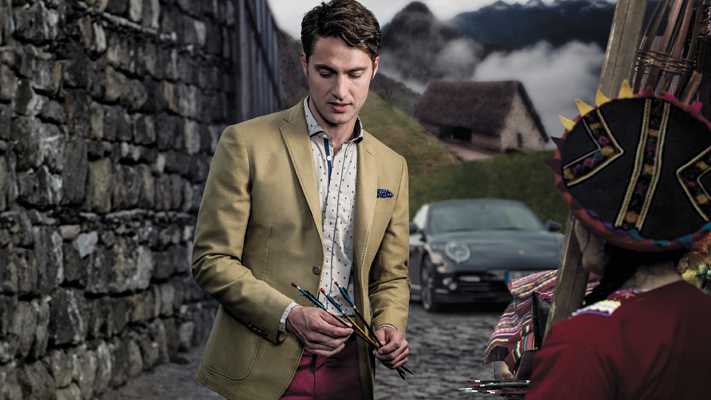 Unfazed flamboyance—when it comes to describing the male residents of India's capital city, these two words can sum it up. An article I once chanced upon in The Tribune described the dominant ethnicity of our capital by stating, "Nothing can quite beat the Punjabi at blowing his own trumpet—a quirk or rather a distinctive trait that defines their approach and existence. They will tell you, depending on the circumstances, how rich, good-looking, brave, etc they are. Never mind the embellishments, the slight exaggerations, the flamboyant manner of narration and letting their imagination run away with the story. Whatever the quirks and eccentricities based on stereotypes about a community, they are helpful and ever willing to go the extra mile to befriend people. As friends for life, nothing quite equals a Funjabi."
Photo Credit: The Fashion Fancy, Eco Gentleman, Toby ParrishColours The extravagance of their personalities often filters through into their style choices. Not surprisingly, a Delhite won't think twice before welcoming colour into his wardrobe. Burgundy or orange, it will be difficult to chance upon a man who can wear colour as boldly and as uninhibitedly as a Delhiwaala. From splashes of orange in his sweaters to burgundy outerwear, nothing will faze them. Coloured trousers, with the added spice of rolled-up bottoms, are another great way to incorporate the colour trends this season.
Prints Being home to a number of our high-ranking ministers, Delhi automatically has a significant army presence. For the same reason, the camouflage trend for this season is relatively easier to adapt here. While this bold print might make you stand out elsewhere, here the print is more frequently spotted and tends to blend in better.
With this city having a more formal vibe in general, trends like plaid work wonderfully. Chilly winters here allow for jackets and suits to be incorporated into everyday workwear, providing ample opportunity for this office classic to be worn with élan.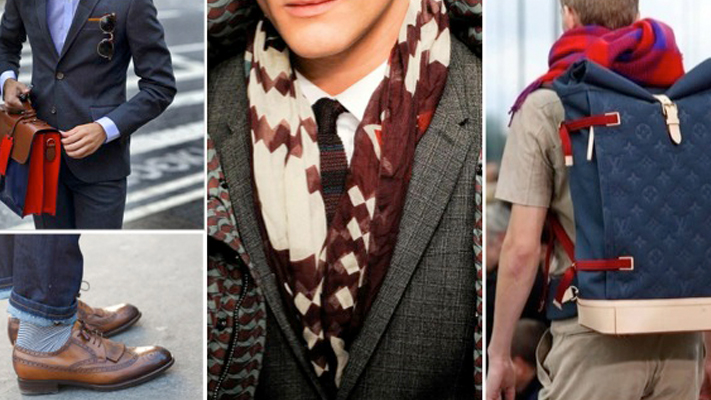 Photo Credit: Alison Hjelseth, menstyle1.com, Robert HuynhAccessories International embassies dot the cityscape in significant numbers, contributing to a noteworthy global influence. Trends like statement scarves, usually spotted on the streets of fashion capitals like New York and Milan, fit right in with the fashion appetite of this city. Especially for the working professional, incorporating a little bit of colour is welcome. From colours to prints to even styling options, scarves give you plenty of room to experiment with your look. The beauty of this accessory is that, while it is ideally functional and saves you from those winter chills, you don't have to have it on all day. Throw on a colourful scarf to effortlessly fit into your workplace, but still be stylish for those after-work drinks.
With Delhi being one of the more luxury-oriented cities, this new definition of the current generation's briefcase sure finds a number of patrons here. Explore bold prints and interesting styles as you try out functional backpack, staying true to the aura of grandiosity synonymous with the Capital.
Written By : Sanaa Jhurani