When the red carpet was rolled out in front of the Dolby Theater in Hollywood this year, the men arriving for the 86th Oscars stood out more than they have in recent years. Two strong trends were seen on the red carpet this year, and they were a bit of a departure from the classic black tux. Yet, there's nothing about them that isn't classic.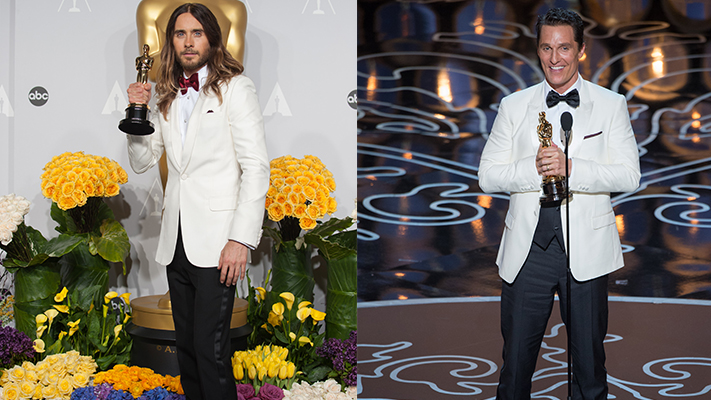 White
Bringing back in vogue the classic white dinner jacket were Oscar winners Matthew McConaughey and Jared Leto. The Dallas Buyers Club actors stepped out in style, surprising us with the look, as they hadn't sported white at the previous events this award season. Jared Leto emerged first, rocking the ivory jacket, with a dash of burgundy, in his bow tie and pocket square. Matthew McConaughey chose to throw in stark contrast, with his low-cut black waistcoat and bow tie.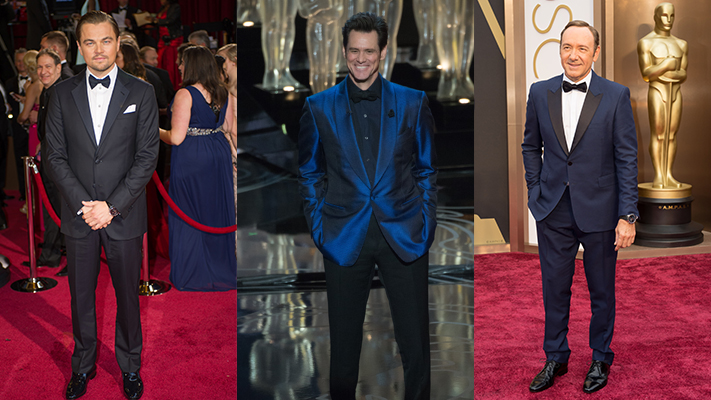 Blue
It's not uncommon for a classic tux to be in midnight blue instead of black. However, this year, the blue went a little lighter, as seen on actors like Kevin Spacey. Presenter Jim Carrey went even trendier, with his blue in texture, with a metallic sheen to it. Nominee Leonardo DiCaprio also wore blue, but kept it dark. Among others wearing blue was presenter Jason Sudeikis.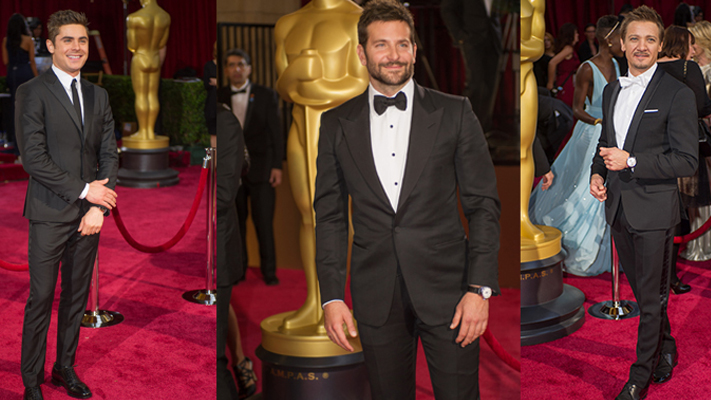 While most of the others did stick with the evergreen black, the sharpest dressed among them were Best Picture winner Brad Pitt, nominees Christian Bale, Bradley Cooper and Martin Scorsese, presenters Zac Efron and Jamie Foxx, and Jeremy Renner. A few of the men sported some more colour, like Chris Hemsworth in a deep wine jacket and waistcoat.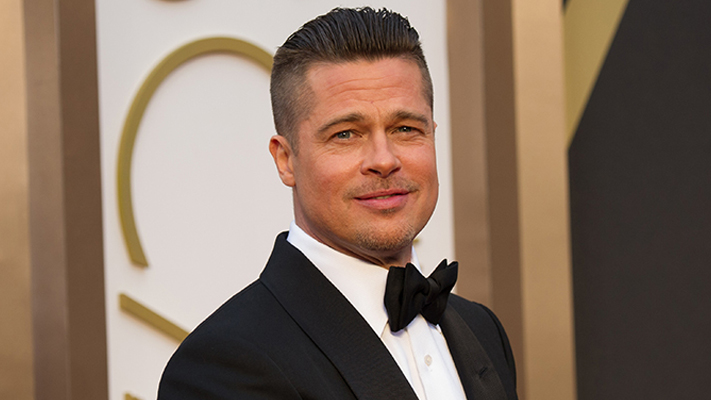 Written By : Ranvijaysinh Jhala