If there's just one word to describe Kingsman: The Secret Service, it's sleek. Colin Firth and Taron Egerton make up the dapper duo that swiftly takes down multiple goons without so much as a crease on their suit. While the movie is packed with skilfully shot action sequences and visual effects, their sharp dressing is another aspect that stays with you long after you walk out of the theatre. We deconstruct the suave, structured look.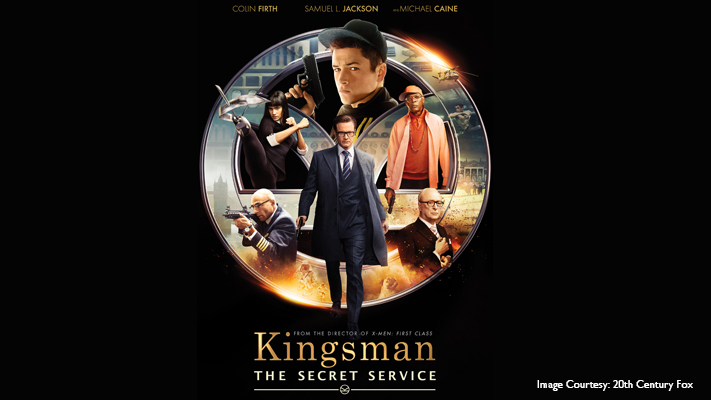 Clothes maketh the man
In an interview with The New York Times, Mathew Vaughn, the director of the film, reiterated how important clothing was to the movie. "When I wrote the script, I was actually having a suit made. You feel a bit weird looking at yourself in the mirror when they're working. My imagination kicked in…" he said, speaking of the sequence where a mirror in the fitting room of a suit shop (that acts as a facade for the secret service agency's headquarters) leads to a chamber packed with gadgets and concealed weapons. While the suiting shop is merely meant to conceal the activities of the Kingsmen, you can't help but notice the luxurious reams of fabric and plush fitting rooms as some of the most memorable moments in the movie are shot here.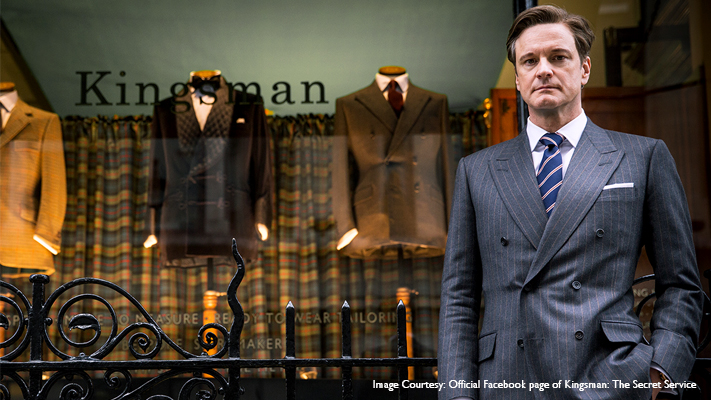 Decoding the look
Colin Firth looked every bit the suave secret agent he played, and his well-cut
suits
are testament to the fact that classical dressing can be extremely chic as well. During the course of the movie, both Colin Firth and Taron Egerton sport this navy pinstripe suit. Simple as it may be, it is the cut that makes all the difference. A bespoke suit paired with a striped tie, white shirt, black formal shoes and a crisp
pocket square
is all you need to easily channel this look. While the Kingsman always wore a gold watch and ring bearing the secret service agency's insignia on it, you can pick simple
gold accents
to drive home the look that you're aiming for. If your approach is more casual, experiment with pocket squares or match your tie to your socks. However, remember that the idea is to look sharply dressed so your jewellery subtle.
Add a sharp suit to your wardrobe by clicking here 
BUY NOW
Written By : Shirley Mistry