Wedge sneakers were a novelty last year and high-tops had their fair share of admirers, but just like the 1970s trend that's making a comeback, simple, white sneakers are too. Once considered to be nerdy and almost reminiscent of your school days, pristine white shoes are all set to become one of this season's hottest footwear trends.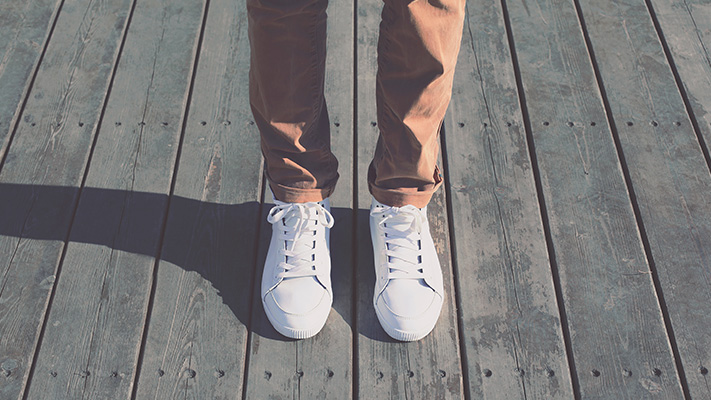 Weekend chic
For a casual weekend outfit that makes you look stylish, a pair of white sneakers paired with a shirt and rolled-up chinos is all you need. They are a great alternative to
summer sandals
and balance out a semi-formal outfit, giving it a relaxed feel.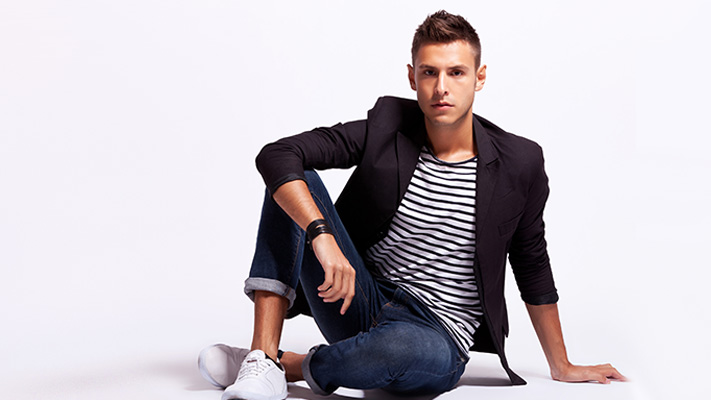 Friday dressing
Mixing formal pieces with semi-formal ones is a trend that's carried forward into 2015, and white sneakers blend into this trend seamlessly. Pair a T-shirt with formal tapered, cropped trousers or jeans and add a blazer to the look. Finish it off with crisp white sneakers to tie the whole look together. Not as formal as brogues or as casual as sandals, sneakers offer the perfect in-between option for this look.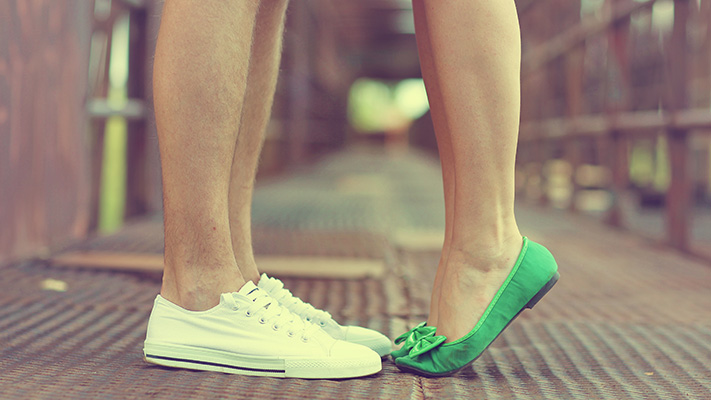 Beach holiday
When you're on a holiday, the last thing you want to do is deal with footwear that is uncomfortable. While you may keep clunky sneakers right by the door to slip into before you head on a road trip, thin-soled white sneakers offer a much more stylish alternative. Pair crisp linen shorts with a casual shirt and white sneakers for a look that offers supreme comfort without compromising on style. To add a more formal touch, slip into a
blazer
.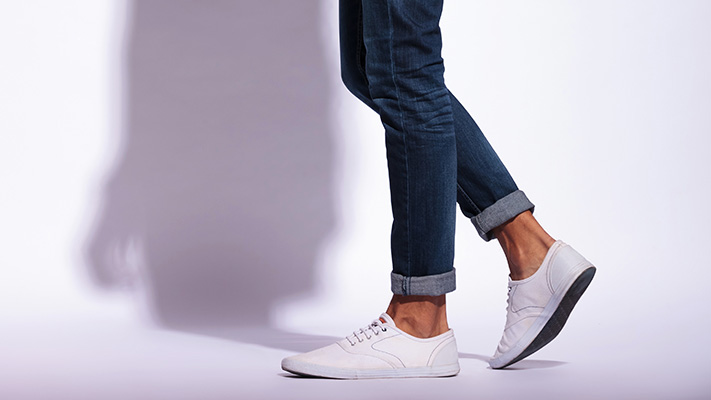 The Label Recommends
✔  Pairing white sneakers with a T-shirt and jeans can make for a stylish look, but ensure that your outfit looks put together and that you're well groomed.
✔  Scuff marks are a big no-no, so ensure that you pay attention towards maintaining the pristine white condition of your sneakers.
✔  A red or black trim adds visual interest, but stick to an all-white shoe for maximum impact.
✔  Canvas sneakers are alright for everyday wear, but ones with white leather trims or quilting look exquisite.
✔  Ensure that your shoes have a thin sole. The thicker the sole, the higher is the risk of you looking like you're off for a
run
.
✔  Pair white sneakers with rolled up jeans or rolled up chinos for best results.
Written By : Shirley Mistry