Sophisticated and stylish, a waistcoat is perfect for both formal and casual occasions. It also allows plenty of room for adding hints of your personality with myriad pairings and accessorising. The Label tells you how you can get this trend right for the summer.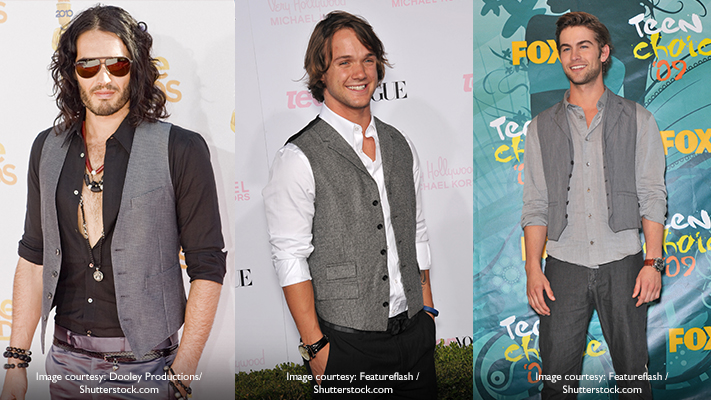 Ditch the jacket

A favourite of Hollywood's youngest and oldest stars, a waistcoat is, without question, one of the most chic pieces of clothing for the summer. A well-fitted waistcoat is not only a smart alternative for
summer jackets
but also a more comfortable one. It gives you greater leeway in experimenting with layering—a hot trend this season. Layer a snug waistcoat over a short-sleeved T-shirt or a long-sleeved Henley shirt (collarless shirt) for a slightly dressy casual or semi-formal look.
For a formal look,
The Label
recommends a waistcoat with a lapel as a statement piece paired with formal shirt and trousers. Waistcoats with a
lapel
look a lot more sophisticated than those without, and you can forget that bulky formal jacket or
coat
altogether!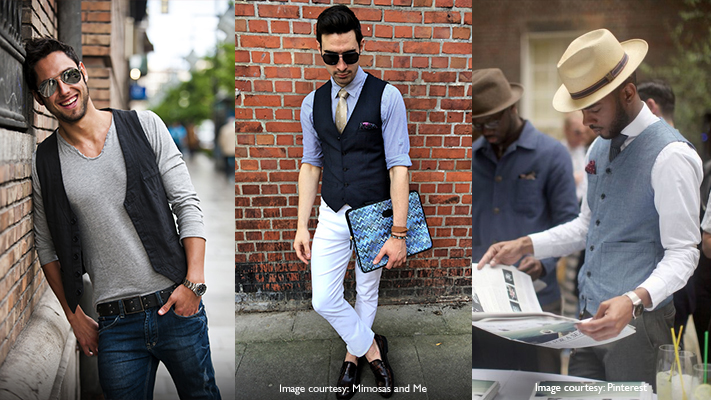 Make a statement with fabrics

The whole idea behind wearing a waistcoat in the summer is to add layers and textures to your look, so opt for waistcoats in cool and stylish fabrics like cotton, corduroy and linen-wool blends. To take your style quotient up a notch, steer away from matching the waistcoat to the
trousers
. Instead, pick one in an interesting fabric and sport it with trousers or jeans and shirts in different but complementary colours.
The Label
recommends a grey waistcoat with light indigo
jeans
for a classy casual look or a navy corduroy one with white trousers.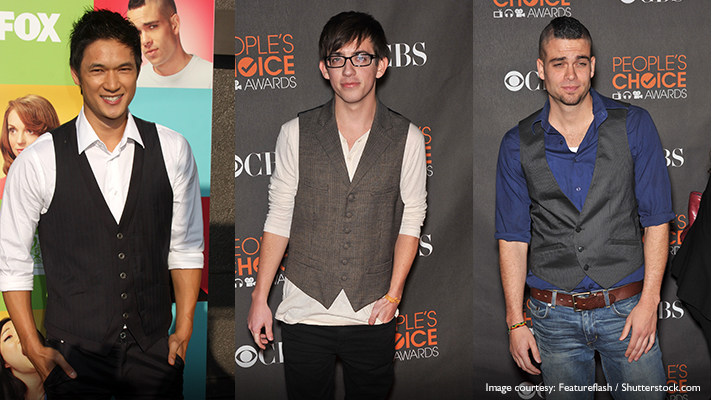 Tips to choose the right waistcoat
We found the stars of GLEE donning waistcoats with panache, and if you want a similar look, here's all you need to know.
The best fit: A waistcoat is meant to make your physique look more streamlined. Go for one that has high armholes and sits perfectly on the shoulders and torso.
Button up: Except for the bottom button, to avoid pulling the fabric when you raise your arms or turn.
Experiment: Try not to match the colour of your waistcoat with the trouser unless they are part of the same suit. Mix it up with the complementary colour pairings that we have mentioned.
Written By : Neehar Mishra