If you skim across floral garments every time you go shopping, but have no clue how to style them without looking like you're paying retro fashion a tribute, this guide is for you.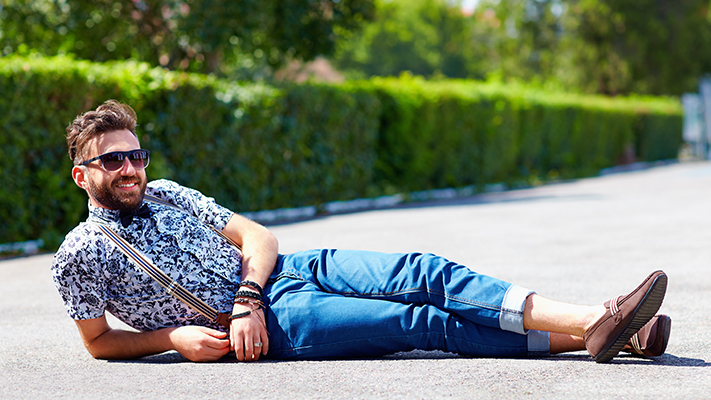 Sunday best
Florals are both relaxed and fun, which makes them perfect for casual wear. Pair a pastel, floral print blazer with a white T-shirt and jeans for a look that is informal, but decidedly chic. If you're feeling a tad adventurous, opt for
floral
cotton chinos or shorts.
Size it up
Floral prints are all about picking the right pattern size. While large, elaborate florals look better on casual shirts, pocket squares and blazers, smaller prints are more suited to shirts, trousers and ties. Also, in a formal setting, smaller florals provide a change from the usual, but aren't too loud or brazen. It goes without saying that your physique also plays an important role in determining the size of florals that will suit you. If you're lean, your options are plenty, but if you're on the heavier side, stick to small, crowded floral prints.
Fine formals
Florals might seem frivolous to wear to work, but a shirt or a tie is acceptable if the size of the print is small. Pick florals in dark colours, or go the minimalistic route by picking floral prints in a monochromatic or achromatic colour scheme, as these options tone down the impact.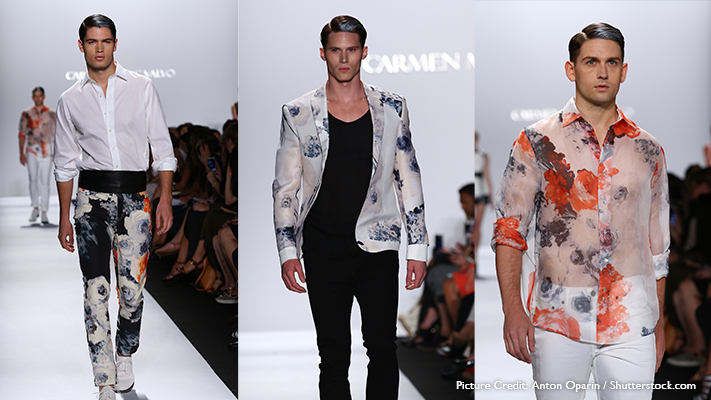 Bring balance
It goes without saying that the key to wearing florals with aplomb is to introduce a neutral piece to your look to create a balance. When you are wearing florals in rich, bright colours, pairing it with a sand, beige or
grey
piece ensures that your look stays balanced and that the florals don't drown your frame.
Work the accents
A simple way to incorporate florals into your wardrobe is through accents. Printed canvas shoes and a plain shirt with floral cuffs are safe bets if you're sceptical of sporting this trend.
Midnight florals
Set against grey, navy blue and black, midnight florals aren't bright in the least. Expect shades of rust, mustard, brown and olive green making up the floral print. We love how this print subtly adds a hint of colour to an otherwise conservative
wardrobe
.
Written By : Shirley Mistry