Traditionalists may argue that shorts don't have any place in a gentleman's wardrobe, but the truth is that they're high on style and comfort during the sweltering summer months. Come monsoon, however, and shorts become the most convenient option when you want to avoid wearing your expensive trousers or jeans that take ages to dry. Refer to these dos and don'ts for pulling off men's shorts with flair.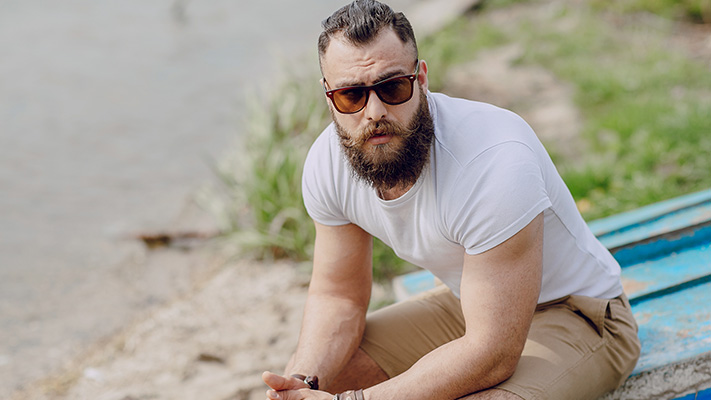 Some Do's & Don'ts
#1 Do keep in mind the right length and fit of the shorts. Most designers and fashion experts are in agreement that the ideal length for men's shorts is not more than 2-3 inches above the knees. Anything shorter than that belongs in your bedroom!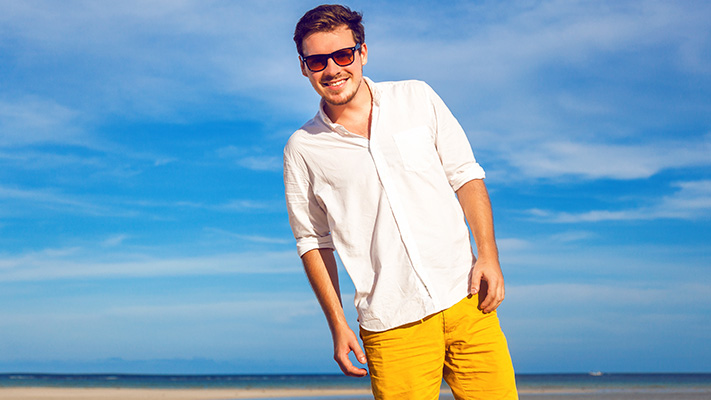 #2 Don't opt for over-sized cargo pants—they're best reserved for a hike. Slim-fit shorts that taper towards the bottom are flattering on most men. They're also appropriate in a social setting.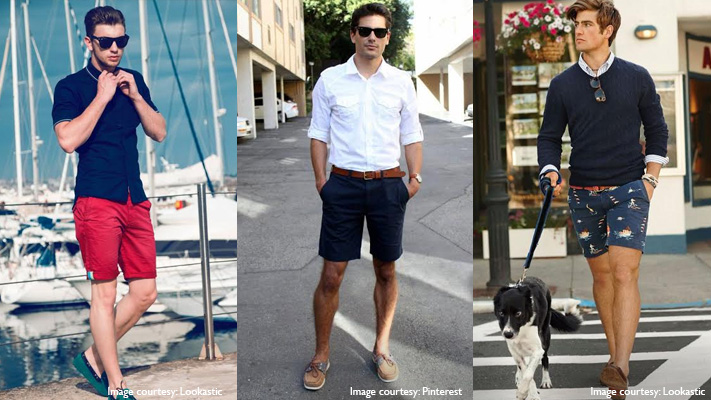 #3 Don't go about town sporting those Hawaiian-print shorts from your beach holiday 3 years ago. If you're conservative in your approach to fashion, stick to colours like tan, olive, white or navy. Those willing to experiment can try bold and bright shades like red, yellow and even pink or make a stylish statement with a chic micro print.
#4 Don't ever think of wearing shorts to a business meeting. Even if it's an informal setting, stick to something safe like chinos or jeans. Shorts just don't make the cut for a professional environment.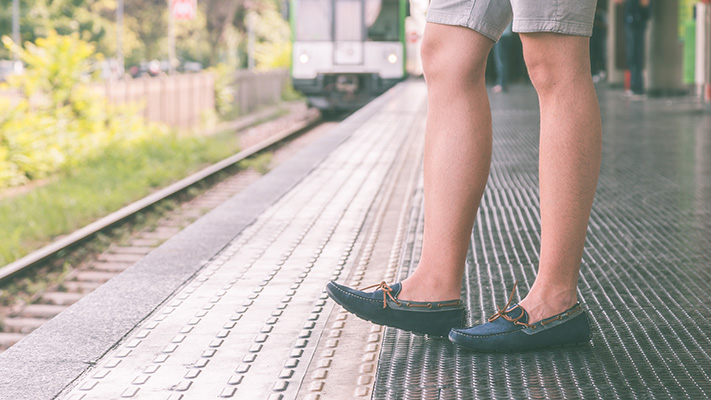 #5 Do pay attention to your choice of footwear. Usually loafers work best with shorts, unless you're at the beach. Ideally, we'd suggest doing away with socks altogether, but for the sake of hygiene, you can opt for ankle-length socks that will prevent your feet from raising a stink!