Whoever said menswear had to follow a monochromatic colour palette, quite frankly, didn't know the half of it. While we'll always appreciate a well-tailored grey suit that can carry you through most of the important occasions—be it a wedding or an important business meeting—playing around with colour is far from frivolous. When done right, a dash of colour refreshes your wardrobe and adds a rich, luxurious touch to your ensemble. Take a look at colours for this spring/summer and how you can style them to ensure that you bring your fashion A-game, every single time.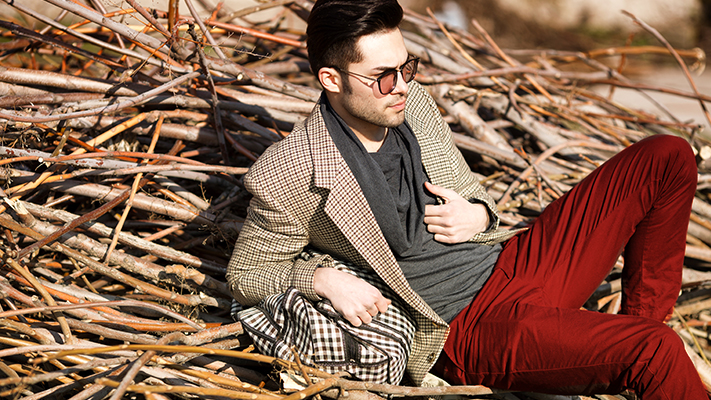 Beetroot red
This shade is certainly a personal favourite. The hottest colour this season, beetroot red's rich hue suits all skin tones and lends itself well to both formal and casual outfits. We love this colour, which is a burnt red of sorts, on almost all wardrobe staples. From shirts and ties to chinos, suits and bowties if you're more experimental, there's a lot you can do with it.
We recommend: Investing in a blazer that you can wear to casual and formal events and a tie.
Tangerine
Pastels continue to be a trend this spring and summer, but we much prefer rich tangerine to its pastel counterpart. A colour that you can spot from quite a distance, the safest way to incorporate tangerine into your look is by limiting your picks to a shirt or a tie. Pair it with beige, slurry or tan bottoms and you have a winning look on hand.
We recommend: A solid coloured tangerine shirt or pocket square to add to your wardrobe staples.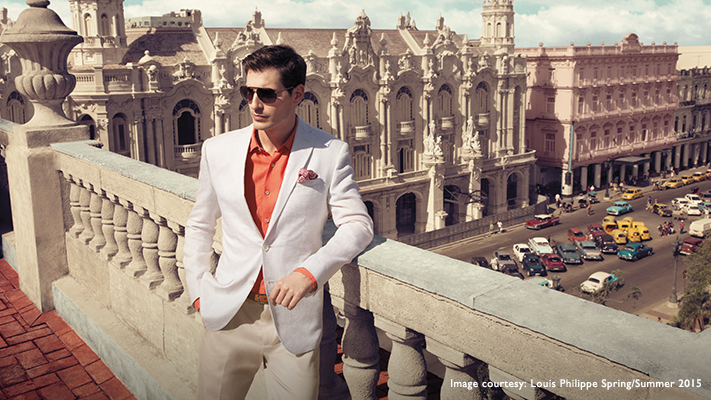 Peach
A salmon or flesh-toned peach works well on all skin tones and when channelled through shorts or blazers it is effortlessly stylish. We love the youthful, refreshing vibe that peach offers, making it a perfect addition to your resort wear and semi-formal wear.
We recommend: A pair of peach shorts to wear as you holiday by sea.
Lime
If you think lime's a bit over-the-top, we beg to differ. Before you fall prey to the '90s nostalgia, abandon all ideas of donning a lime
suit
. While there are certainly people who can pull it off, it's not a trend for everyone. Instead, pick casual, relaxed shirts and waistcoats in light fabrics if you're looking to wear lime subtly.
We recommend:
A linen shirt to pair with weekend wear basics.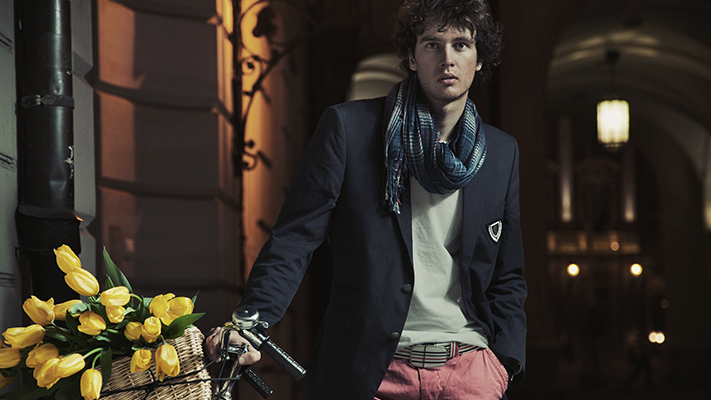 Teal

A flattering shade of blue and green, teal is a gorgeous addition to your wardrobe. Whether it's shirts, casual
chinos
, ties, pocket squares, socks or bowties, teal is a foolproof route to take when you're experimenting with colour.
We recommend:
A teal scarf or a pair of socks to instantly jazz up an otherwise sombre look.
Turquoise
A close cousin of teal, turquoise instantly reminds us of sea foam and picnics by the beach. A cool, refreshing take on classic bright blue, turquoise shirts are definitely one of our favourite picks this summer. A structured, form-flattering
blazer
is another statement piece to pick up, especially to enhance your evening wear.
We recommend:
A formal shirt to beat the Monday blues.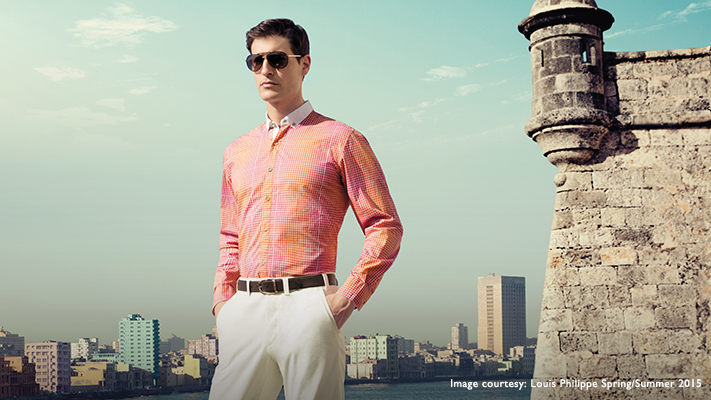 Sand & greige
While the colours we've mentioned above are great at brightening up your ensemble, pair colourful pieces with sand and greige (a grey-toned beige) to ensure that your entire look is smack on trend. While sand is a shade that has been around for a while, greige is a cool-toned beige that perfectly balances bright colours.
We recommend: A couple of suits and trousers to make everyday dressing effortless.
Written By : Shirley Mistry