Sporting crisp whites on a hot summer day is comfort dressing at its best—not only do whites keep you surprisingly cool, you also look charming, suave and a shade sharper than everyone else. A great way to make a statement, adding a generous dollop of
white
to your wardrobe is perfect for the scorching weather.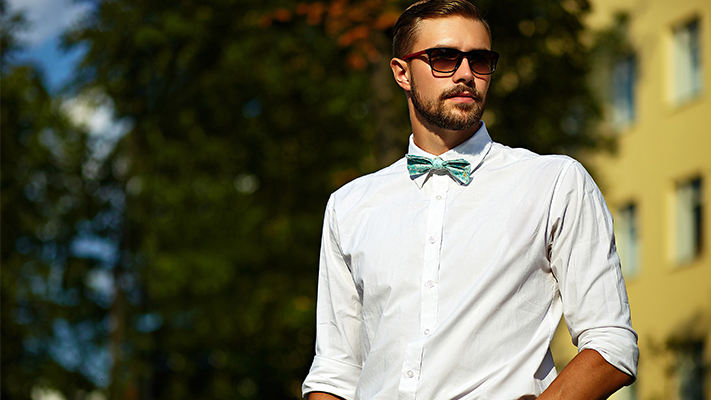 An all-white outfit
Let's clear this at the outset; wearing an all-white outfit is no easy feat. It takes a certain level of confidence to pull it off with panache. But once you've decided to go the whole hog, here's what you need to keep in mind.
Break your outfit up with bursts of colour. Add some structure to your look with a tan belt, maroon cufflinks or a burnt-orange pocket square. The idea is to pick colours that don't look too harsh when paired with white. So, rule out colours such as bright pink or shocking green and opt for rich hues. As a guideline, caramel-toned accents work superbly with white.
Add texture by incorporating two fabrics in your all-white look. Instead of wearing an outfit that is entirely made of cotton or is purely linen, opt for a mix of the two.
Matching the shade of white when you are wearing separates is something that is often overlooked. While mixing and matching pieces, ensure that all the garments are of equal brightness, or certain elements of your outfit will look dull and faded.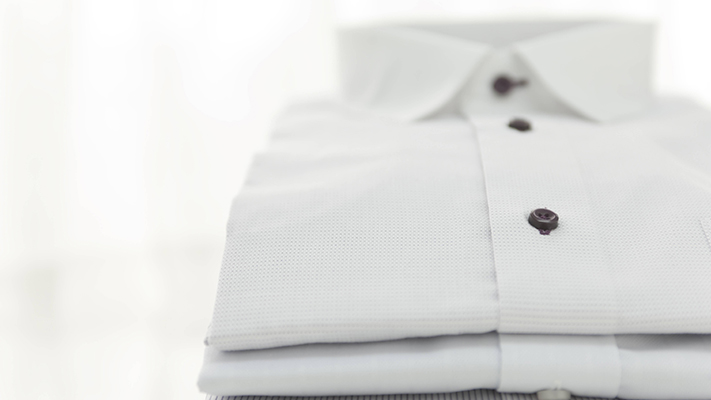 White shirt + white blazer

Once you've decided to sport a white-on-white look through your shirt and
blazer
, the next step is pairing it with the perfect bottoms. While chocolate brown, grey and black are typical options, when paired with a white shirt and white blazer, the effect is stark. Keeping the season's colour trends in mind, opt for powder-blue bottoms or pair your shirt and blazer with beige or sand-coloured bottoms. Pastel shades of teal, turquoise and peach are also great picks.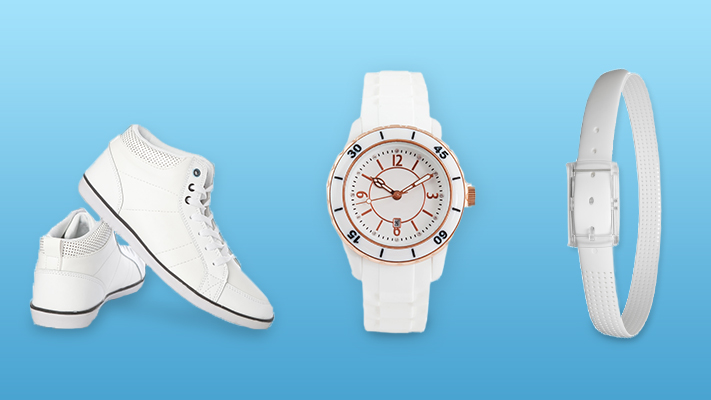 White accessories
When it comes to accessories, keeping the larger picture in mind is always a good tip. While you may want to wear a certain accessory, whether it ties in with the rest of your look is something that needs deliberation.
A white pocket square never goes out of style, and you can pair it with literally any colour.
A white belt looks stylish, but it doesn't get the prominence it deserves in an all-white outfit. So, pair a white belt with navy, teal or marsala trousers.
While white watches make a statement, they can also look outlandish. Opt for ones that have a dull finish and sport a touch of silver to blend it with the rest of your ensemble.
White high-tops, sneakers and derby shoes have been spotted multiple times on the runway this spring/summer, which is why adding a pair to your collection is a wise move. Instead of picking a pair of oversized sneakers, opt for simple, versatile ones.
Written By : Shirley Mistry