There's a reason clubs will always hold a special place in our lives—they have the best food and stellar recreational facilities, making them a lovely place to unwind over the weekend. Visiting one holds a strong sense of nostalgia, often associated with a host of summer vacations spent taking swimming lessons with ice cream afterwards, or a game of golf with dad.
However, wearing your basketball shorts to the club just won't pass muster. Most clubs usually require you to dress smartly, even if it is casual wear that you are opting for. So, take a look at our 5-step guide for a look that's comfortable and meets club guidelines.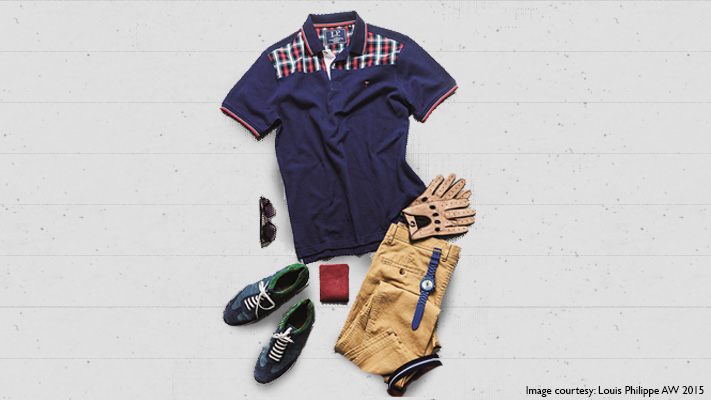 Similar Products
#1
Considering the fact that you're probably looking to keep your outfit on the casual side of things, pick a
polo shirt
. Rather than a regular striped polo, try a patterned or printed one instead.
#2 Skip jeans and wear a pair of chinos instead. Colours such as khaki, beige and olive green make for great picks.
#3
Since clubs usually don't permit open-toed footwear, it's best to opt for a pair of
sneakers
. Pick a colourful pair that incorporates shades from your outfit to create a detailed look.
#4 For other accessories, keep things simple with a canvas belt and a sporty watch. A rust or burnt-orange one ties in with this look perfectly and adds to the autumnal feel.
#5
If you want to take a casual approach when it comes to outerwear, skip a sports jacket and opt for a more relaxed zip-up jacket in brown or
black
. Light quilting and mixed fabrics are in keeping with trends this winter.
Written By : Shirley Mistry