We understand that the idea of wearing closed shoes in summer can be quite stifling. The good news is that trends like exposed ankles and going sockless have made quite the comeback this year. If you wish to give your feet some breathing space without compromising on style, take a look at these 5 trends that will ensure that your feet are summer ready, just like your outfit!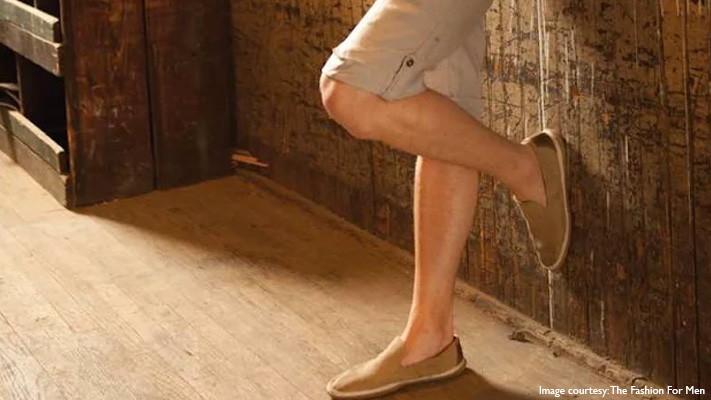 Espadrilles
Although espadrilles have been around since the 13th century, they still haven't lost any of their breezy charm. With cotton or canvas uppers and jute forming the sole, these shoes definitely aren't meant for rugged use. That being said, rubber-soled ones are perfect for the season and are comfortable and breathable given the hot, sultry weather. You can stick to traditional uppers or opt for ones with woven suede, printed/woven fabric or leather if you're looking for something more ornate.
Detailing through Velcro straps
Apart from shoe styles, details such as Velcro straps are a big trend this season. Don't think of the floaters you wore as a child. Instead, think of Velcro straps in fabrics such as suede, velvet or faux leather that act as style details. Whether it is a pair of trainers, slip-on sneakers or even basic oxford lace-ups, picking a pair with a Velcro strap running across the front is a great idea. However, this trend suits casual or smart-casual wear and isn't exactly appropriate for the office, so sport it wisely.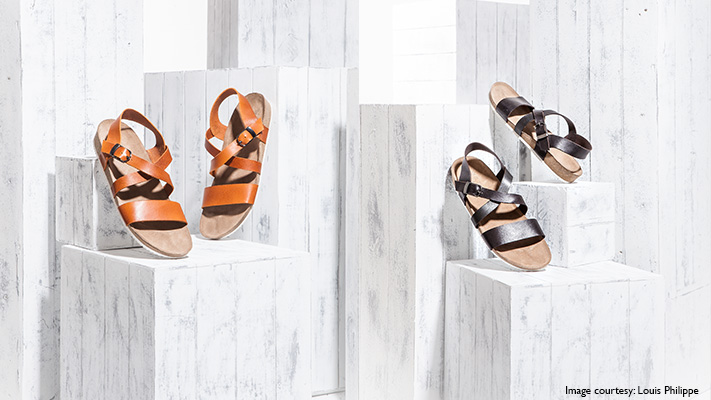 Similar Products
Leather sandals

For the longest time, the idea of men wearing
sandals
didn't sit right with many. But now that everyone's gotten used to the trend, it's brought to the fore a style of footwear that's nothing short of a summer staple. Sandals are comfortable and casual and enhance simple summery dressing. Whether you choose a pair with an ankle strap or pick a slip-on pair, there's no denying that the ventilation and comfort they offer during the summer is second to none.
Pick muted colours

White sneakers
are inching towards becoming a classic, but you don't have to abandon colour entirely when it comes to smart-casual shoes this summer. Colours such as a pale grey, light khaki, beige, greige and pale biscuit make for great alternatives and complement minimal summer dressing perfectly.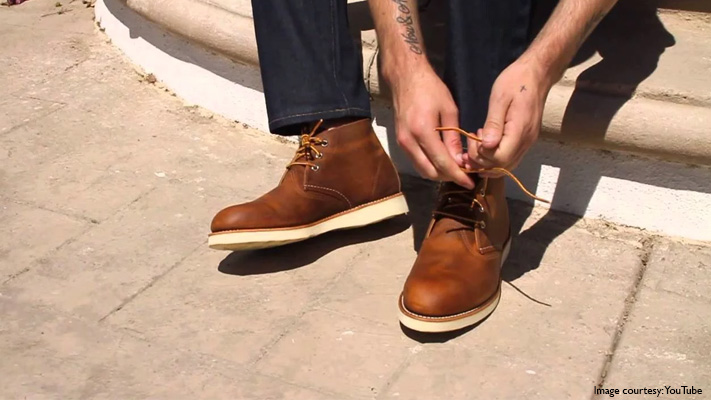 Similar Products
Opt for crepe soles

Skip hard leather soles this season and opt for shoes that have a crepe sole instead. A kind of smooth, beige-toned rubber sole, crepe soles are usually found in
desert boots
and chukka boots. Apart from these 2 styles, formal shoes with high-quality crepe soles are an excellent option for summer especially considering the comfort they afford. For a more dressed-down option, opt for loafers with crepe soles.