If you're reluctant to sport a backpack because you associate the style with high-school fashion, maybe it is time to give the bag another chance. When worn correctly, this high utility bag can enhance your look, giving it an edge of sophistication. Take a look at our recommendations on how to pair the right backpack with the right outfit.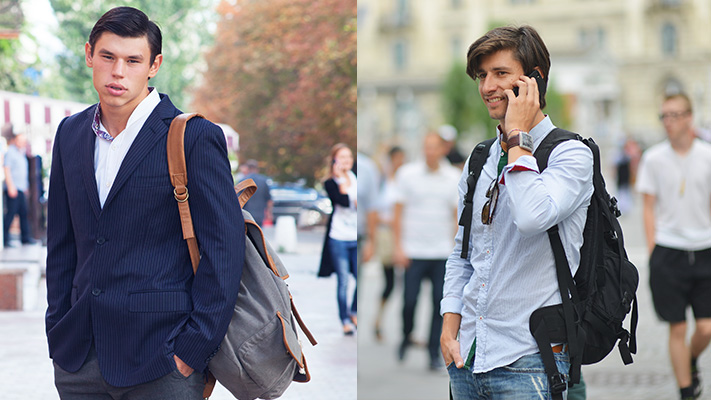 Similar Products
Suit + leather backpack
If you feel that toting a briefcase and newspaper to work while you're dressed in your sharpest suit is far too conservative to suit your style, invest in a soft leather backpack with minimal
gold
or silver detailing. A structured bag has the same connect as a traditional briefcase with the added advantage of additional storage space. Pick one in colours such as black, tan or grey to ensure that it pairs well with most suits.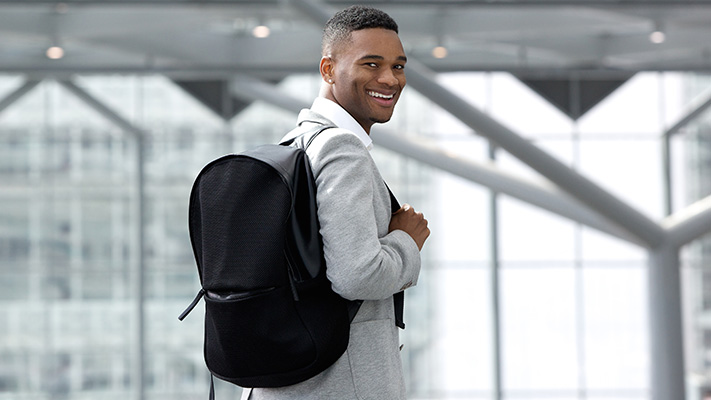 Shirt and chinos + canvas backpack
With this combination, the shape of your backpack is crucial. Don't opt for a slouchy style, you'll only look like the high-school student you're trying to avoid. Pick one that has a rectangular shape, and if it has a
leather
trim, even better! This outfit is perfect for smart casual wear and the leather trims on the backpack lift it just the right amount.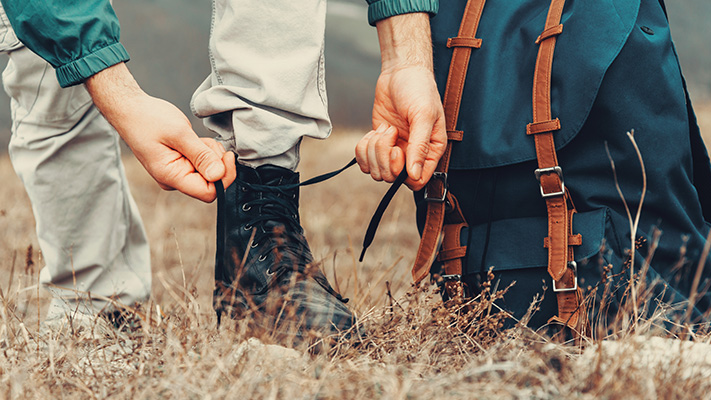 Printed T-shirt + colourful backpack
For an edgy take on your everyday jeans and T-shirt outfit, pair it with a backpack that has a graphic,
floral
or geometric print. Not only is it an easy way to create a harmonious look (considering you're pairing it with a printed T-shirt), it also adds a contemporary spin to a classic outfit, allowing you to showcase your personality through the most basic of outfits. If you're hesitant about print, pick a backpack in a colour other than black and see your ensemble pop.
Written By : Shirley Mistry