Choosing the right swimwear can lead one into iffy territory. While comfort and style are your topmost priorities, concerns regarding hiding your extra bulge or revealing too much often seep in to plague your mind. Stick to these basic swimwear trends and you can spend your next day out at the
beach
or by the pool feeling stylish, comfortable and attracting the right kind of attention.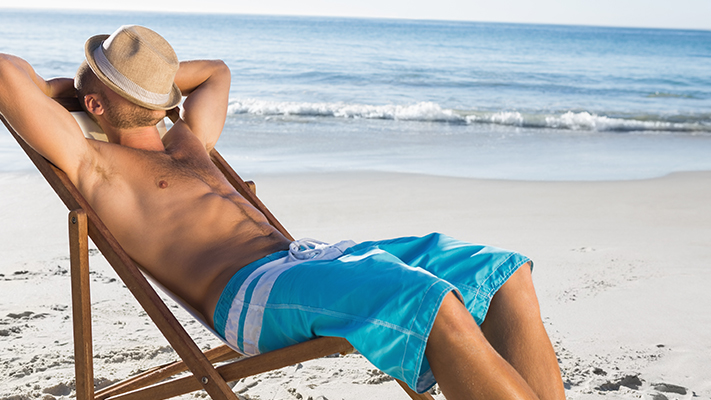 Get shorty

Short trunks with a slim fit, and a chiseled body to go with them, are right at the top of the heap—way above baggy, knee-length or longer trunks with bulky cargo pockets that make you look short and stumpy. Well-fitted trunks help accentuate that ogle-worthy physique you've been slogging for at the gym—and what good are those muscular, tapering legs and that V-shaped torso if you can't flaunt them at the beach? Slim-fit trunks also have the added benefit of streamlining your body for better
swimming
.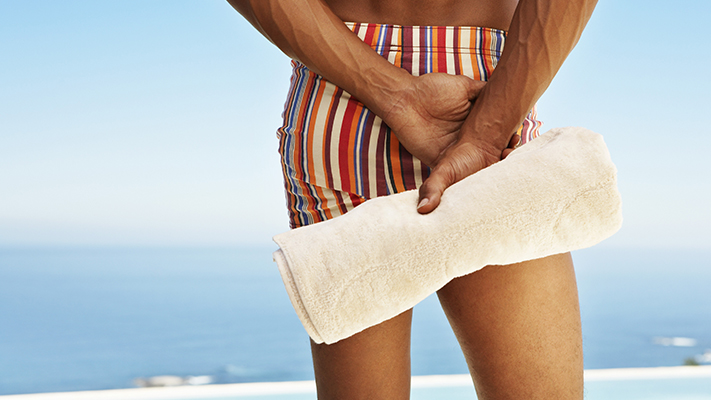 As bold as it gets
While navy blue and black are safe options that will probably never go out of style, it's high time you steered away from them and tried something new. Bold colours are all the rage this season, so swap that boring solid blue with a neon orange or a bright green. Make a statement with off-beat patterns like surf-inspired graphic prints or floral patterns in yellow, green, red and blue and you are sure to attract envy on the beach.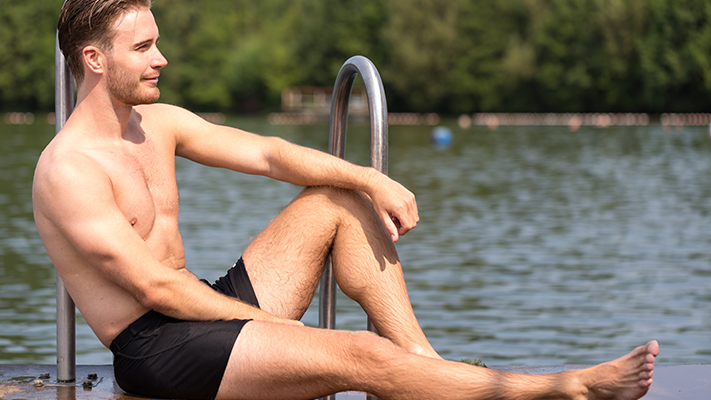 Looking 'fly'!
While elastic waistbands cling to the waist and make your love handles look more prominent, flat fronts with a fly or a string-tie will settle well even on a slightly bulging middle. The seams that accompany a zipped front will also prevent your trunks from clinging to your body once you're out of the water.
Get it right
Opt for trunks that suit your body type. For a thin body, short trunks with narrow leg openings are ideal, whereas for a heavy one, slightly loose trunks that go a few inches above the knee do the trick.
Avoid white! It is bound to become transparent after you've taken a dip and reveal more than others would want to see.
For bodies that are not well-toned, subtle prints on dark solid colours and vertical stripes lend a leaner appearance.
Trunks in solid shades like blue, red, green and black are more versatile options. Just throw on a crisp shirt after you've taken the dip and soaked in the sun, and you're ready to head to the bar!
Written By : Neehar Mishra