A preppy vintage outfit is one of the most stylish looks to sport at an office party or formal gathering. It goes without saying that you need heaps of confidence and understated panache to pull off this look without looking like you're playing dress-up. If you've got that down pat, here's our easy 3-step guide to mastering the look.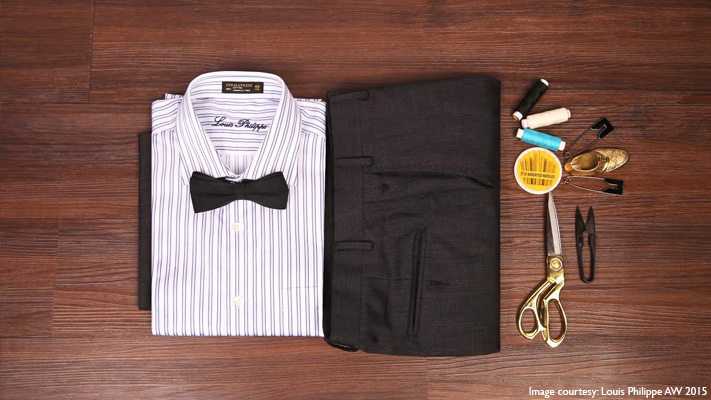 A striped shirt

Instead of opting for a plain solid-coloured
shirt
, pick a striped one. A candy-striped one is ideal, but feel free to experiment with the width of your stripes to create visual interest. Remember not to choose thick, bold stripes as they aren't flattering on several body types. We think a blue-and-white striped shirt suits this look perfectly.
Basic trousers
When you're playing up one part of your outfit, it pays to tone down the rest of your ensemble. This holds true especially for your
trousers
. Since you are going to add an element of quirk to the top half of your outfit, keep the bottoms basic. A charcoal-grey pair constructed using subtly textured fabric is what we are going with.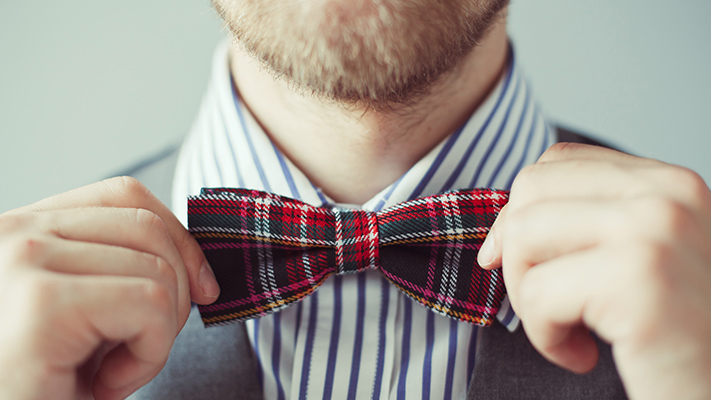 Bow tie (and suspenders)

Bow ties have made a huge comeback in recent times, and there's no denying their old-world charm. Instead of picking an outlandish, brightly coloured or patterned one, pick a basic, solid-coloured bow tie. Shades of
grey
, mustard, brown, deep red and aubergine work well. You can even pick a plaid one if you're feeling especially quirky. If you're going the whole hog, pick suspenders in a matching shade with leather trims to replicate the look to the T.
Written By : Shirley Mistry