As the Grooming Guru, my job requires me to get my hair cut, and styled, at a gamut of places, from the fanciest of salons to the humblest of barbershops. The results are varied—sometimes fabulous, other times, extremely disappointing. While I always say that it's important to build a rapport with a hairstylist and keep going back to them, you might sometimes feel the need for a change. I've taken the liberty of broadly putting the barbers that I've had cut my hair into three categories. You might be able to identify with having been in the chair of at least one of these barbers.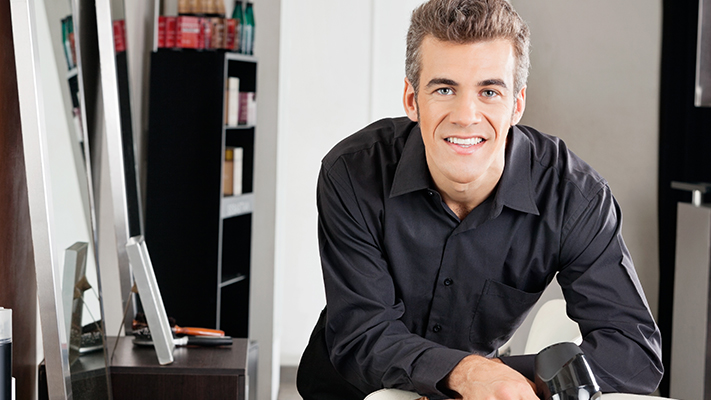 Mr Fancy-But-Frizzy
This guy, usually clad in all black, invariably sporting funky blond highlights and several piercings, will offer you a cappuccino as he styles your hair. Be prepared to get told off if you call him a 'barber who cuts hair' as opposed to a 'hairstylist who styles hair'. Mr Fancy usually shapes and textures your hair like a god, will use product like a pro and you'll leave his salon looking like a superstar. More often than not, this guy focuses on styling your hair rather than knocking off the length, which, let's face it, most of us guys want. And his haircut is not very long-lasting. Frizz and flyways appear sooner than expected. You might need to go back more often for a trim or a style. And don't forget, you are often paying a hefty price for his services.
PRO: You can be assured of a trendy, fabulous look. He might even teach you the right use of product to maintain your hairstyle.
CON: Most often, these hairstyles are short-lived and burn a hole in your pocket.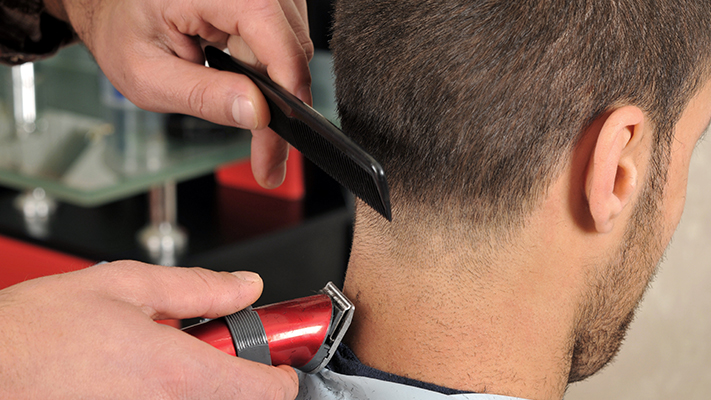 Mr Ruthless-Snipper
As the name suggests, this fellow goes at your hair like a gardener on a rampage with a lawn mower. You settle into the barber's chair, admire yourself in the mirror, maybe even check the messages on your phone, and before you know it, you're one step short of being tonsured. While some guys might like the idea of getting rid of all their hair, and with it, the tiresome responsibility of styling, others who cherish their length and texture might fear Mr Ruthless.
PRO: Great for guys who like to sport a buzzed look or super-short, product-free hair.
CON: Don't expect any major styling here. Also, your run the risk of going too short, if that's what you fear.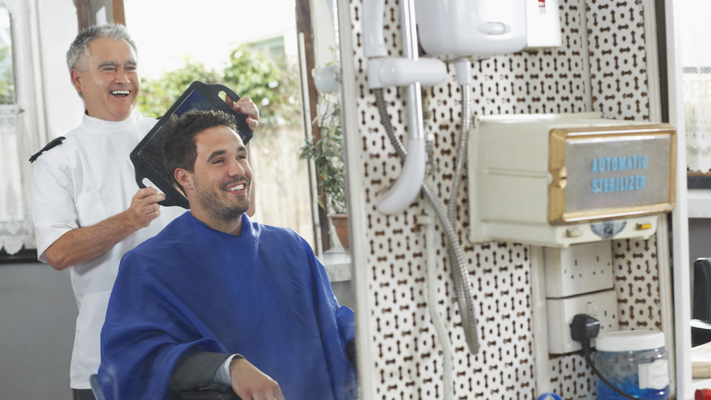 Mr Old-And-Faithful
Most often, this guy has been cutting your hair for as long as you can remember. His is a humble barbershop in your neighbourhood and because he considers you to be a faithful customer, will give you that mandatory head massage after your cut. While you might not be sitting in the lap of luxury, you can be assured of a clean, neat haircut, with the perfect sideburns and razor-sharp back hairlines.
PRO: You can never go wrong with his haircut. It's neat, clean and inexpensive.
CON: His shop might be a hole in the wall. He might not always be able to add the right shape, texture, and even product to your hair.
A good hairstylist doesn't always mean an expensive one. All you need to do is figure out what you want your hair to be, find someone you're comfortable with, and you're good to go.
Written By : Riaan George, The Grooming Guru