Male pattern baldness can send even the sanest men into panic mode. And then there are others who totally rock not having a strand on their scalp. Being bald doesn't cramp on their sexy, macho and powerful quotient. Participants in a study published in the Journal of Social Psychological and Personality Science in 2012 ranked bald men as being more masculine and strong, and having leadership qualities over their hairy headed counterparts. The Label lists some of the undeniably hot men in Hollywood: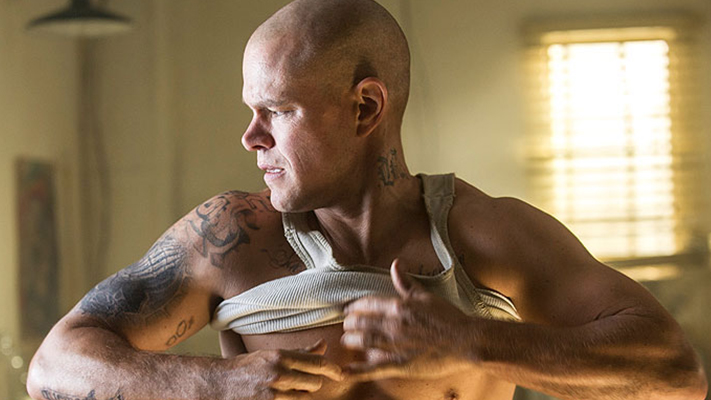 Matt Damon

Okay, we cheated,
Matt Damon
isn't exactly bald but he did go bald for 2013 movie
Elysium
, in which he plays a radiation poison-stricken man in 2154. He's the picture of all things hot, steamy and badass.
Jake Gyllenhaal
A man in uniform and bald to boot. Sigh! What's not to love about this killer combo?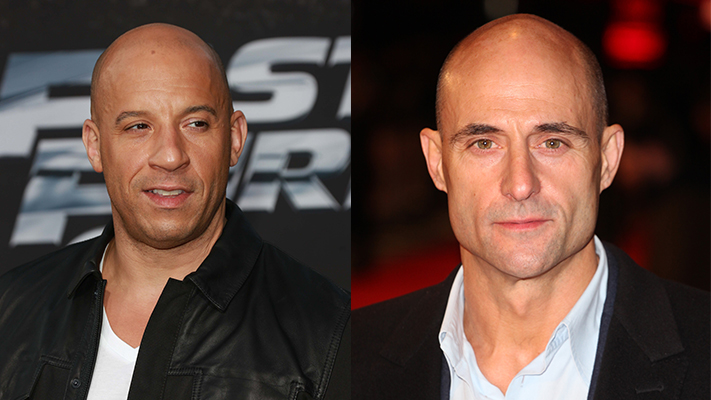 Mark Strong

Like it is with most men, hair loss wasn't exactly a joyride for Mark Strong. However, he got around it soon enough to capitalise on his new look. From thinking his
Hollywood
career was finished to quickly coming around to the fact that his new look could help him bag character roles, especially villainous ones, he is dashing (and intimidating!) to say the least.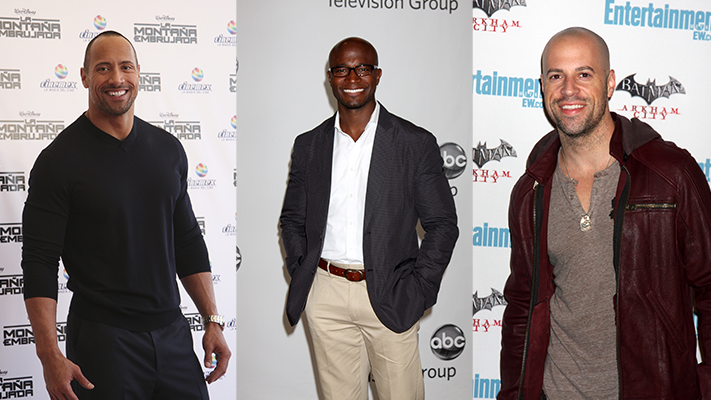 Jason Statham, Vin Diesel and Dwayne Johnson

Macho, rugged, aggressive and hot as hell, are the words that come to mind when describing these dapper gentlemen. Is it any wonder then why they get picked up for one action movie after another?
Taye Diggs
The man behind Rent, one of the longest running hit shows on Broadway, also starred in Private Practice and The Best Man Holiday. Diggs recently turned 44 and looks smoking hot as ever.
Chris Daughtry
Bald is beautiful and nobody does it better than American Idol contestant Chris Daughtry, who went back to the bald look after briefly growing his naturally sparse hair in 2010. Daughtry admits his head sometimes gets more attention from fans than he does.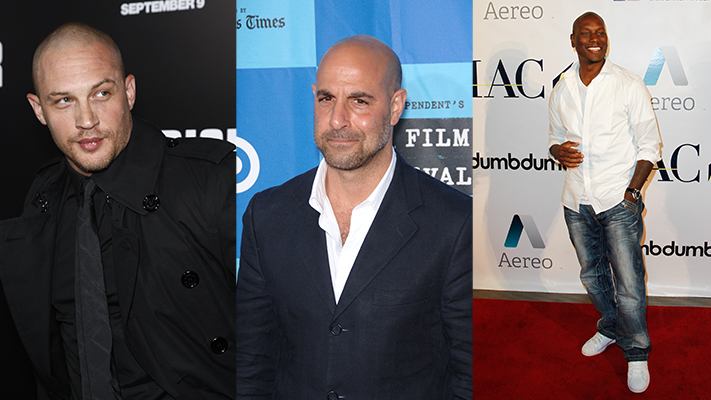 Tom Hardy
One would hardly think Tom Hardy could do justice to Bane with his innocent chocolate boy looks. So what does taking the Gillette to your head do to your entire persona? You have a man who's terrifyingly, menacingly hot!
Stanley Tucci
While most men's instinctive reaction to hair loss is panic, trying to find a miracle treatment to get it all back and finally uncomfortable resignation, Stanley Tucci begs to differ. The suave and sexy actor has always been comfortable in his skin and admits to finding more work than ever post-alopecia.
Tyrese Gibson
The looker who starred in Fast and Furious is a model, author, producer and an R&B artist in addition to being an actor. Whew! And here you are losing sleep over hair loss. Get inspired and take charge of your life.
Written By : Bushra S Khan