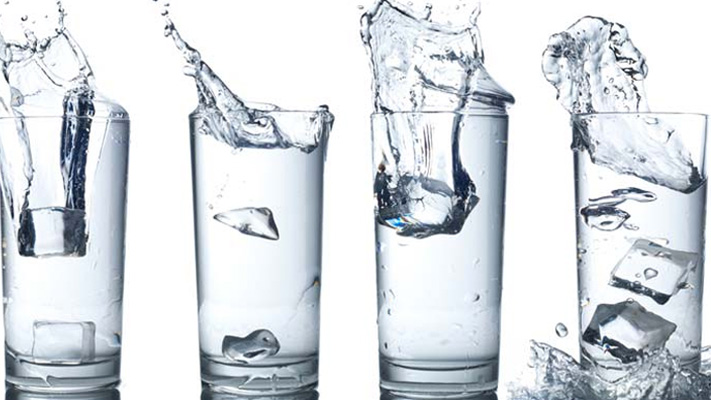 Dark circles and puffy eyes:
Working long hours and not getting enough sleep can lead to dark circles and puffy eyes. The easiest way to reduce them is with the help of caffeine. Dip two tea bags in cold water, squeeze gently to remove any excess water and lay them over your eyelids for a few minutes. There is always the popular method of placing slices of cool cucumber over your eyes as well.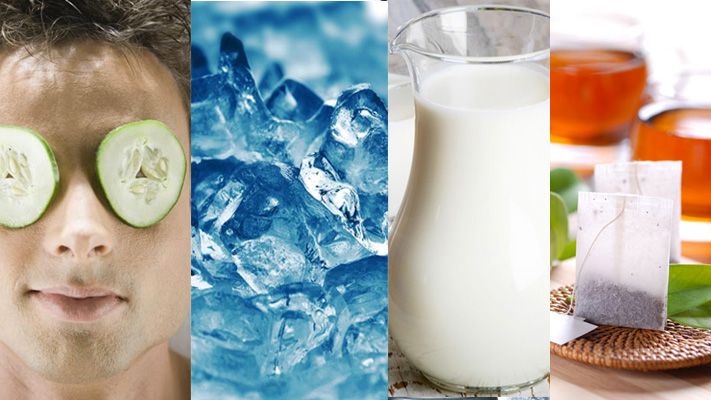 Sunburn:
When it comes to sunburns, a cold compression is the way to go. But if you're in a situation where you can't even bathe, just dampen a washcloth with cold water, and lay it over the affected area for 20 to 30 minutes. Wet it again and as often as you need to. Do not rub your skin roughly or scratch it, just spend some time cooling your skin down.
Dry skin: It's always a good idea to keep your body hydrated, which in turn helps keep your skin hydrated as well. So drink a lot of water during the day; at least eight to ten glasses being the recommended minimum. Another way to handle this is to mix a teaspoon of almond oil into a glass of warm milk and drink it before bedtime.
Razor burn:This happens more often than men would like to admit and there are various ways to deal with it. Dabbing diluted apple cider vinegar to your skin is simple yet effective method. An ice compress is the easiest and cheapest home remedy for razor burns as it reduces inflammation and redness. Wrap some ice in a soft cotton cloth and gently rub the pack over the affected area for a few minutes.
Written By : Anna Philip