Life is a bleak endurance test, full of envy, anger and frustration– but only for those who can't have hair sprouting from their upper lip. That's right – men can be divided into two distinct categories: those who can grow moustaches and those who can't. As we get ready to celebrate the upcoming month of Movember, we cannot help but think of some of the iconic moustaches from
Hollywood
, which we believe can serve as a source of inspiration.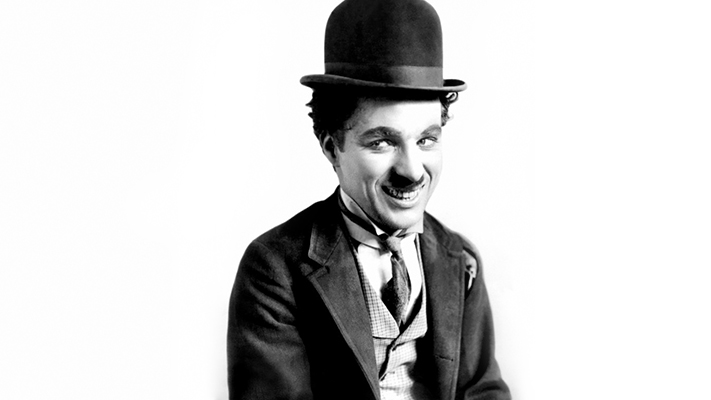 Sir Charles Spencer
Being one of the most iconic and prolific silent movie stars of all time, Sir Charles Spencer or say Charlie Chaplin was rarely seen on screen without his iconic moustache. What some people don't realize, however, is that, "The Tramp" or Charlie Chaplin's moustache wasn't real, it was a fake moustache. But his on-screen acts and his iconic toothbrush tache were the only two things that did all the talking.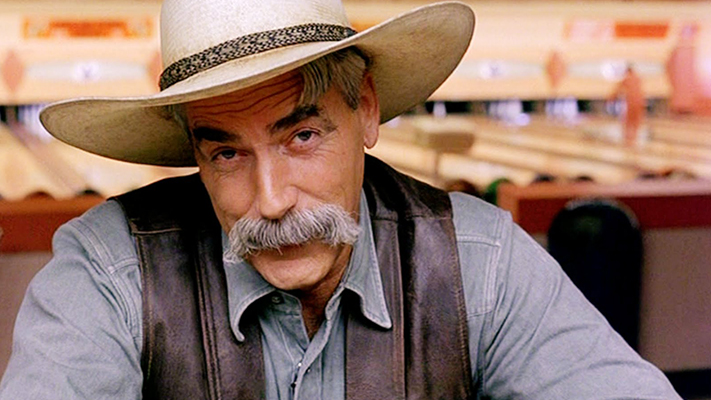 Sam Elliott
There is a saying in Hollywood, "a cowboy without a moustache, ain't no cowboy." Well , this stands true for Sam Elliott as The Stranger, an old-time cowboy in the movie The Big Lebowski. The actor's lanky gate, Southern drawl and unrivalled whiskers made him the perfect choice for the role. That sterling silver lip-grizzly moustache exuded pure wisdom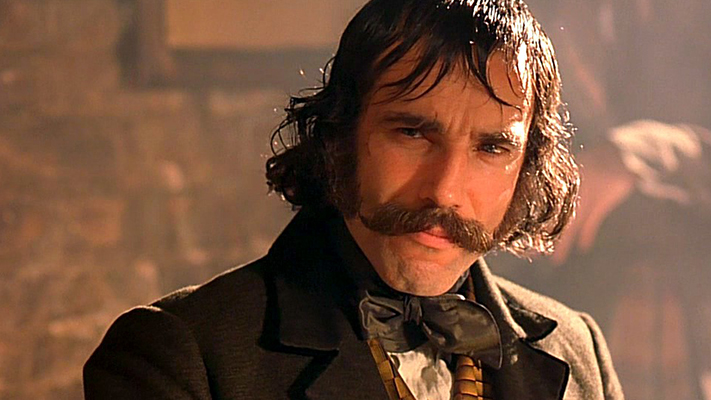 Daniel Day Lewis
Do you remember Daniel Day Lewis in Martin Scorsese's Gangs of New York? That finely curled-cum-bushy moustache elevated his character as Bill "the Butcher" Cutting. There are very few people who can groom a moustache like that, and that facial hair really projected his self-control and dedication that you require to sport a moustache like this. For us, his handlebar moustache was a piece of art.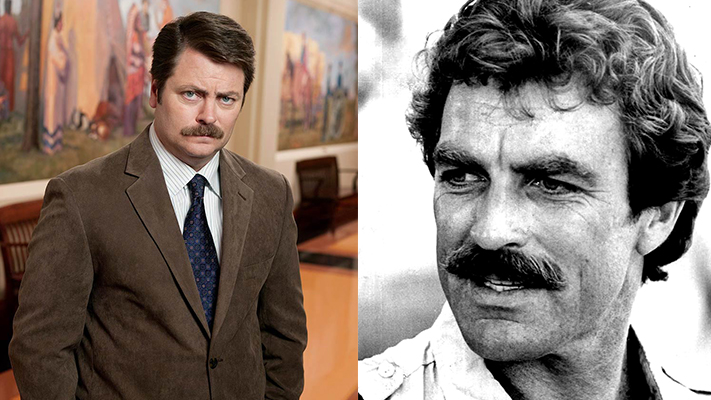 Nick Offerman
Known for his thick moustache, this libertarian is everyone's manly man. His role as Ron Swanson in Ron and Tammys made him a legend. His proper soup-strainer moustache set the trend of growing long and thick moustaches in the states. This soup-strainer moustache was such a hit that when it is shaved off, Nick Offerman is unrecognizable.
Tom Selleck
For Tom Selleck, his iconic thick brown Magnum P.I moustache is a face ornament. Let's face it, everyone wants a moustache like Tom Selleck. Magnum P.I wouldn't have been the same without his classic brown lip warmer. According to experts, it's a modern moustache masterpiece.
So, which do you pick for the month of Movember? Leave us a comment and let us know.
Written By : Rounak Guharoy