With a royal descent and a key role at Sky News as the royal, religious and national events commentator to his credit, Alastair Bruce has commentated on most major national events in the UK. It is no wonder then that he has been often sought to advise on several period film and television dramas including the likes of The King's Speech, The Young Victoria and more recently the popular TV show Downton Abbey.
I recently had the opportunity to meet Bruce at Highclere Castle, the site where most of
Downton Abbey
is filmed, and our conversation steered from his interest in history to a veritable comparison of values, manners and etiquette, then and now.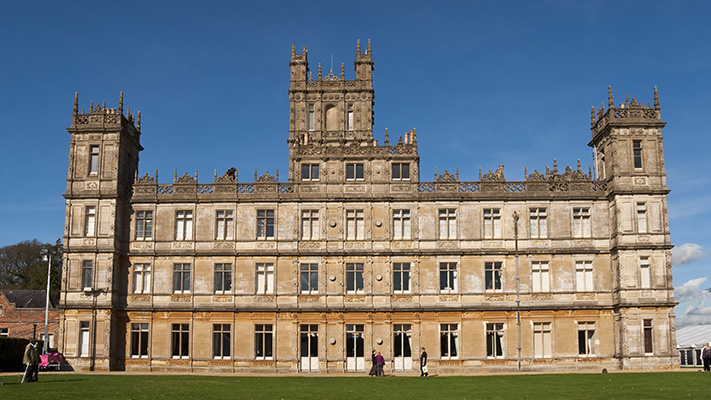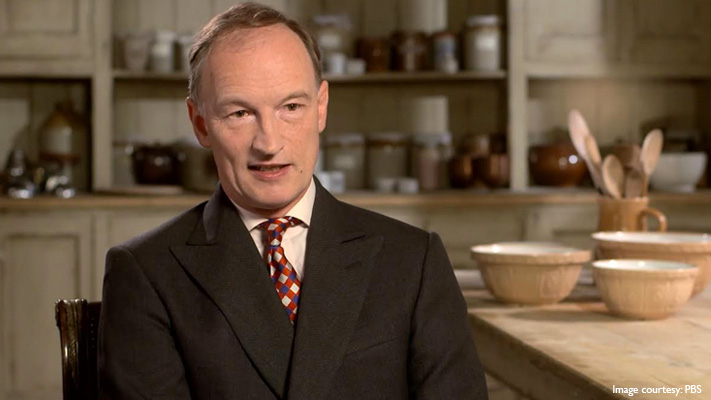 Here's an excerpt of our conversation.
Q. How did you become an expert on all things Victorian Byzantine?
A. I think that my parents had worried quite a bit about me because as a child, whatever most boys wanted to do—play
football
or cricket—I didn't do. I, instead, made clay copies out of all the crown jewels! And I either dressed up as an admiral or a bishop. I was lost in a world of detail, and this took me on a journey. I found the rituals of why people do what they do anywhere in the world fascinating.
I think you can bring yourself to a whole new realisation by understanding a building's heraldry or its structure or how different objects are placed, where they are placed, and this also reflects on the manners of the people.
Q. Talking about manners and etiquette, has that changed very much from the beginning of
Downton Abbey
?
A. I get panic stricken about the word
etiquette
. I'll tell you why. It's a lovely word, but it doesn't quite capture what I do. I call it protocol. And the reason that I call it that is because etiquette is something which almost sounds prissy—it's what is taught to people who then go and live a life that is not instinctively theirs. For instance, if you were going to a ball or a dinner, you were given instructions on what to do and what not to do. There are little tiny ways by which you can capture time.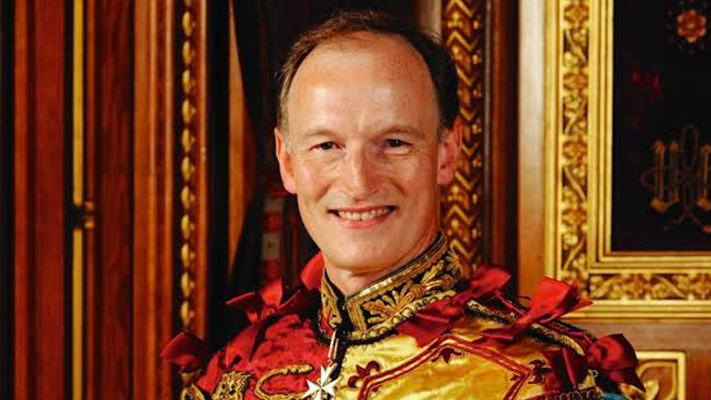 Q. So what has been one major change in the way we behave from then to now?
A. I think that the headline difference is that at the time of Downton Abbey, people were much less tactile than we are instinctively now. And I think that when you watch the series, you feel that distance and restraint. For instance, if we see a child today, we instinctively want to touch the child, or if we encounter someone, we want to shake their hand. In those days, no one got physically friendly with children until after tea in the afternoon. They were in the nanny's hands and they were not seen by their parents until after tea. And then they were dressed in their tidiest clothes. And they were brought down by the nanny and handed over to the family for about an hour and a half, and then they were taken away again.
Q. And why did people not readily touch in those times?
A. There was a very good reason for that, which was that within a 100 years of the period that the show captures, there were some particularly unpleasant diseases in England and in
Europe
. And it was not long before this period that the Bubonic plague existed. And what they didn't have and we have today is antibiotics. We can afford to be tactile now, but they couldn't then. So instead of shaking hands they just said hello, and it was perfectly alright.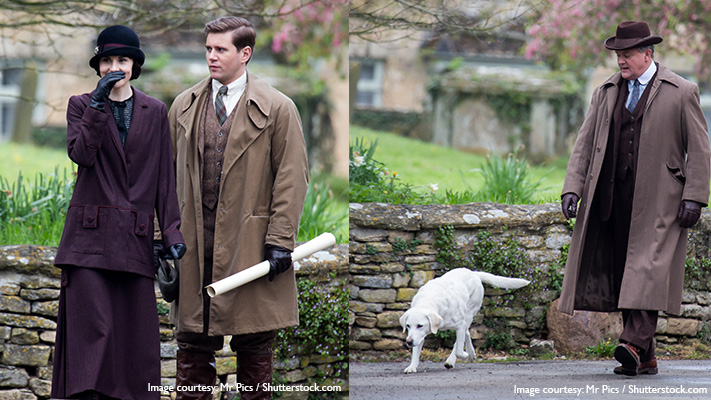 Q. You know so much about being well mannered; how does it feel when you see someone with bad manners?
A. Well, like everybody else, I travel on public transport. And I think that you very often come across bad manners. Bad manners really constitute an instinct in some people not to treat another person with respect. That's all. And I don't mind about whether people say "please" or "thank you" necessarily, I just want them to treat me as well as I try and treat them. I think that you can generally tell by looking at people's eyes whether they are benevolent, and that benevolence comes through in respect for others.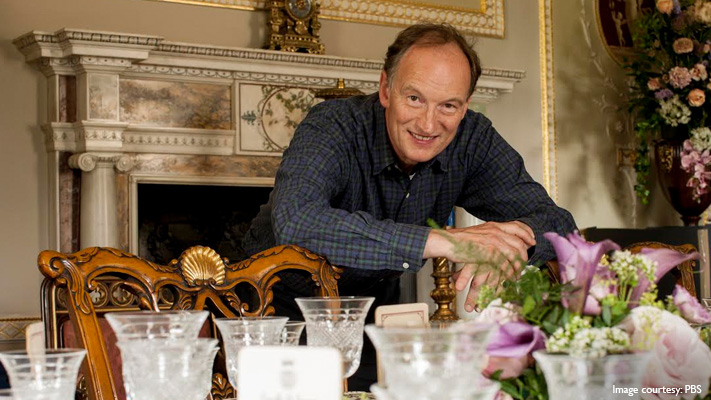 Q. In houses of aristocracy, servants paid much attention to how exactly a dining-table setting had to be, isn't it?
A. Yes, they used to measure the distance between place settings for instance! Everything had to be absolutely precise; it would be measured in inches then, not centimetres. In all the great houses, you have dining-room tables that can probably extend, or in the case of English stately homes, they had leaves that can be added and you have numbers of people who can sit around it. And they always try to get equal numbers, and so the butler's job was to have a different set of rulers for every number against every number of leaves in the table. So there wouldn't be just one ruler but several depending on how many guests were sitting at the table. It was not necessarily the inches but exactly where the knives and forks and other things had to go. You couldn't really lay a table quickly.
Q. In terms of social hierarchy in the 1920s, what did they have in them intrinsically that we don't have today?
A. Let's talk family. They had a role in society of leadership that they inherited from centuries before, and there was a great burden on them to carry out that responsibility in a sensible, constructive and benevolent way. They had to match up to their forbearers and meet the expectations of moral living that was defined by the church and by society. And all of that meant that all those human, animal instincts that are basically at the heart of how all of us live and breathe and think needed to be constrained and controlled. This was true particularly after the French Revolution of 1789, which was a heart attack for Europe because for the first time the status quo was truly utterly challenged. And the aristocracy of Britain who were but a tiny bit of water away from
France
knew that they had to hold their position somehow. And the best way to do it was to set the finest possible example. And that is how they chose to lead society through the remaining years of the aristocracy's control.
Written By : Noel de Souza