The monsoons are finally here. While there may be a palpable sense of romance around the season, it does come with its share of woes, especially for those of us who have to commute to and from work on a rainy day. For me, the very thought of cold, wet feet, soggy clothes and bad hair sends chills down my spine. However, I do have my ways of staying well-groomed no matter how stormy the weather may be. Here is my guide to staying dry—well, relatively dry—while keeping your style quotient high on rainy days.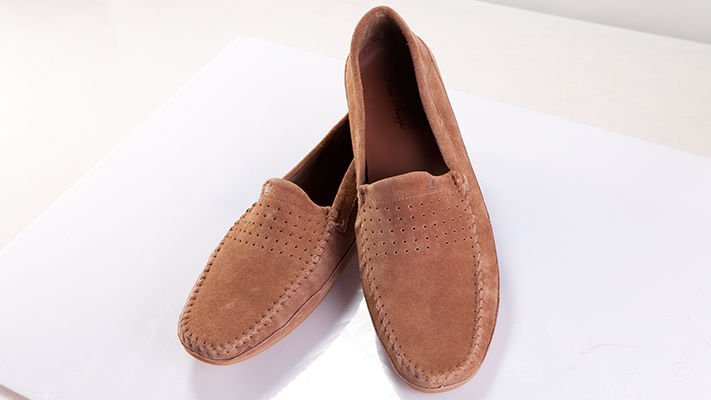 The Wet Foot Situation
This season, you need to make an additional entry into your list of office workspace essentials—a spare pair of shoes. After trudging halfway across town—perhaps wearing a pair of terribly unflattering rain shoes or rubber sandals—you might want to dry off your feet and then slip into a pair of warm, dry shoes. What's under my desk, you ask? A comfy pair of suede loafers.
Change is Always Good
If you are indeed a seasoned city boy, you should be able to arrive at your workplace bone dry on a rainy day. However, in the event of an untoward incident—that extra-splashy puddle, a runaway car that lashes muck across unsuspecting passers-by, or a leaky car window as you drive—you might not always be so lucky. A good idea would be to just keep a spare shirt (ironed, of course) in your drawer to bail you out of an unexpected soggy situation.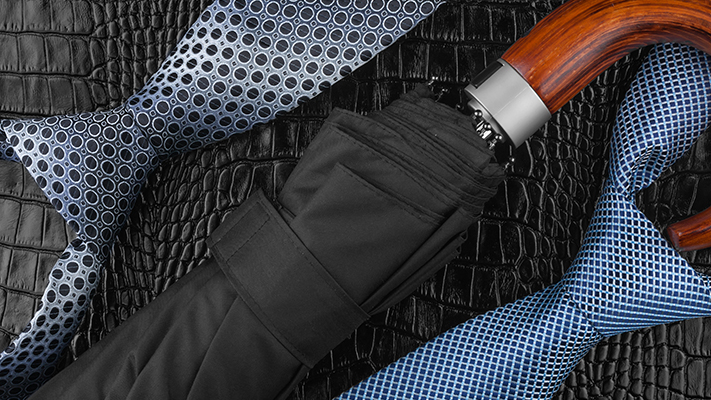 Leather satchel? Or maybe not!
I have lost track of the number of times the backpack-versus-leather-satchel debate has cropped up in conversation in the recent past. While I do agree that a satchel is infinitely more stylish than a backpack (let's leave that discussion for another time), I have to say that in the monsoon, it's far more practical to throw all your possessions into a chic backpack, strapped across your shoulders—remaining under your umbrella—which leaves your hands free to hold umbrellas, button raincoats or hail taxis.
A Good Hair Day
You really don't want to show up at work or to a meeting looking like a raggedy doll. There really is no excuse for that, I say. The rainwater may wreak havoc on your hair, leaving it looking frizzy and unkempt, but make sure you keep a small pack of your favourite hair styling product in your office drawer for a quick hair fix before you begin work for the day. This will not only make you look more presentable but also feel infinitely better.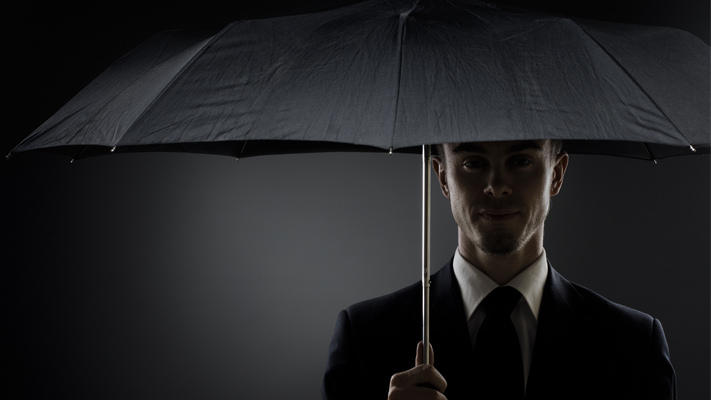 Use Protection
I really have no stand to take in the umbrella-or-raincoat conundrum. And there is no question of one being more stylish than the other. No self-respecting gentleman should walk around with a flimsy, lopsided umbrella or a dowdy sack of a raincoat. Whatever your preference, make sure you invest in either a smart, full-length umbrella (in black, navy or checks) or a slick raincoat that is both practical and stylish.
Till next time…enjoy the season!
Written By : Riaan George, The Grooming Guru