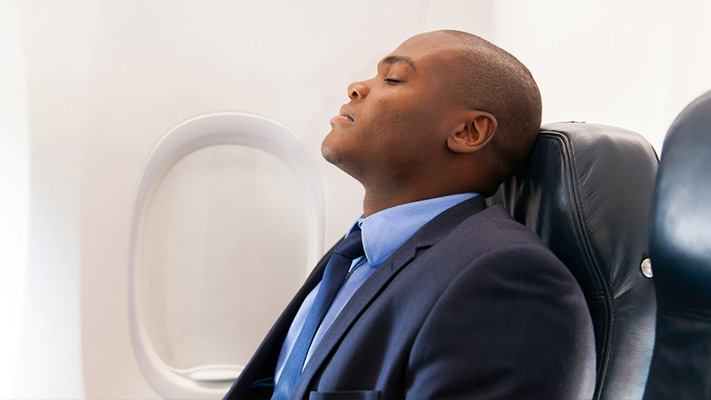 In today's day and age, for most of us, long-haul travel has become a somewhat cumbersome experience. Unless you're travelling first or business class, chances are you will be packed like a sardine in economy, for hours on end.Here is my guide to travelling smart, looking stylish and always showing up at your destination looking fresh. After all, there's nothing more unsightly than someone who steps off a long flight looking like a crushed bag of laundry.
1. Drink plenty of water: The key to looking fresh upon arrival is to drink lots of water. Ask for large-sized bottles in the flight, so you can avoid bothering them throughout the flight. Water keeps your skin hydrated and hence will help you look and feel fresh.
2. Carry a change of clothes: I usually carry an extra shirt, which is neatly folded away in my cabin bag. Just before landing, I change out of my old, crumpled shirt and into the new one.
3. Layer smartly: At times when I don't carry a complete change of clothes, I wear a T-shirt and shirt combination. When I board, I take off the shirt, fold it or hang it in the airplane closet. I then slip into a sweater or one of my favourite GAP zip-ups. Just before landing, I slip back into the shirt, which still looks good as new.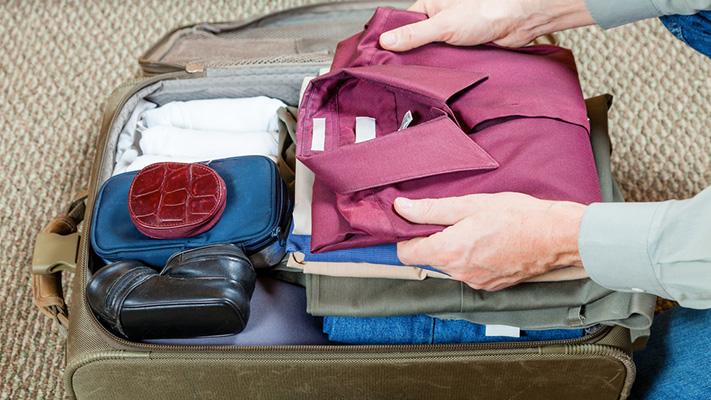 4. A seasoned traveller's grooming check:  
So you've spent the last 14 hours cooped up in a narrow seat, sitting awkwardly, waiting for the torturous flight to end. With just an hour to go for landing, here's what you need to do.
a.
  Head to the washroom and wash your face thoroughly using face wash (which you should carry in your grooming kit). If not, use a bunch of tissues soaked in water to freshen up your face. Wet wipes are also good.
b.
  Brush your teeth to feel fresh and 'morning-like'.
c.
  If you've got hair product on, use a bit of water to re-activate and re-style your hair. The wet-look sheen instantly makes you look fresher and more presentable. If you haven't got any product on, put some on and comb/brush your hair well.
d.
  Spray on some deodorant or re-apply your roll-on to keep the inevitable body odour away.
e.A bit of lip balm takes away that dry feeling and also adds a slight sheen to your lips, instantly making your face look fresh.
5. The power of breath mint: 
Never forget to pop a breath mint just before you get off the plane. Not only does it make you feel fresh, but mint also has a way of picking you up instantly.
6. Cologne:
Dab on a bit of cologne just before landing. It is an absolute must. Smelling good never hurt anybody.
Set your watch to the local time zone and there you are; all set to step off your ultra-long-haul flight in absolute style.
Written By : Riaan George, The Grooming Guru