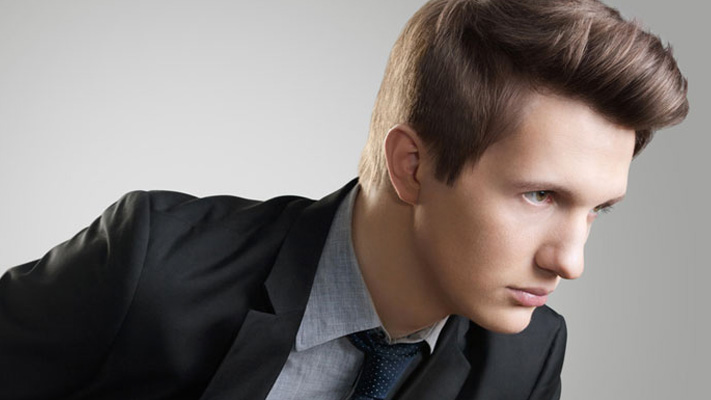 Looking good is a combination of many things—wearing the right clothes, adding the right accessories and setting your hair right to complete the overall look. No matter what the occasion, one of these looks is sure to fit the bill.
The slick comb over
A popular look that doesn't take much effort, the slick comb over is often visible on the small screen on television shows like Mad Men, which really doesn't take that much effort. If you have long hair, you will probably need some hair product to slick it to the side with a parting on whichever side suits you best. It gives you a clean look, keeping the hair off of your face and it looks good with a suit that you wear for work or even at an event, especially a black tie event. Don't overdo the hair product though, just put enough to slick your hair in place and give it some shine.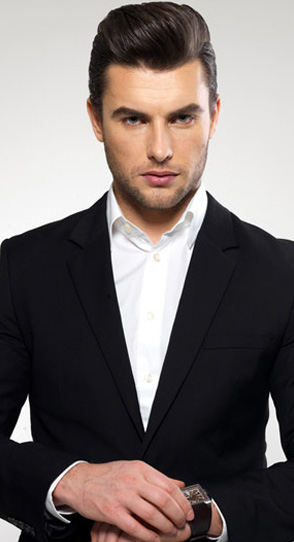 The bed head
For most men, the bed head look works really well. However, it really depends on your hair texture. While the original method of having your hair sit this way was to just wake up from your sleep and let it fall as it pleases. But now, gel is often used to get that tousled look. You will need a gel that dissolves well in water, so you can mix it up and apply it to your hair. Simply run your fingers through your hair, mess it up a little and you're good to go! Casual outings, semi-casual events or a Friday at work, this look will work for all.
The short mohawk
Before you start panicking about the Mohawk, we're not suggesting you go to that extreme. Think of David Beckham and the stylish way he pulls off this look. It's not meant for the boardroom or a regular office day, but it's a look that works superbly for parties and semi-casual events. Pair it with a sports jacket for best results. And again, gel is your best friend. Apply some and smoothen it upwards in the centre of your hair. Keep in mind that it should not tower too high; just enough to give your entire look a little edge.
The retro puff
While the slick comb over and the classic look have a lot in common, there are some small differences between the two. If you're interested in retro fashion, this is the hairstyle for you. Not quite Elvis, but close. Give your hair a slight puff and slick the rest of it back. Using gel helps keep your hair smooth and flat on your scalp. If you're feeling adventurous, sideburns always add a little something to the look.
Written By : Anna Philip