Growing old is inevitable, growing up, however, is optional. In much the same way, hair loss, thinning, receding hairlines are inevitable. Throwing a hissy fit and making an ass of yourself by trying to cover it up though, is optional. Like any other change in life, it is something you must accept gracefully and learn to work your way around it. These celebs have managed to pull in the crowds without crimping on style: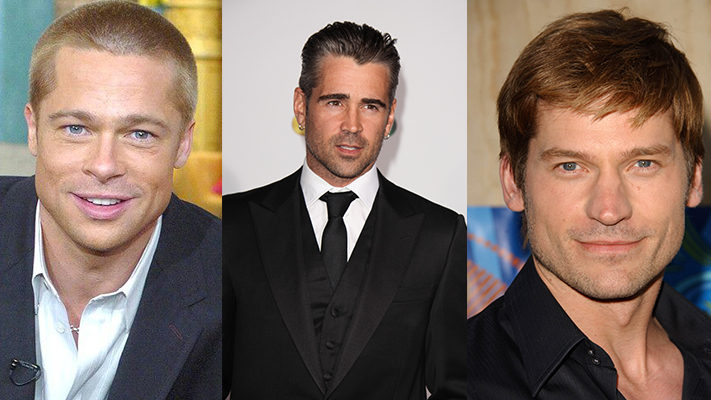 Colin Farrell, Slicked back
Remember Al Pacino's slicked back, extremely stylish look as Don Michael Corleone in
The Godfather: Part II
? Now that is an iconic look that is both, old school and
sophisticated
is equal parts. While it does not hide a receding hairline (which is not the point of this article anyway) it totally takes attention away from your hairline while also covering up the bald spot on the back of your head. It is suitable for men who have fairly thick hair. You will have to grow the front of your hair long and use a styling product to slick it back and hold it in place.
Nikolaj Coster-Waldau, Bedhead
Get your hair cut in layers, with longer pieces in the front styled to fall on your forehead and medium layers on the sides and back. It is a relaxed look, and yet looks neat and clean for the boardroom. Add styling cream to towel-dried hair and style it in what is known as bedhead hair or shaggy layers. You don't need much expertise to create a slightly messy, laid-back look.
Long hair
in tousled layers in the front works perfectly with a receding hair line.
Brad Pitt, Buzz Cut
Eventually you are going to have to let go of your length since wispy bits of longer hair will only bring more attention to thinning hair and receding hairlines. The buzz cut is totally on trend and never goes out of style. So many celebrities have rocked this cut. Right from
Brad Pitt
to Bradley Cooper, Ryan Gosling, Robert Pattinson, Jake Gyllenhaal, Channing Tatum, Josh Hartnett and many more; the list is endless. The haircut is low maintenance in the sense that you don't need styling products and you can do it by yourself. Get yourself a great hair clipper with different attachments. You can try a variety of styles. Keep the sides and back clipped shorter than the top.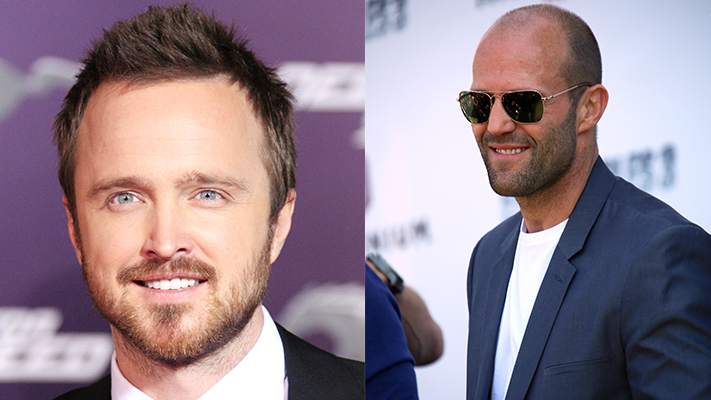 Aaron Paul, Short and Spiky
A failsafe hairstyle for when you are plagued with not just a receding hairline but also thinning at uneven spots is to opt for a short, spiky cut. It is a brilliant strategy to work around two hair problems. Get your stylist to keep your hair short all over leaving it a little longer on the top. You will need a volumising product and styling gel to style your hair. Edgy spikes on the top will draw attention away from your problem areas.
Jason Statham, Clean shaven
A list like this would be incomplete without Jason Statham on it. Make the star your role model if you are in an advanced stage of hair loss. The guy is macho as hell, has earned a name as an action hero, has a massive fan following and is known for his distinctly bald pate. It is as low maintenance as low maintenance hairstyles can get. It is also lends an authoritative look, which definitely should work in your favour in the boardroom plus you will stand out from the crowd if you carry it off with panache.
Written By : Bushra S Khan