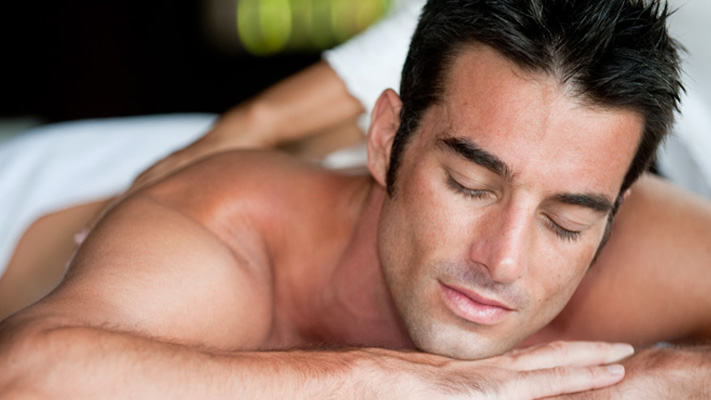 We know what you're thinking. Real men don't fuss around with grooming. But with D-Day beckoning, you better get your act together and put your primped-and-polished self forward. Those wedding photographs are, after all, for posterity. Follow these simple and easy-to-do tips and give your bride a run for her money when it comes to looking good.
Cut that flab without hitting the gym!
Try this basic office chair exercise. Try grasping a water bottle with both hands and stretch it up over the head, arms straight. Mildly bend towards the left as far as you can, contracting the abs. Move back to the centre and repeat to the right. Try 10 reps.
Big adieu to dark circles!
Panda eyes are a groom's biggest nightmare! We know what several rounds of tequila shots can do to one's under eyes, especially, when one has an early morning ceremony the next day. Opt for a unisex concealer 'Is it manly enough?' You may ask. Trust us, every Hollywood actor swears by a concealer. After washing your skin, apply a thin layer of moisturiser. Dab a small amount of concealer onto your hand to use as a palette. Then, using your finger, apply it gently to the corner of the eye and then towards the cheek bone area. Blend it well. If it still looks all chalky, apply a hint of eye cream to mitigate the effect.
Mani and Pedi aren't for dodos!
Clean, well-groomed nails are important. After all, this is the only day when people will focus on your every detail. And after you're done with a session of hands and feet pampering, you'll forget why you were ever against it.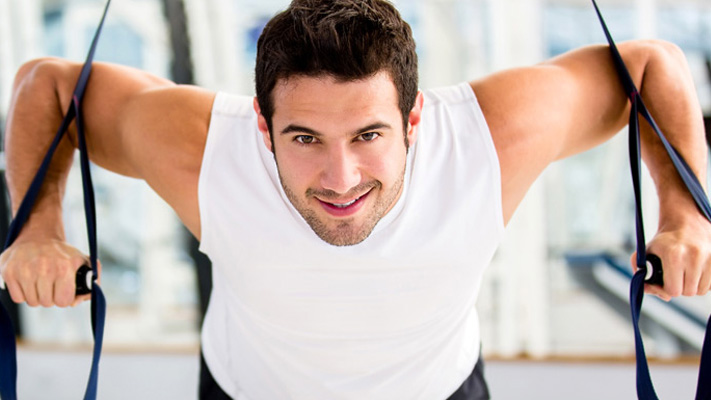 Massage Much!
After all the effort you've put into the wedding planning, you deserve a relaxing break. Treat yourself to a satisfying massage and relax your mind and body.
Hack that National Forest!
Yes, it's painful. But do you really want to look like a bear? Especially if you have an exotic beach honeymoon planned? Honeymoon on the beach? And if waxing pain goes beyond your tolerance threshold, opt for a laser hair removal. She'll definitely thank you for it.
Pick a form-flattering bandhgala'
Rugged, luxurious and masculine, this emerald green number should be your ultimate pick. Well-cut and sharply tailored, it accentuates your shoulders and makes the waist appear slimmer. Wear it with a pair of well-fitted jodhpur breeches and complete your look with either a natty pocket square or an elegant Victorian brooch.
Written By :